Greetings all,
For past couple of weeks I've been working with various new features, bug fixes and polishing. Here is a summary of current progress.
Building upgrade paths
Several buildings are now upgradeable. Unlocking a new tier will either boost production, unlock additional work steads or add some sort of bonus to production.
With new tier comes also updated appearance. While implementing upgrade paths, I've also done some modeling and here are fresh screen shots of currently completed upgradeable buildings.
Conveying
Conveying is introduced as a profession and it extends the usage of roads / paths. Back in the days I was a huge fan of Settlers 1-2 and I just loved how resources / carriers was implemented. I'm not trying to reproduce Settlers here, but I've taken some elements from it and implemented similar transportation system with my own twists to Aurora Heir.
Every resource that has been gathered must be transported into closest storage building and player may assign workers to roads for transportation workforce. Player may also choose not to assign carriers and leave transportation for worker with initial burden. Another option is not to build roads or paths at all and leave heavy lifting for workers of storage buildings.
Road management has also been enhanced so that player may combine and dissolve roads however he/she pleases. Purpose here is to figure out the most efficient transportation system so that resources will be available as soon as possible.
Environment enrichment
Environmental details such as stones and deposits has been remodeled and re-painted and some new undergrowth has also been added to enhance visual experience. I've also increased the amount of available resource per map significantly. Here are couple of screen shots of current environment.
Closeup Environment from village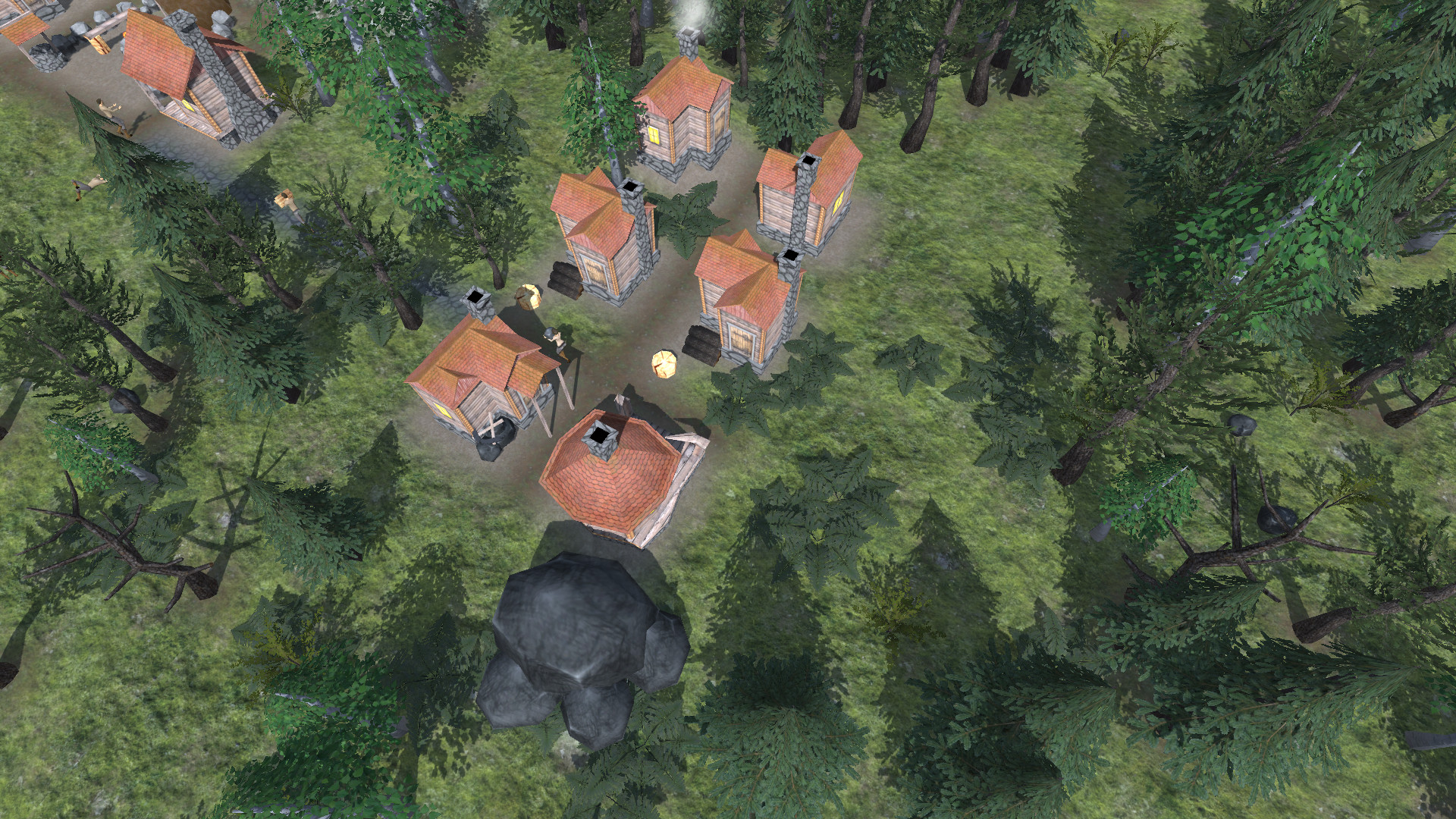 Thanks for reading!