Greetings founders,
It's been another crazy week for the CardLife team. We've put the finishing touches to our new day/night cycle which should launch next week, we've finally gotten ranged combat working in-game and we've been tinkering around with quests!
Final Day/Night Cycle
We first revealed the new lighting tech for CardLife in Devblog 81 and I'm pleased to confirm that it's fully tested and ready for deployment into the live game next week. The GIF below is the same as the one we posted in a previous Devblog, but it's still very representative of what you'll see in-game.
Thor (Technical Artist) and Ric (Art Director) have been working hard on not only implementation but also optimisation as we don't want the new lighting effects to have any negative impact on performance. Speaking of performance, the new lighting tech associated with this update also comes with a bunch of optimisation improvements spearheaded by our Italian stallion Seb (Chief Technical Officer). His and the rest of the team's work should result in a better framerate across a wide array of PC hardware and we look forward to seeing what impact that has on the game going forward.
Upcoming Feature - Quests
Soon we'll be adding a rudimentary quest system to CardLife. Quests Mk1 will include a handful of introductory quests to help onboard players into the CardLife's survival gameplay e.g. craft a sword, build a house etc.. Our quests will be simple at first, but in the future we will make them more advanced by tasking players to visit landmarks in the world, kill specific NPCs and other more challenging, nuanced activities.
The idea is to offer some extra motivation for players to make their mark in the world but also add context, flavour and a direct purpose for those who need one. These quests won't be mandatory and won't gate progression, but they will give those who require a little more hand-holding a clear motivation to continue up the progression curve to crafting protonium weapons and exploring more dangerous areas on the map. Here's a work-in-progress shot of the interface:
Ranged Combat Update
We revealed ranged combat last month, and we're pleased to confirm that it is now in internal testing at the studio. This feature is scheduled to launch in August, but the timing of its implementation will depend on how testing progresses. Here's a sneak peek at how the effects will work: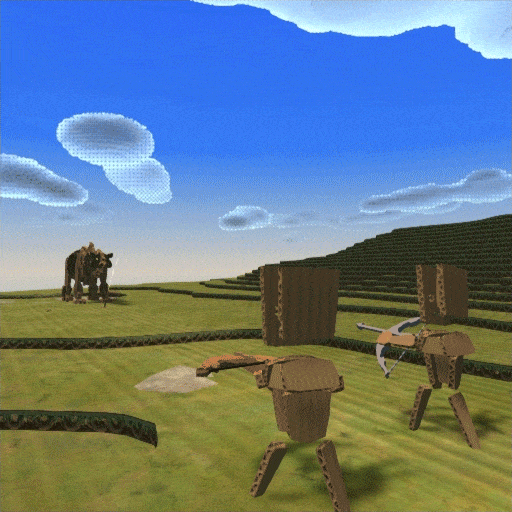 We're also working on adding more advanced forms of ranged weapons to the game like crossbows, shotguns and the almighty blunderbus! These gifs are of early prototypes, but they give you an idea of effects we're using for ranged combat.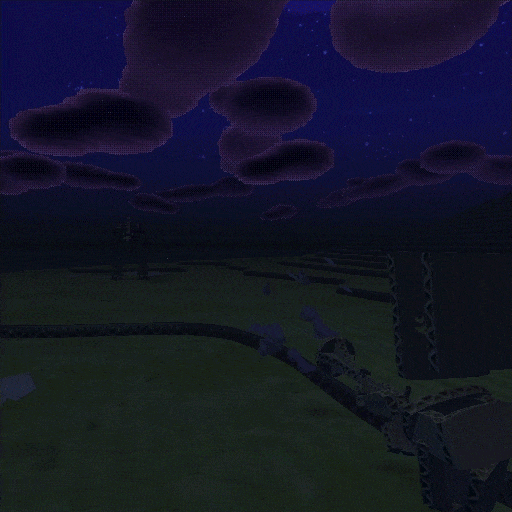 Making Modding Easier
We have massive ambitions for CardLife to be a haven for mod makers the world over. We already have a handful of mods being produced by the community, but we want to see more. So we'll be creating a 'Guide to Modding CardLife' in the next month written by our QA hero Chris. While this is being produced we're also regularly chiming into discussions on our Mods forum to help out content creators. We want to see your questions, so if you're struggling with anything mod-related feel free to post us a question.
Community Shoutout - Abominog
This week we also put a call out on Twitter and our official Discord for players to share with us screenshots of their best builds in CardLife and you guys didn't disappoint! One particular effort by one of our super-players Abominog took our collective breath away: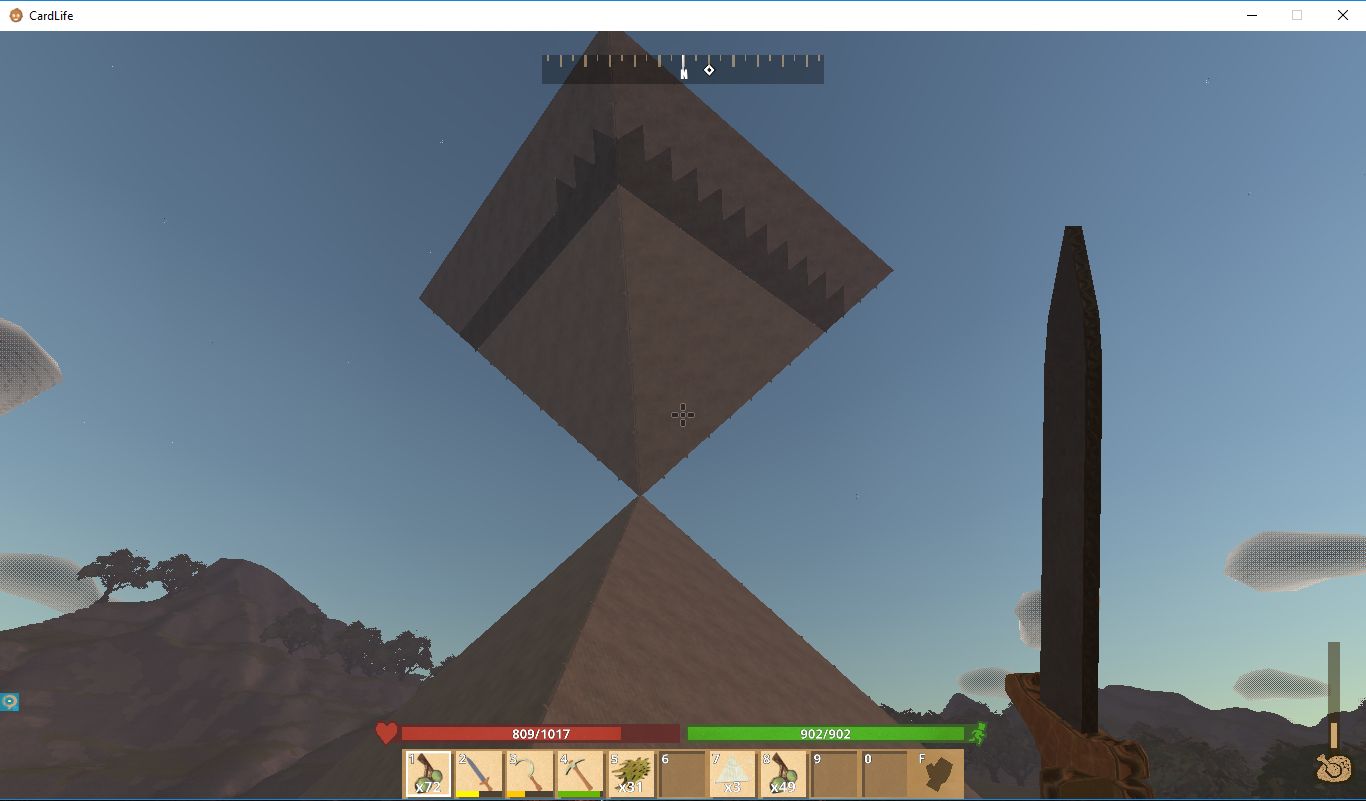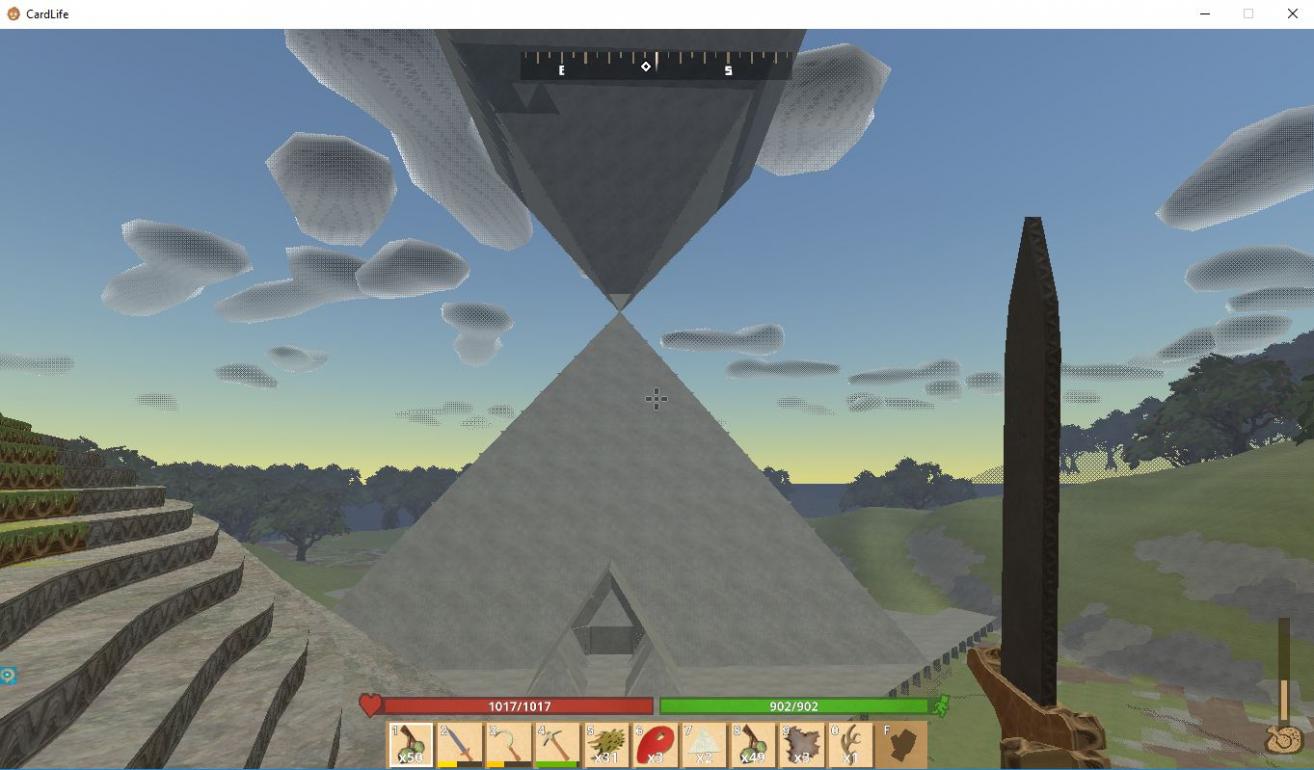 The scale of this pyramid is absolutely bonkers and we'd like to thank Abominog for sharing it with us. You can also admire loads of other awesome builds in a special 'Share Your Builds' community thread.
-----------------------------------------------------------------
That's all the news we have for you this week. Expect the next Devblog to be all about the newly launched July update - fingers crossed. As always if you have any questions be sure to let us know on the official forums, Twitter and Facebook.
Thanks all!
Andy - Comms Manager