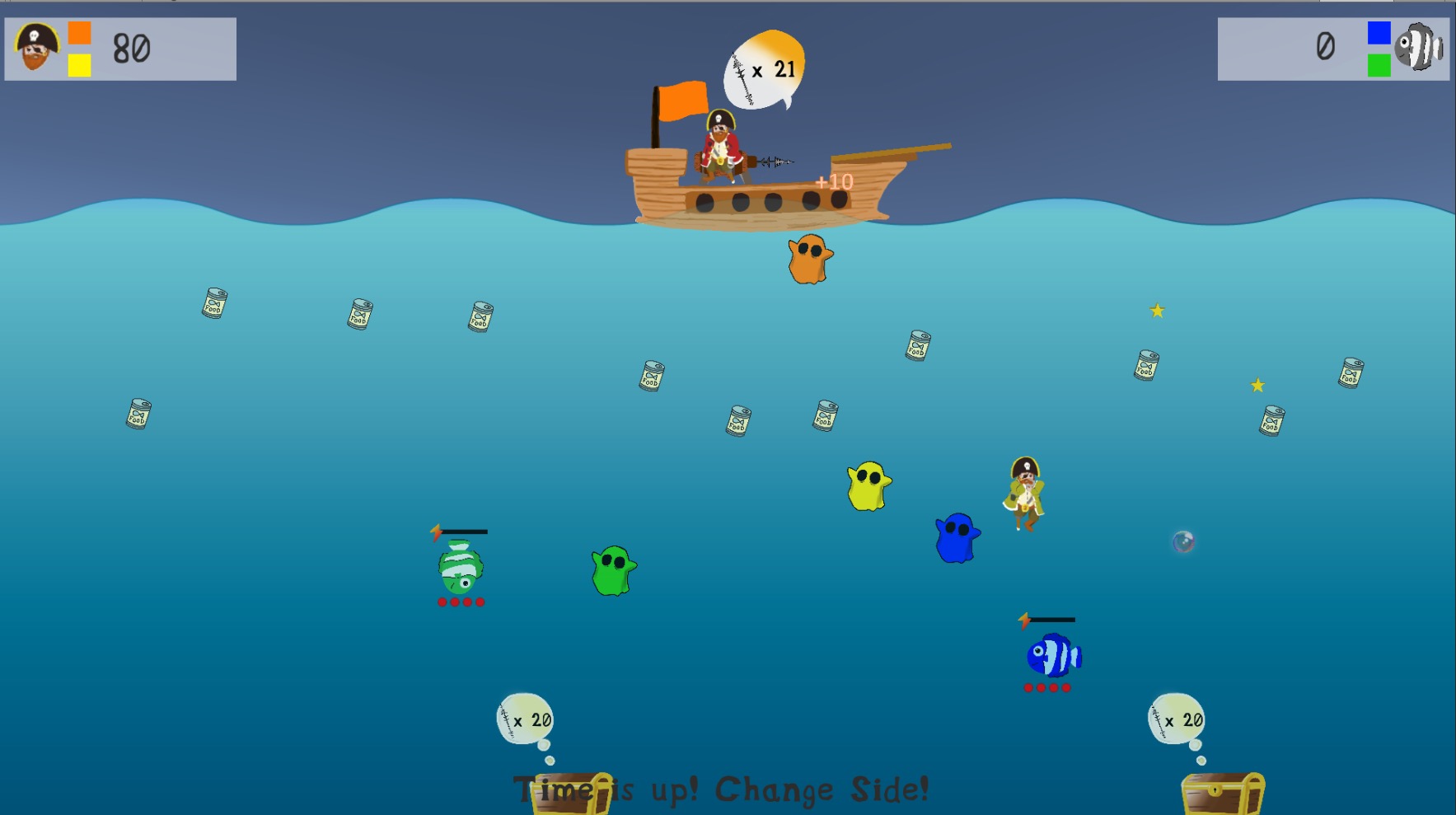 New Features
- Added human tutorial and fish tutorial. Players can only play after they finish the tutorial together. The tutorial is direct and intuitive without long texts.
- Added human jump & swim & walk animations.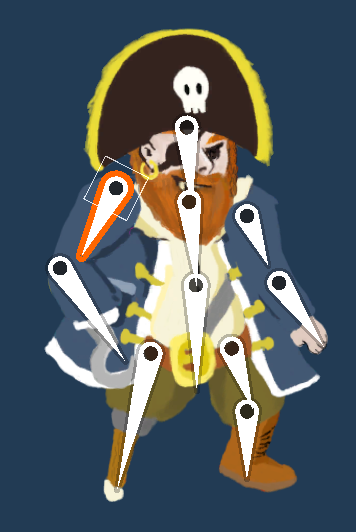 - Add fish cooling down circles for dashing under the fish sprite.
- Fish animation and movement enhancement
- Sound effect and BGM change
- Ship's station mechanism, one player controls the ship, the other dives down.
- Limit harpoon ammo to 20, one player must dive down to get ammo.
- Improved scoreboard canvas. Each Team only have one score. Display the team headshot next to the team score.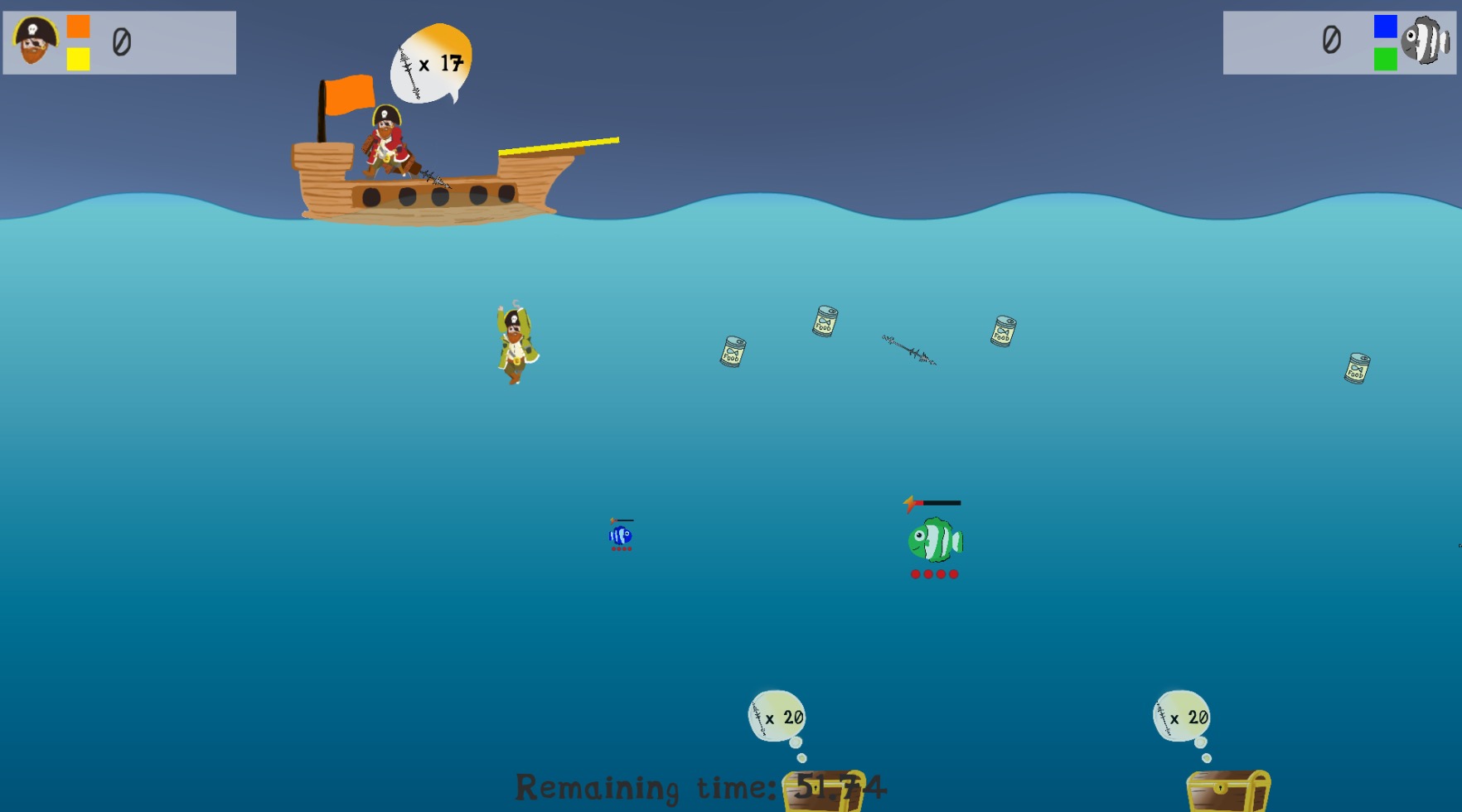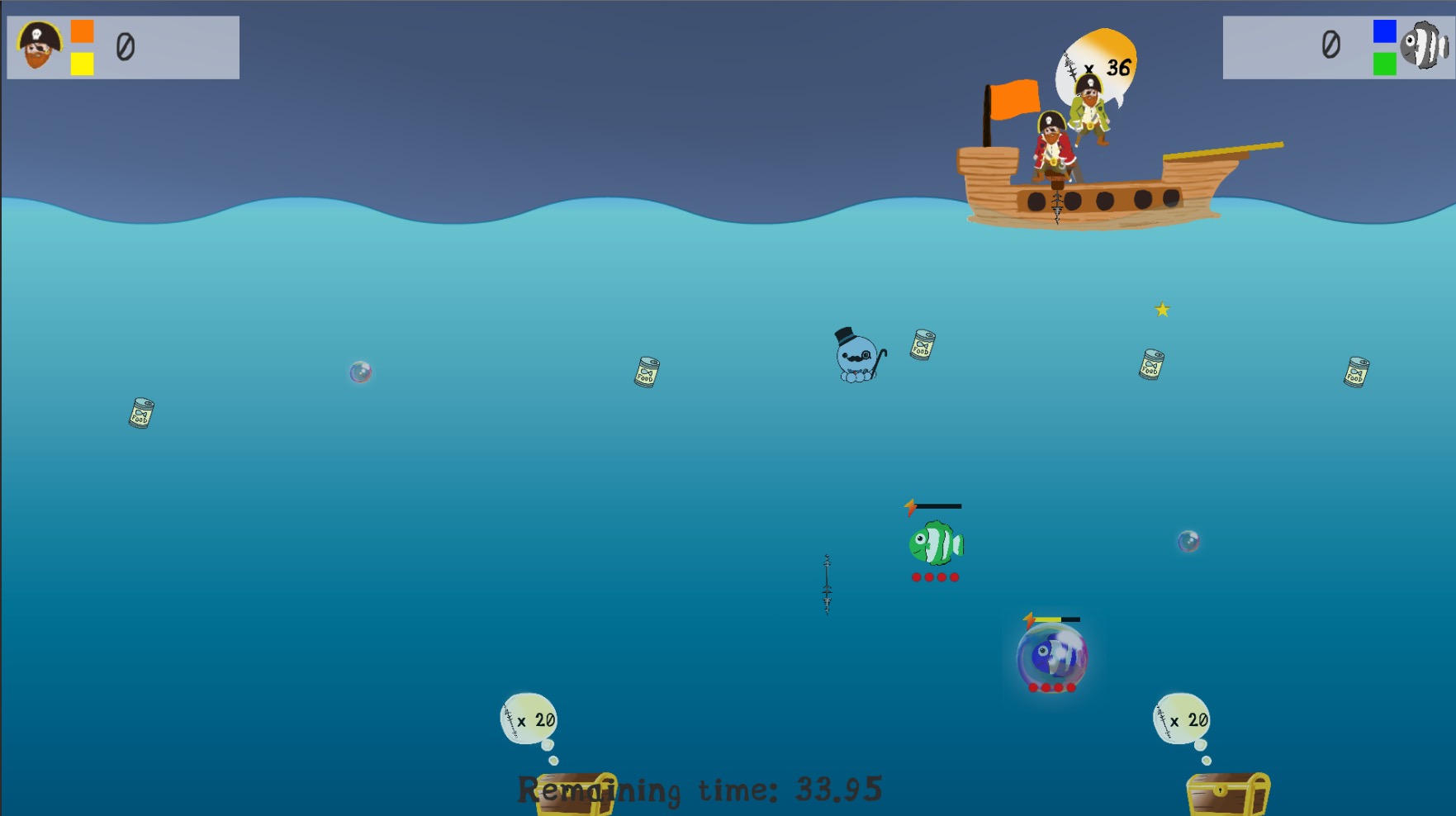 Tweaks & Balance

- Increased fish movement speed, so they can dodge harpoon easier.
- Increased ship movement speed to increase human player flexibility.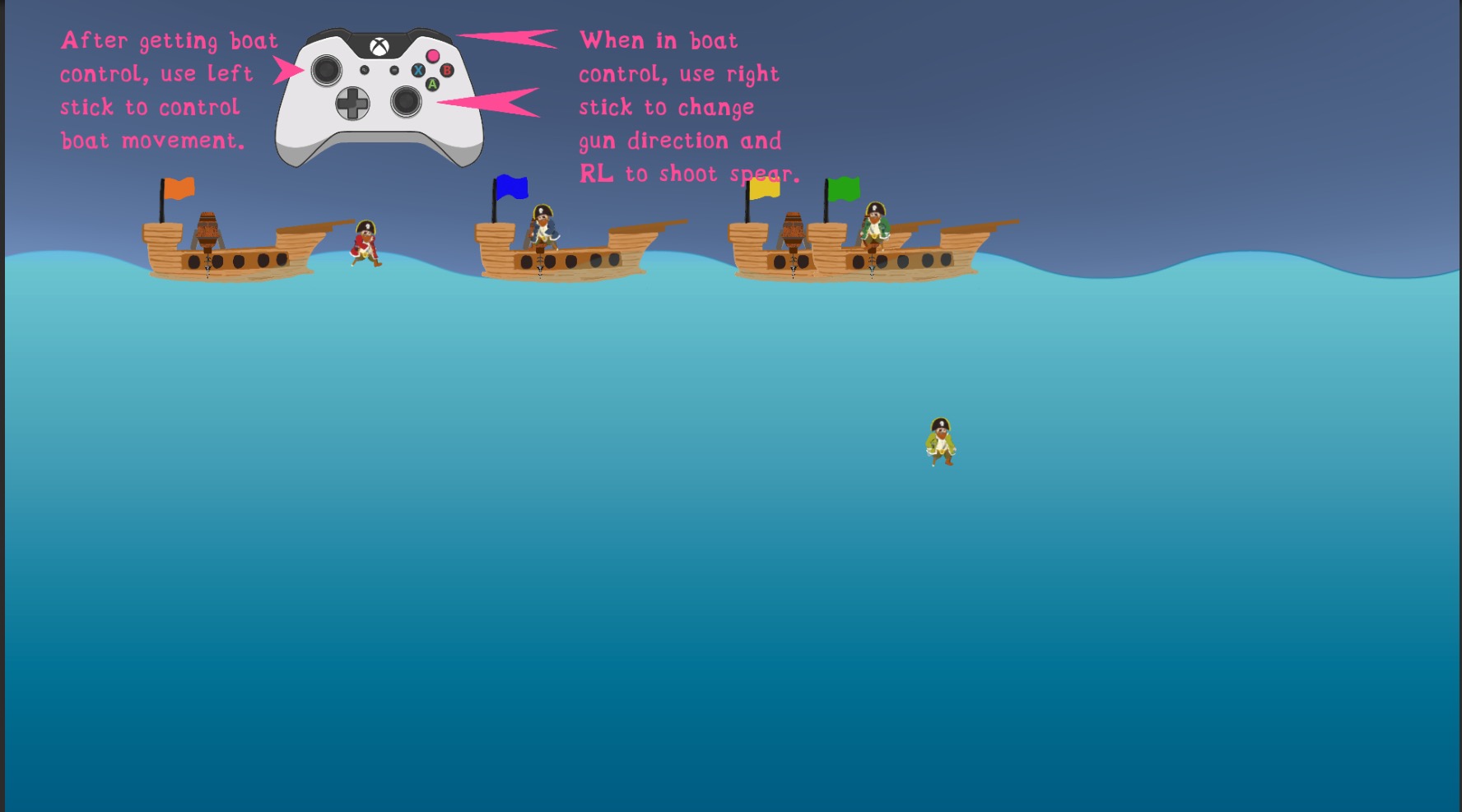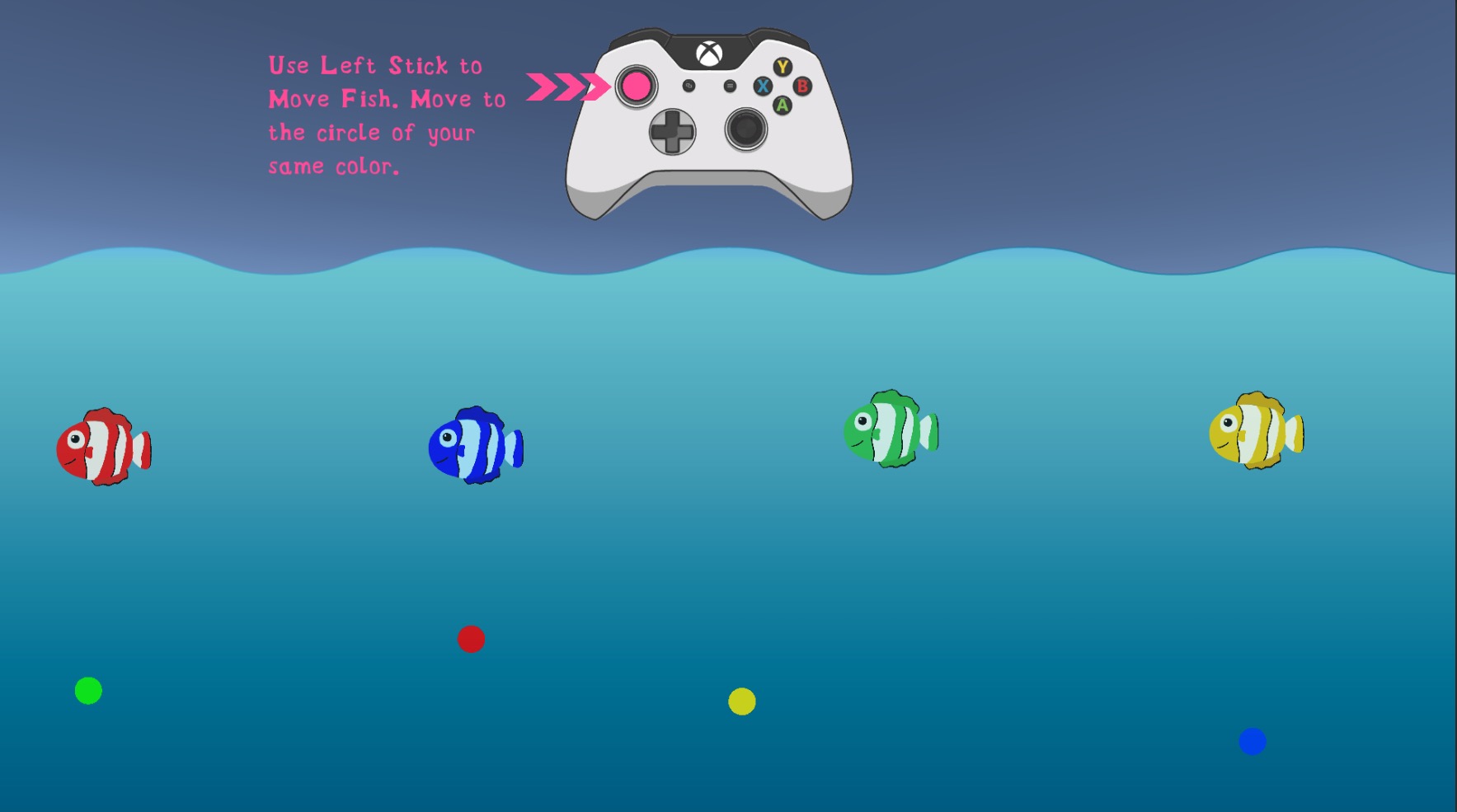 Motivations
During playtesting we realized that many of the players aren't able to figure out the controls with our previous guidance system, so we decided to focus on player guidance on the most current sprint.
We also realized that the two players on the same team weren't exactly working together, because the roles of the players are quite similar. Thus, by adding the ship station mechanism, we give the human players the freedom to cooperate, which forces the fishes to cooperate (dodging bullets, bumping diver).
What's Next
We do understand that the fish's cooperation isn't quite strong at this point, so we are planning to work on that during the next iteration.
Many of the diver's mechanisms are still under development, we want to sauce up the animation on our next sprint.
Furthermore, the game currently feels a little too empty, we would need to add more sauce to it in the next two iterations as well.