The IndieDB 'Indie Of The Year' awards have commenced. If you think Hypercharge deserves to win this award, we'd be forever grateful if you would vote for us.

Small Soldiers,

As many of you are aware, we are a team of just five indie developers. We're working very hard to deliver each Major Update and are extremely proud of how well development is coming along.

Hypercharge launched over 7 months ago, and since then we've already launched multiple Major Updates and Hot Fixes, all based on player feedback. As of now, we have received over 1,100 reviews with an overall score of 90% Very Positive. With your continued effort in helping us develop the game, we're convinced we will continue to succeed. It truly is a team effort. We don't see you as numbers; we see you as actual people with great ideas. It's because of you that Hypercharge is continuously reaching its full potential. From the bottom of our hearts, thank you! Finally, here's some content to enjoy!


Development Recap


After a high amount of requests, we've redesigned how the scope works. It now acts as a traditional Sniper Scope, and we have to say, it's so much fun! We're looking into adding more scope variants, too.
Again, after many requests, we implemented a third-person camera mode with 360° predictive jumping, meaning your Hypercharge figure can really strike an action pose in style.
We've also tweaked the overall flow of movement/animations. This includes vaulting, reloading, turning, and surface based leaning which have all been polished to perfection. Traversing should feel smoother!
We've made it so you can easily switch between your preferred camera angle with a touch of a button. This adds a new dynamic to the gameplay.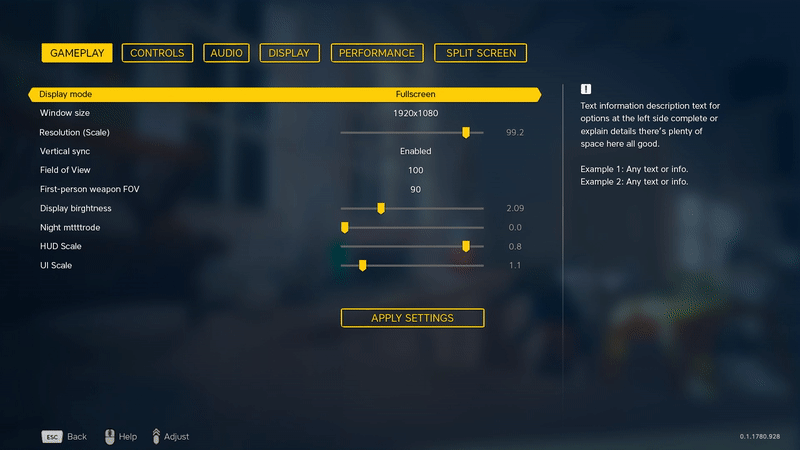 Sneak peek of the new UI. Currently, it's not the easiest to navigate, which can often lead to a frustrating experience. Every aspect will change, and we're sure it'll be very user friendly.

Well, I hope you enjoyed Dev Blog #3. If you have any questions about the game, please let us know on the Steam forums or Discord.

Please note: All content above is WIP. We can't promise that every single feature will make it into each Major Update. This announcement is a development blog aimed to shed light on what we are working on, and hope to add in the future.

Have a pleasant rest of your day. - Joe
- Digital Cybercherries.