I've been making steady progress on Dust Fleet since the last blog - I really should post more of these, I love looking back and suddenly realizing that I got a ton of exciting stuff done. Recently, I released the second trailer for the game, and I'm very happy with where it's at now and how it looks.
If you like the look of it, you can now add it to your Steam wishlist:
I'm also planning a gameplay trailer and a walkthrough of the mission editor.
And there's more new stuff to see!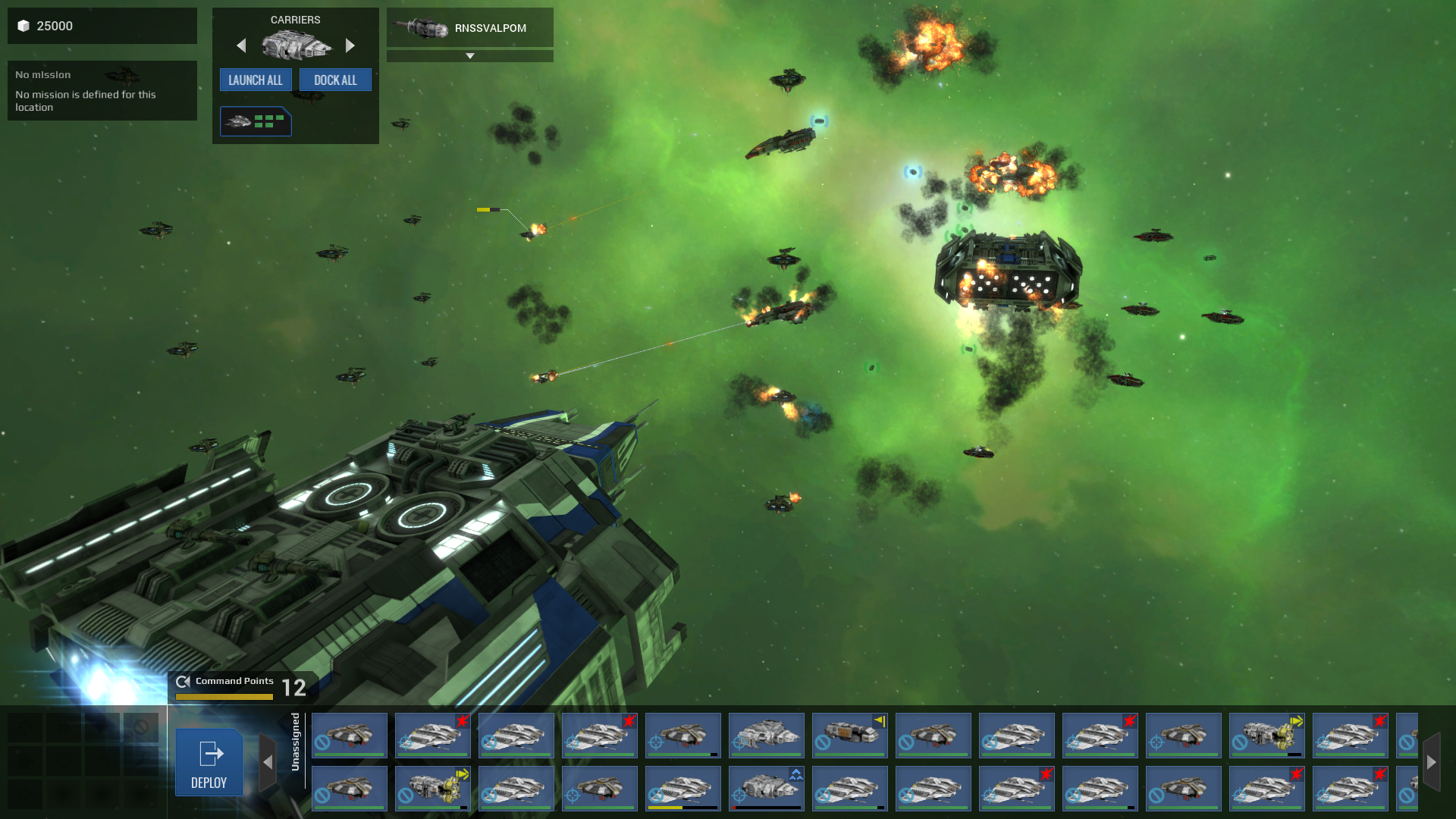 State of the Game
2019 was quiet in terms of development blogs, but super busy on the development front. Features got prune, and new ones added in the name of tightening up the gameplay loop and making for a cohesive gameplay experience. Let's take a look.
The Threat Meter
Now that there are story missions sprinkled throughout the starmap, we need to keep the player on their toes. The game would be too easy if you could bide your time and build up a fleet, so enter the Threat Meter.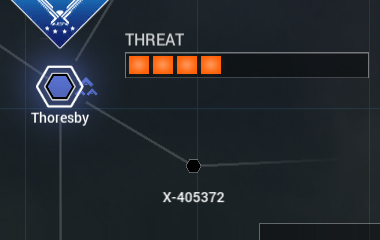 Every time the player takes a turn on the starmap, the threat increases. As it goes up, the likelihood of an enemy fleet spawning increases. The player can lower the threat meter by 3 points by doing a storyline mission, or by 2 points by defeating an enemy fleet.
The Loadout Editor
Realizing that it was too much effort having to individually equip ships, the game now has a loadout editor for each ship type. Just set up a loadout, then apply it to each ship. Much quicker than recreating the loadout on every ship.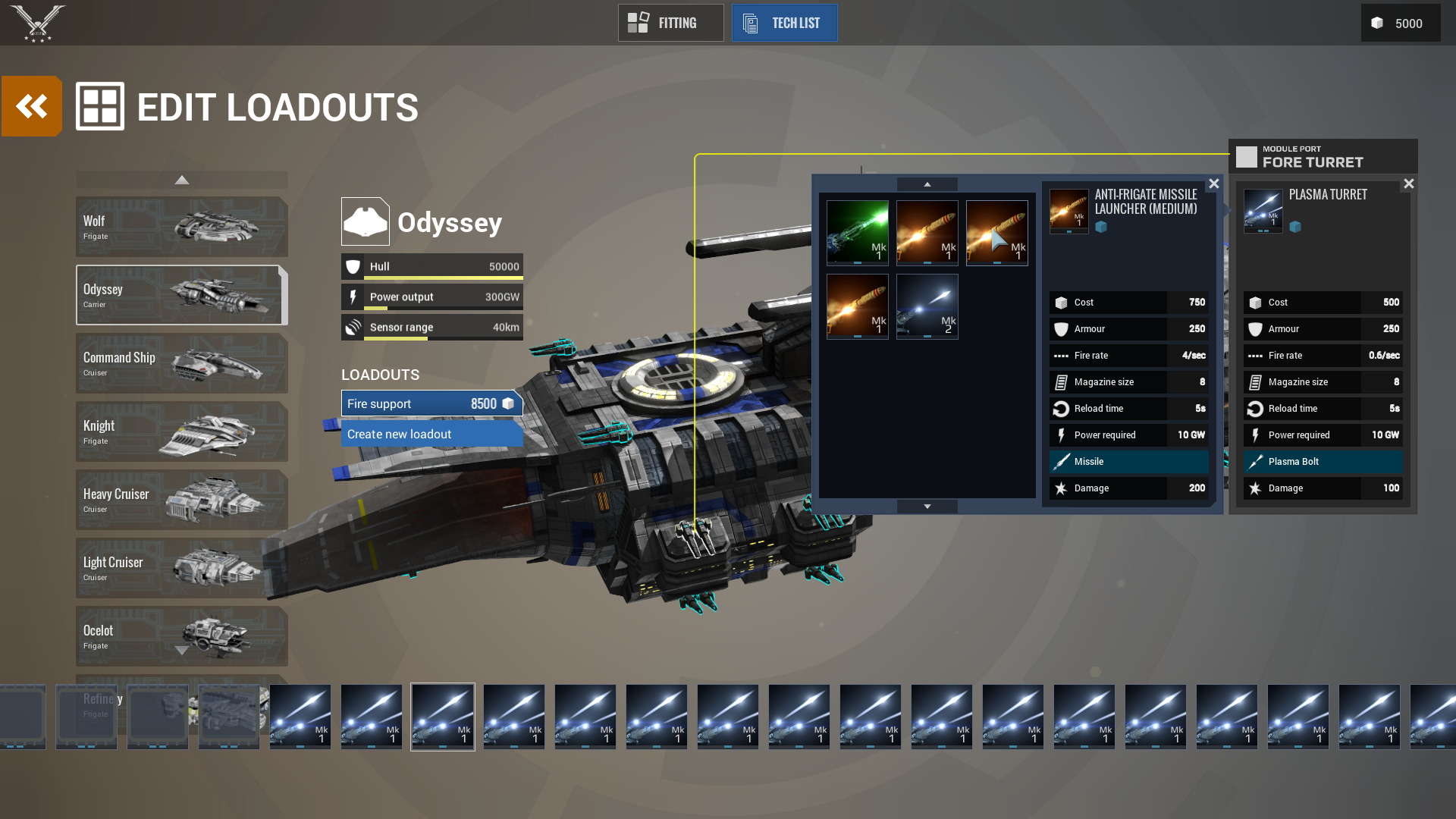 More Places To Go
Side-missions will be coming to the starmap this year. To support them, I've expanded the starmap to support smaller destinations that cannot contain stations. These make them ideal for side missions to spawn. The starmap has also had a visual revamp so it now fills the whole screen and presents a lot more useful information.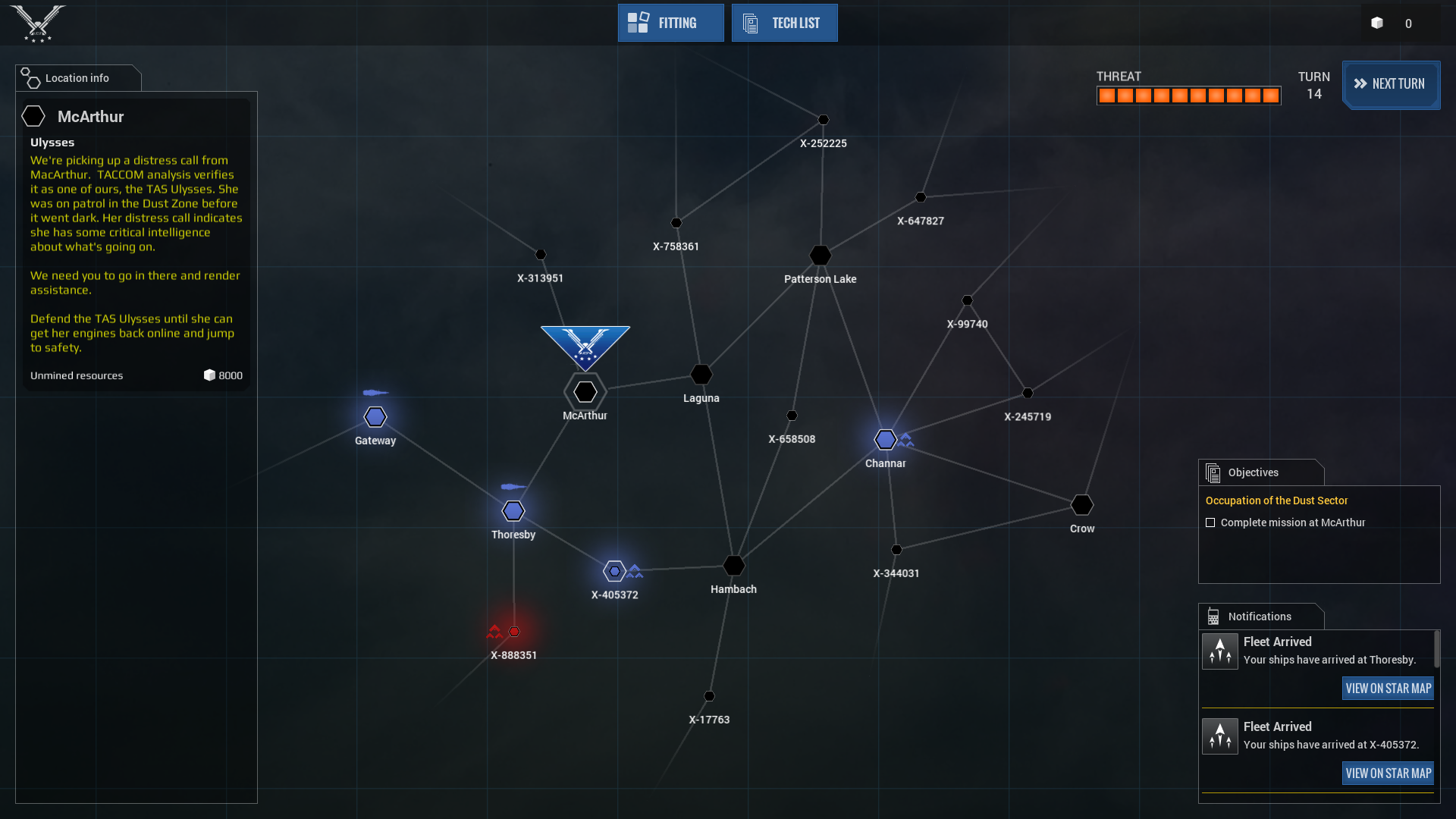 Here's the old one for comparison.
Pathfinding Overhaul
Pathfinding is an ongoing project, and it's getting better each year. The latest changes drastically improve how ships navigate around obstacles, how they avoid each other, and how they co-operate when using wormholes.
Campaign Sharing
The editor has seen a lot of improvements. It's now been built into current builds of the game, and has a nice launcher to let you move between the three editors (mission, starmap and campaign).
Campaigns themselves are now neat little folders that can be ZIPped up and sent to other players.
No one really does that thought, right? Not a problem.
Dust Fleet supports mod.io, meaning you can upload your campaign directly from the editor, and download it right in the game. When it ships, you'll be able to view and play any campaign shared by another player.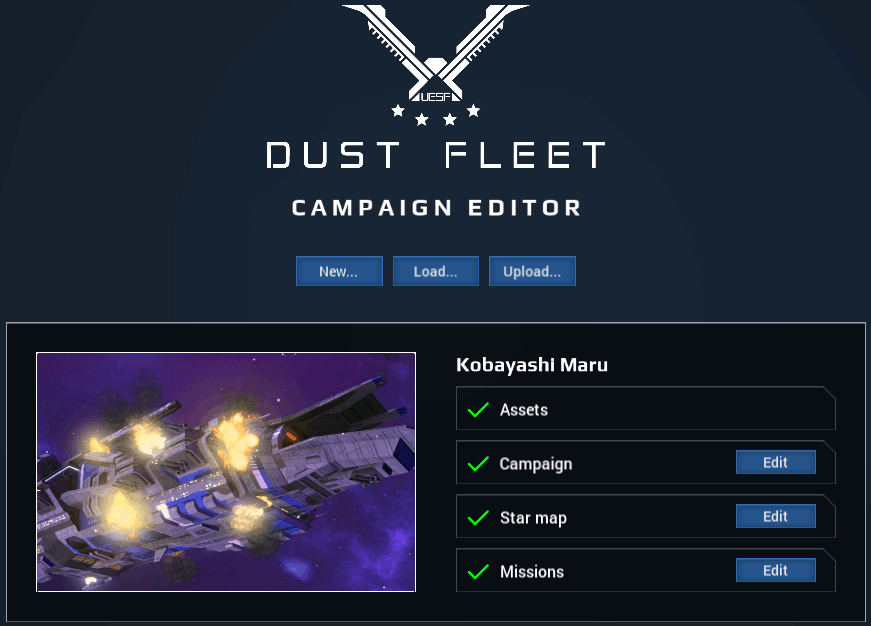 This has been planned for a very long time, so I'm really excited that the game has got to a point where this can be implemented.
Let's Not Forget the Actual Space Battles
Finally, I'd like to highlight that the most important thing: starships hammering each other with hot plasma. The space battles are really starting to look exciting.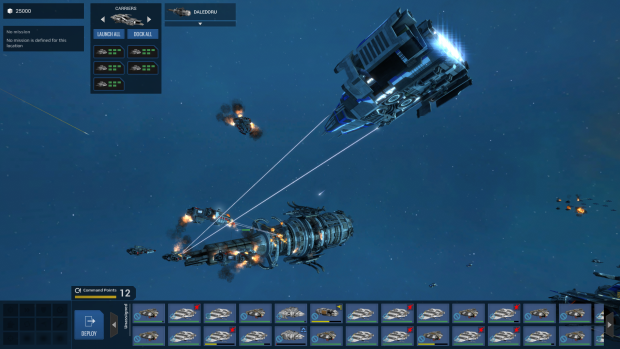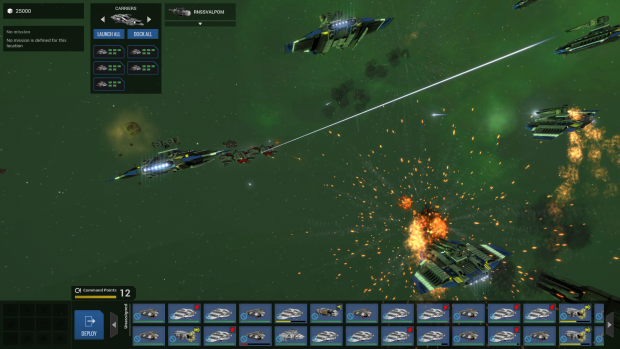 That's all for this update. There's plenty more to talk about, so be sure to follow @DustFleet on Twitter to get updates.
If you want to get notified when Dust Fleet is released on Steam, remember to add the game to your wishlist on the store page: Store.steampowered.com
Until next time!