You ever have one of those days when a hostile cruiser is all up in your face and you just want it gone? The inhabitants of the Dust Zone sure do, and that's why they've developed the Hyperspace Support Network.
Liberating these space stations is all well and good, but what help is it when you've got to move onto the next one? Actually, quite a lot. Once a station is under your control, it can be accessed in the Outfitting screen just like any other ship in your fleet. You can add weapons to it so it can defend itself the next time the bad guys come calling...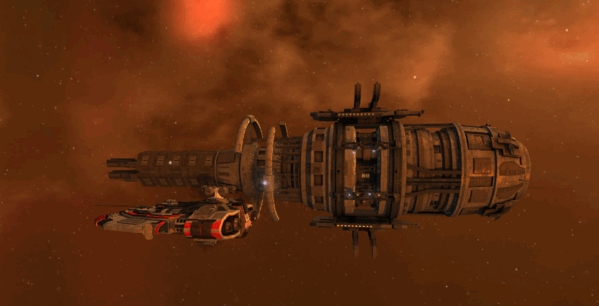 ...and you can also add modules to it. In addition to the usual ship modules, stations have the capacity to fit support modules. These don't provide help in the local battlespace, but that's okay, because that's not where you need them.
Once you move onto the next hub on the map, any allied stations on a connected hub will make those support modules available to you. The wormhole connecting your battlespace with the station's becomes a powerful weapon. Remember that hostile cruiser I mentioned? Well now imagine there's twelve, and you could do with a little help thinning the herd.
Currently, a few support modules are planned, each with various strengths and weaknesses. The system is pretty flexible and I've got ideas for plenty more. See if you can figure out what they are from these icons (clue: one of them is the bomber strike that you're seeing above).

It's important to note that the supports are not all-powerful win buttons. For example, the bombers are vulnerable to anti-fighter fire, and they can only come from the wormhole that leads to the specific module. The modules are designed to be an advantage, but not an unfair one.
In order for the bombers to be clearly visible to the player, I've created a new larger fighter that's designed for solo travel through hyperspace, something regular fighters can't do. I'll leave you with a few views of that.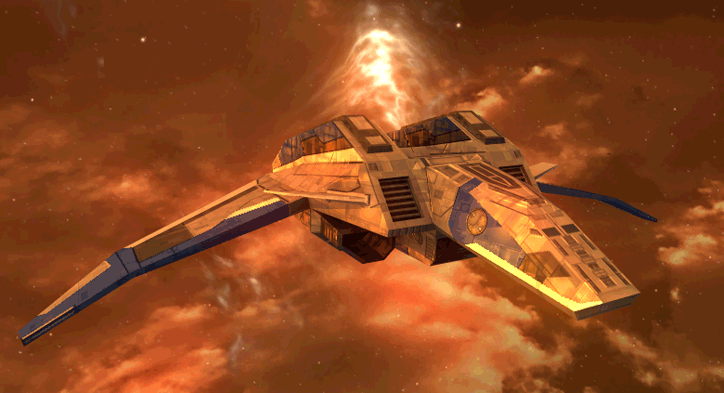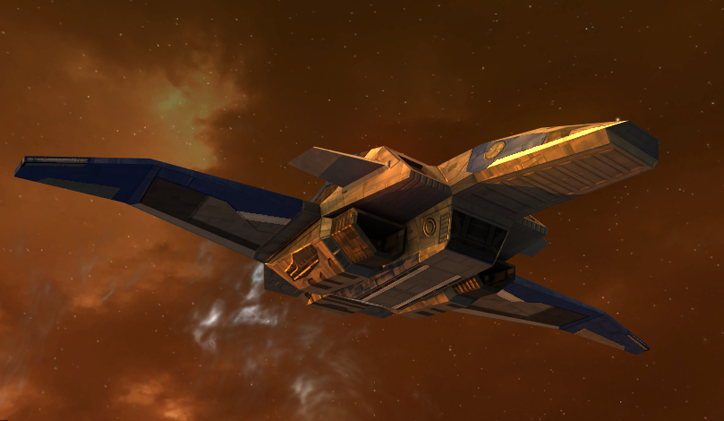 Bonus Material
Here's an early animation of the bombers, using the smaller stand-in model.
Until next time, spacers!