Month of September
Some History
Since this is the first dev blog, I wanted to share some history for those that are new. Neko Ghost, Jump! started out as a game jam submission for Epic Games' 2019 Spring #ue4jam, you can play the original version here: Victorburgos.itch.io
We started full-time production a week after the submission. We took time beforehand to flesh out the Game Development Document (GDD) and pump out a few Technical Design Documents (TDDs). We ended up using Atlassian's Confluence and Atlassian's Jira Software Next-Gen for project management. It was the first time anyone had used either and it took some getting used to, but we got used to it rather quickly.
Sadly the wonderful audio designer we had during the jam couldn't commit to the project and left. So that left us with 4 out of 5 in the beginning.
About a month in, we ended up acquiring our current Art Lead to help streamline our art pipeline and basically ensure the vision of the game never escaped us.
We just got a Sound Dev onboard to help bring the whole game to life with some audio love.
The game's website has been a work-in-progress Nekoghostjump.com but it's coming along nicely.
We plan on launching on PC, XBOX, PS4 and Switch.
Random Stats For The Month That You May Or May Not Care About
168 out of 198 tasks were completed on time. (all 198 were completed by the end of the month)
85% on-time success rate.
210 hours were worked.
Summaries For September
The first week was focused on playtesting, bug fixing, polishing up the game as well as starting to create a social media presence. Twitter (Twitter.com ) , Facebook (Facebook.com) , Instagram ( Instagram.com ), IndieDB (Indiedb.com ) . Honestly, our social media presence is lacking quite a bit. We definitely need to kick it up a notch (or ten). Follow us please!
We also worked on blocking out a few levels and getting art assets ready for the Desert biome levels. (We plan on having at least 3 plus the Tutorial for Early Access launch, and 6+ for full release). The Desert Boss' first stage AI logic was completed also.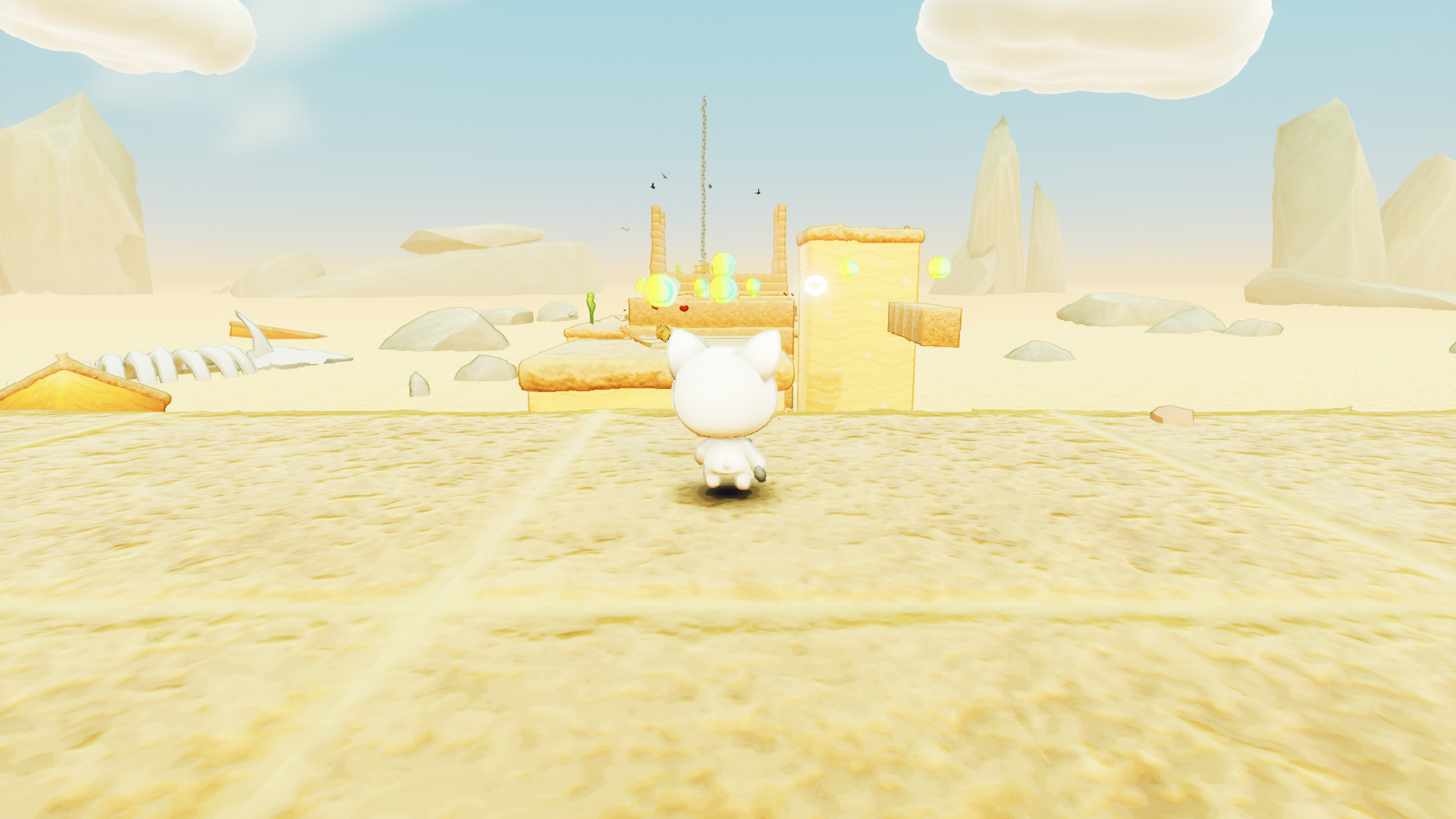 Week Two saw quite a bit of work for the intro sequence movie done. Animations were tweaked, new scenes added, old scenes were updated with new art. The UI art for the first pass on the Biome Selection screen was added as well.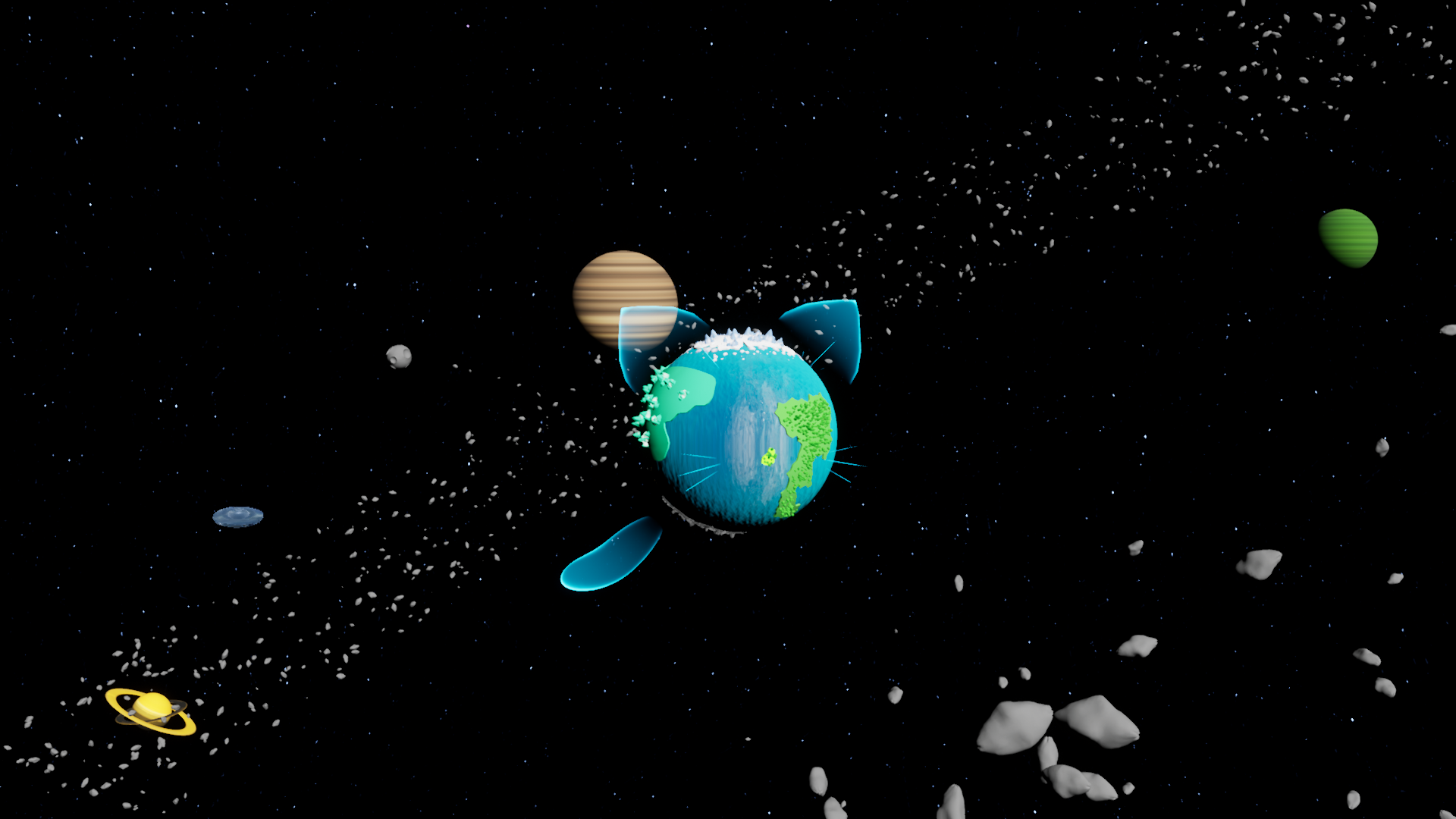 We also submitted to Epic Games' MegaGrant for consideration. (Sadly, we also just found out, that we were denied, but we'll resubmit soon)
Week Three saw completion of the levels for the Desert biome. Along with a heavy focus on playtesting (and bug finding as it turns out) and opening up our Discord server: Discord.gg , we also did a critical review on audio (music and sound FX) in game so that we could get it into the right hands once we found an awesome audio dev that could handle it (hint: we just did!).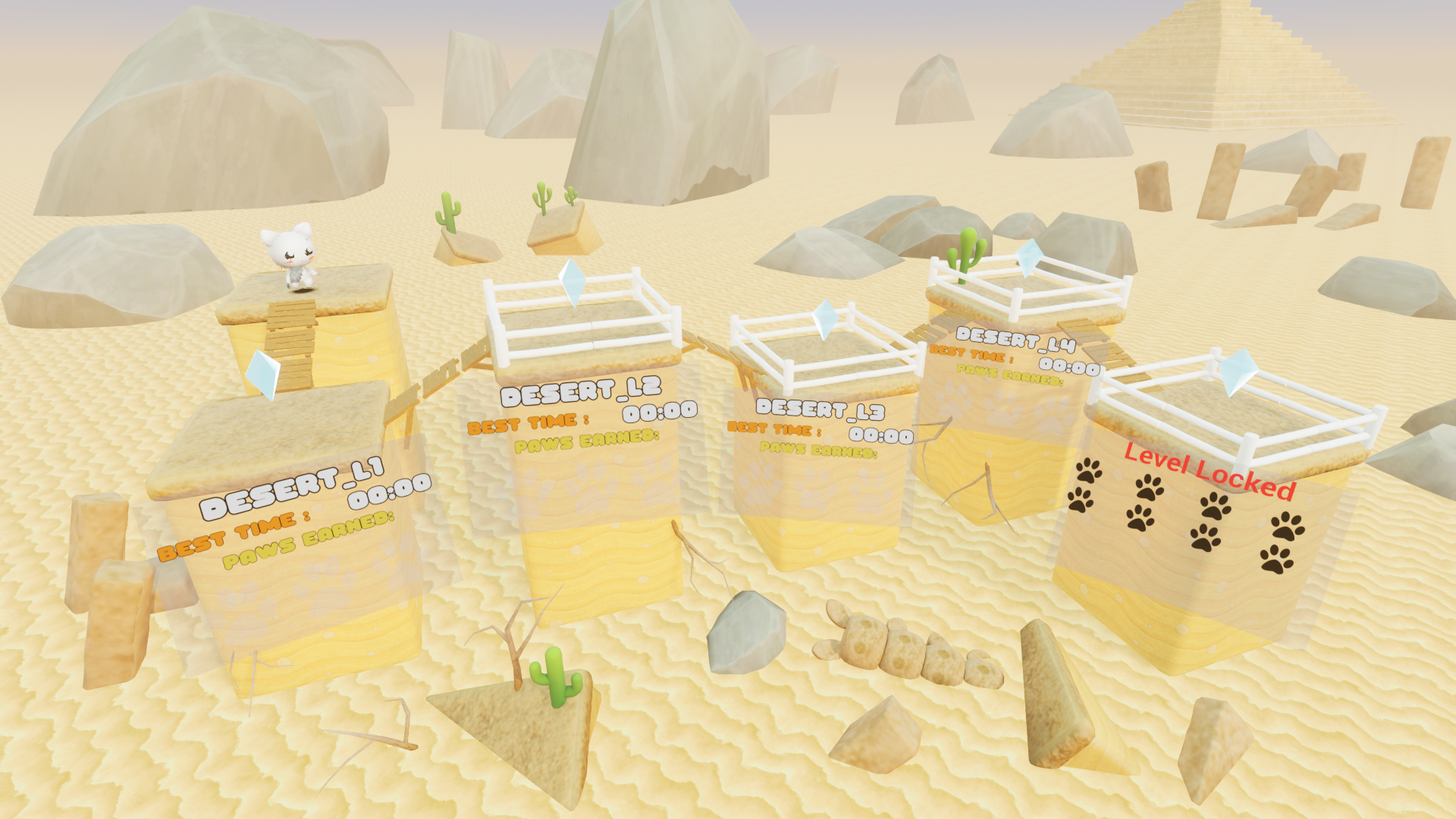 Week Four started out with Playtesting the Desert Boss level/fight to find any issues with it. Afterwards we started cracking down on all the bugs found the week before. That was basically it for the focus that week.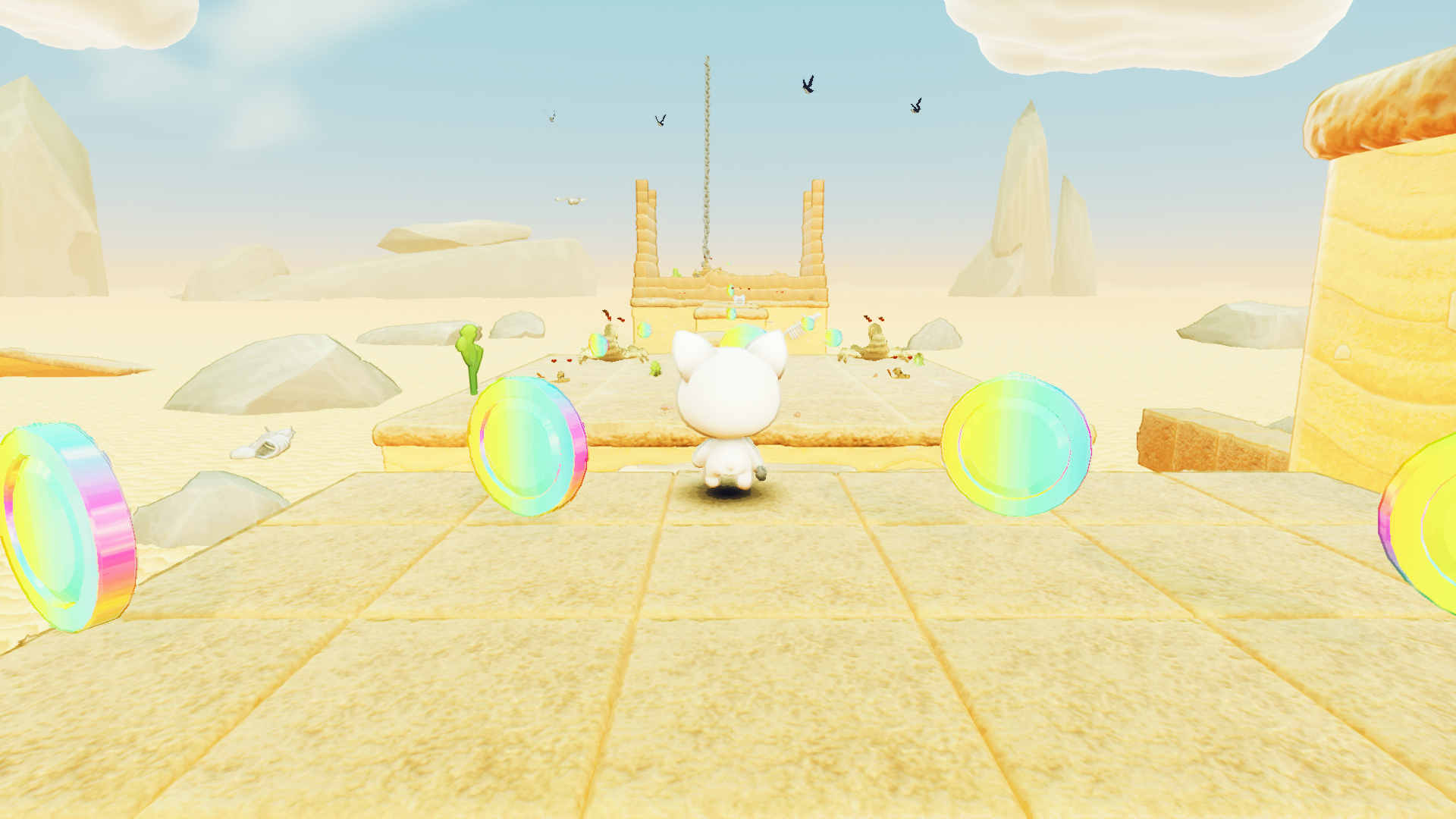 And that takes care of September. Follow us here on Indie.db, on social media, and/or sign up for the newsletter on the website ( Nekoghostjump.com ) !