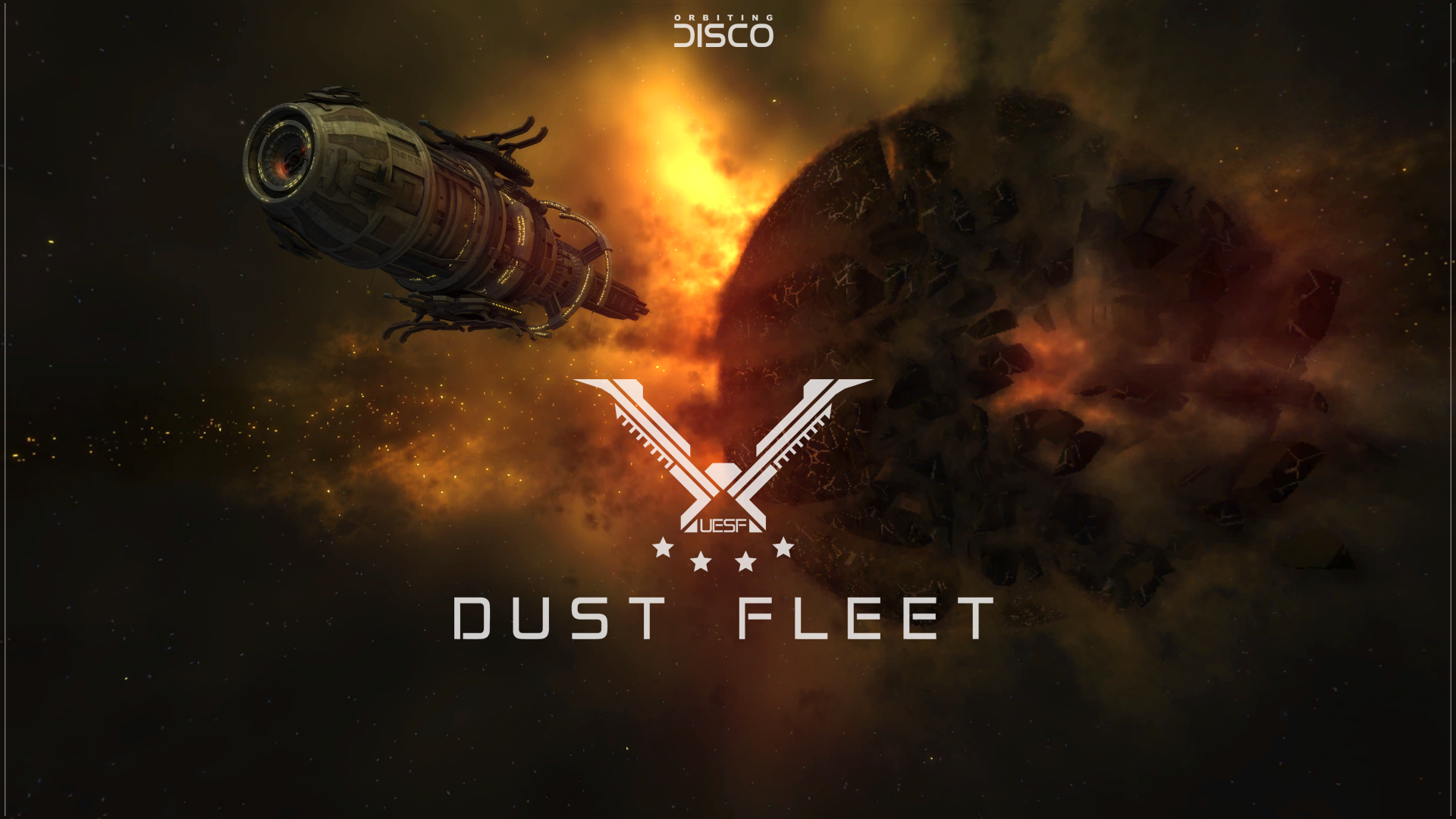 When I started working on Fleet, it was because I had a vague idea about giving space ships orders to shoot at each other. I didn't have an end point in mind, I just wanted to see what I would make. I had lots of ideas about where it could go. As time has drawn on and the game has solidified, those ideas have changed considerably, but the core game is exactly as originally envisaged.
Last weekend I wrote a document that described the next phase of development, intended to get the game from where it is now, a solid base, to where it needs to be - a fun, polished game. It's basically the final roadmap to a release, which is pretty exciting. There's a lot to do, though.
First thing on the list is to give the game an identity. "Fleet" was a working title that I got attached to, but as a name it's own it's painfully bland and generic. As you have no doubt spotted from the image above, the game is now called "Dust Fleet".
The game takes place in the Dust Zone, a sector of space devoid of planets, containing a network of ancient wormholes for reasons no one has ever understood. Your fleet has been sent to investigate attacks on mining stations in the Dust Zone, and that's where the name comes from.
A new name isn't really game development, though, is it? Don't worry, I've been doing real work too.
Target their weapons
An always half-complete mechanic, turret targeting is now a finished, easy-to-use function. It's as simple as clicking on the turret you want to attack, and your fighters will do the rest.
Okay, maybe their aim could use some work ;)
UI Improvements
I showed off the redesigned outfitting screen in the last update, and since then I've been applying that minimalist, uncluttered style to the rest of the game. It wasn't an easy task with the fitting screen, which is, by nature, complicated. I ditched the symbolic white icons in favour of more vivid, colourful icons for the weapons, as well as scaling down the button sizes. I also stripped out as much information as possible, instead using the already-present details windows to show information about what the mouse is currently hovering over. There's still more to do, but it's feeling much more intuitive and less complicated than it used to, without sacrificing any features.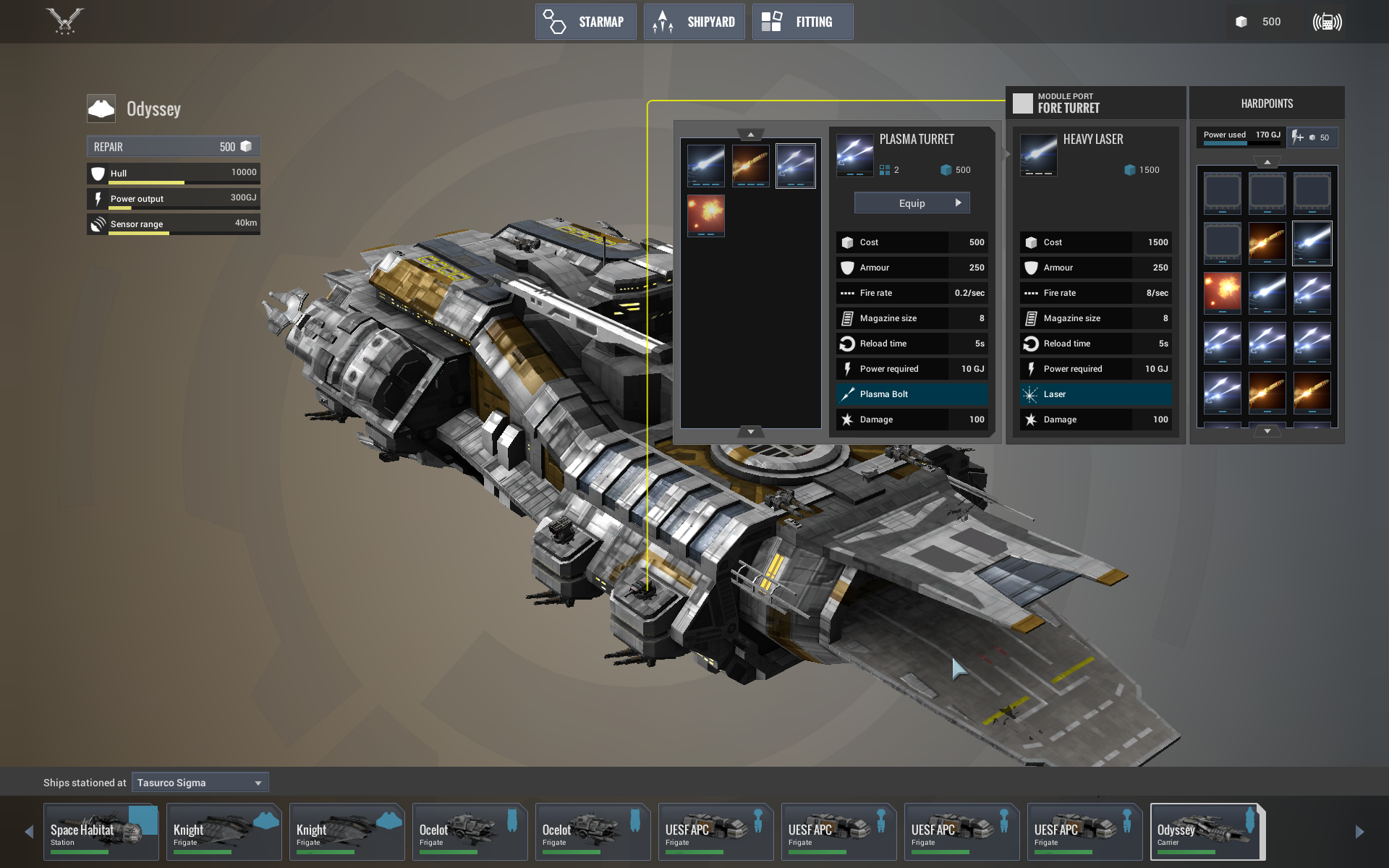 A closer look
If you're wanting a closer look at some of Dust Fleet's ships, I'm starting to upload them to Sketchfab. In-game, they're sporting turrets and team colours.
This is a nemesis-class cruiser:
And here's a command cruiser:
And finally...
Here's a picture of a gunship having a bad day.