Our team is currently working on several different tasks.
On the one hand, we are improving the whole landscape by creating region specific landscape variations,
on the other hand new 3D models are designed by us, including new furniture, new weapons and tools and also new types of plants.
One of the main tasks is still the work on the map, beacause many things need to be done, like making the landscape diverse and interesting but also creating realistic and good interiors for all of our bulidings.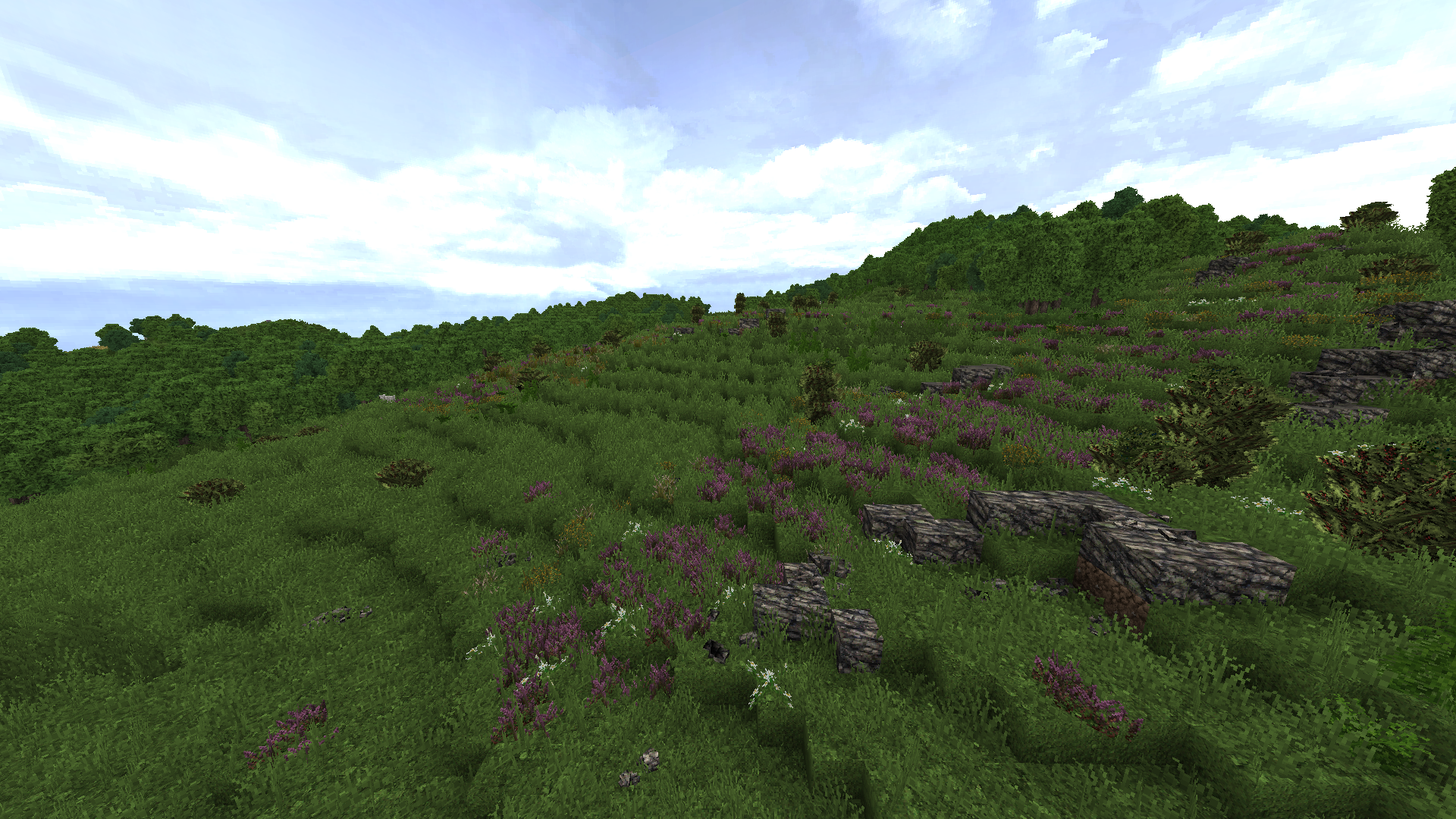 Some heathland behind Castle Olbrueck
The other main task will be implementing functional NPC's that offer quests and a storyline and make the world a more lively. But at the moment we are still testing with Custom NPC's and all possibilities that come along with the mod.
Right now our focus is on creating new flora elements to be able to create a diversified and a less blocky landscape impression. Besides we bring new 3D models of weapons and tools into being.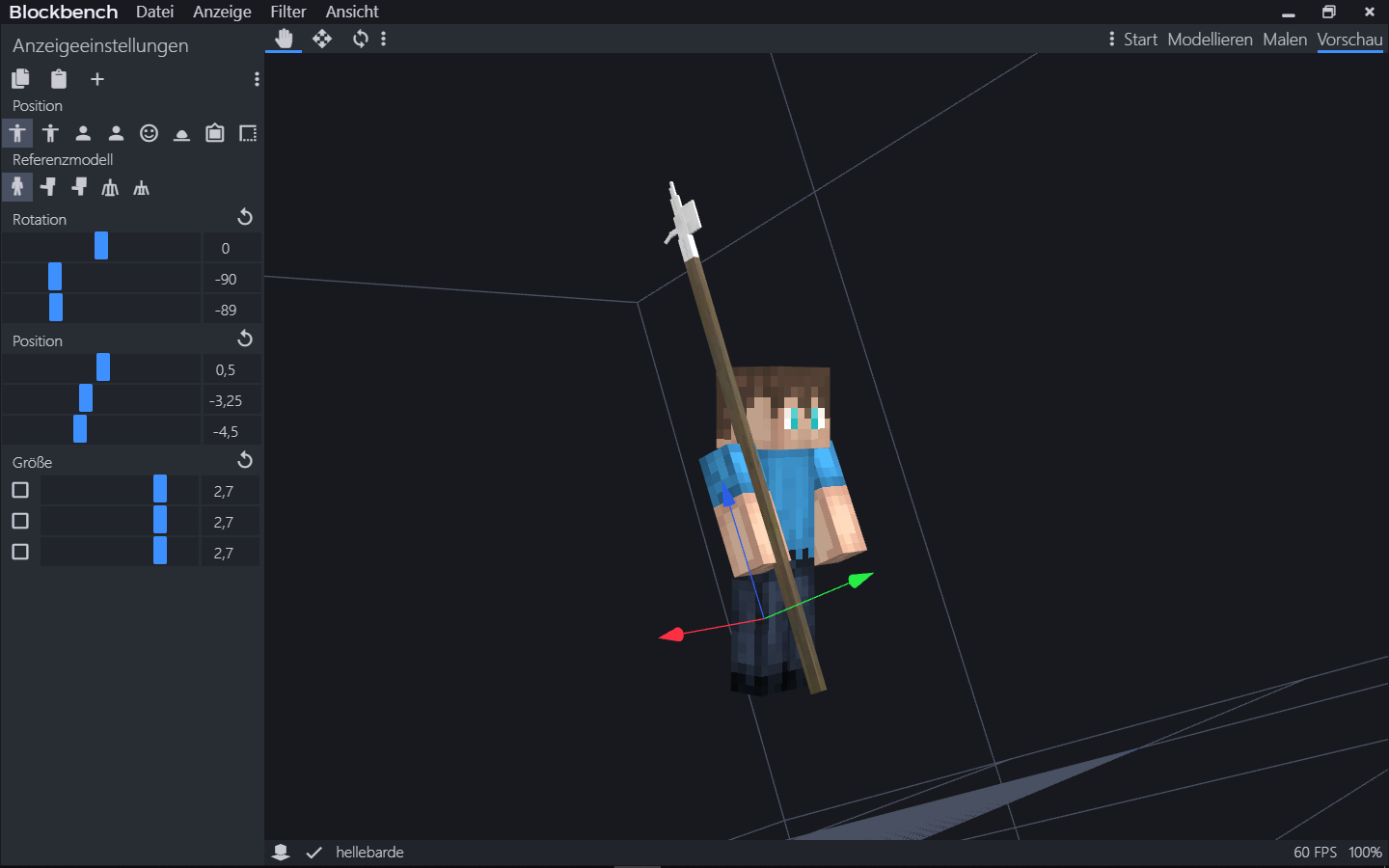 The 3D model for a halberd
Stay tuned for new updates!
Gatehouse Games