The first game I made is a flash game that player has to tap the ball to keep it on screen as long as possible. It's simple but fun. I enjoyed what I made. And in 2012, I decided to try it on my new game, partly because it's special for me, partly because I want to take Unity serious (I used Flash and Cocos2dx before and only try Unity a little).
"Tap the ball to keep it on screen as long as possible"
It's fun for me but it's not good enough for a mobile game. Therefore I must extend this idea. The first problem i see is that, it's to boring for visual. It ends up giving me an idea, an infinite random generated trail. This will improve the whole experience. The players will feel they are going forward and see new stuffs. However, I still don't think it's enough. The random generated trail may be an obstacle for the ball. But it's still quite empty. It needs something more interactive. As this is a game ball, it quickly reminded me another game about ball ... pinball.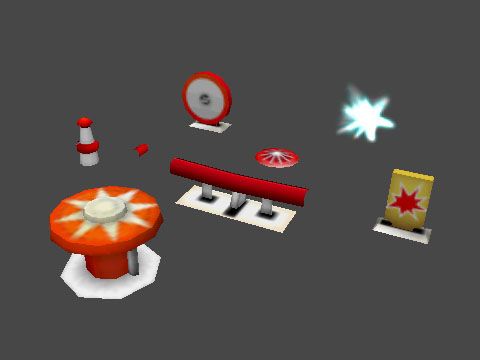 Hence, I added elements from pinball into my game. It became a game satisfying me.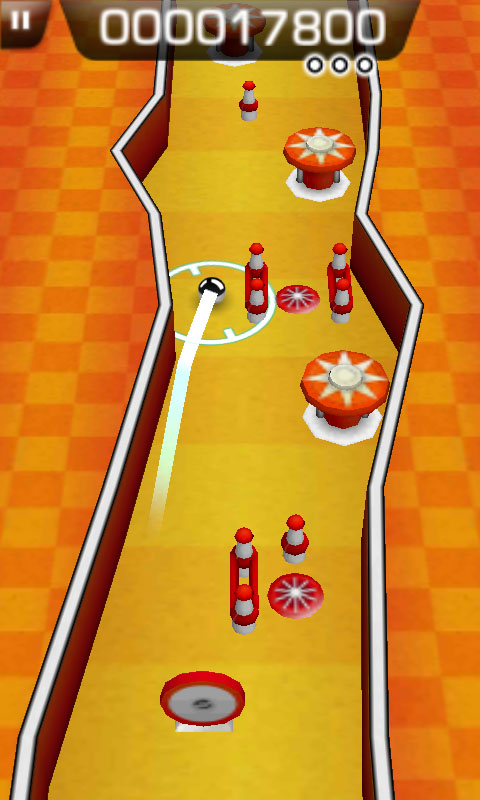 In some view, it likes a infinite runner game mixed with pinball. It's strange that I have seen many games based on those. But I can't find one like what i am making. I think I am facing a right direction.