Hi there.
After we learn many things from our previous game Le Me, we currently work on a new game called Life of Binary. This game tells a story inside a computer, from booting up until it goes shut down. In this game, you will be playing as One and Zero, Entities who like to go for a journey. But in every memory they go, there will be someone who watching and make sure everything is gonna be okay.
With this post, we will show you our work in progress so far. First, let's take a look in our main menu here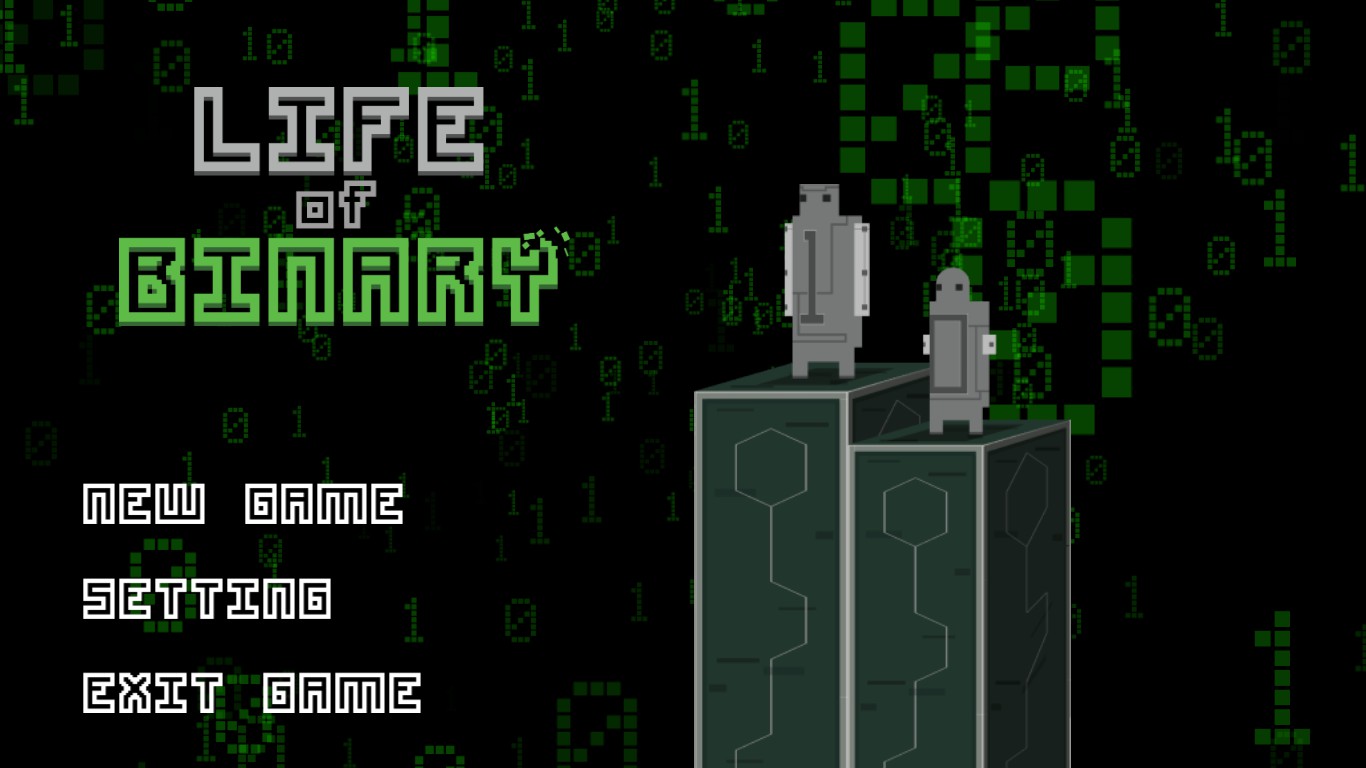 And we want to show you one of our level design here
Yes we are using Unity 5 to build this game. What you're looking ther is our first level. In the first chapter, we will guide you to master this game. If you have to use something for the first time, we will show you a board which tells how to use it. On the first chapter, you'll only use One as a character. But don't worry, you'll find Zero later :D
And this time, we will show you our main gameplay how to use two characters to solve the puzzle. First you'll be using One and you have to turn off everything for Zero so he can pass it. Zero will be blocked by some defender, and One have to shut everything down.
Ohhh it's so hard to tell you how the gameplay works :(. But don't worry, we make a testing video so you can imagine how this game works :D.
In this video, we use same assets to One for Zero. This is just for gameplay testing only, we will see the face of Zero on the short time.
That's all for now. Thanks for passing by, and if you have any unclear things or some question, don't let it unanswered. Let us now, we will make it clear for you :)
Cheers,
010000110110100001100101011001010111001001110011
ZonaDolan Team