Nature System
This week we will talk about the dynamic systems in Hundred Days.
Fundamentally there are 3 main system that the player can not control.
Seasons
The games is turn based, every year has 20 turns with 5 turns per season.
Weather
Weather has a HUGE impact on the gameplay, you must adjust your strategy to compensate the weather and temperature.

There are different weather conditions:
Sunny
Overcast
Rain
Snow
Fog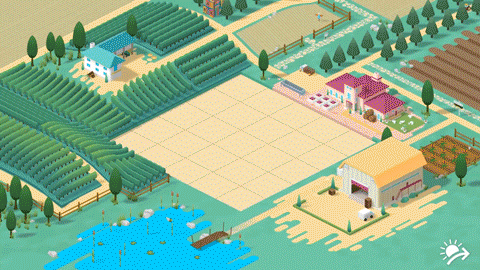 This 5 condition occurs naturally through the seasons every year, but there are also some contingencies like:
Storm
Hail Storm
Frostbite
Heat waves
Temperature
The temperature is really important to help the ripe the grapes and to give them the right amount of flavor ( if your wine need it).

You can track the Season, weathercast and temperature in your handy calendar:
Soil
It's really important to study well the soil before you plant your new vineyard, because all the data have a big impact on the type of work you have to do and of course not every terrain is good for every vine type.