Version alpha 1.4 of Destiny of the cubes is available.

Improvements :
-> Added a new building, the forge that improves workers' tools and weapons of the soldiers.
-> New Menu.
-> Autosave.
-> Adding the first sounds
-> Ability to choose qualitée night effect in options.
-> Possibility to choose to play only the day or only at night.
-> Extreme difficulty mode.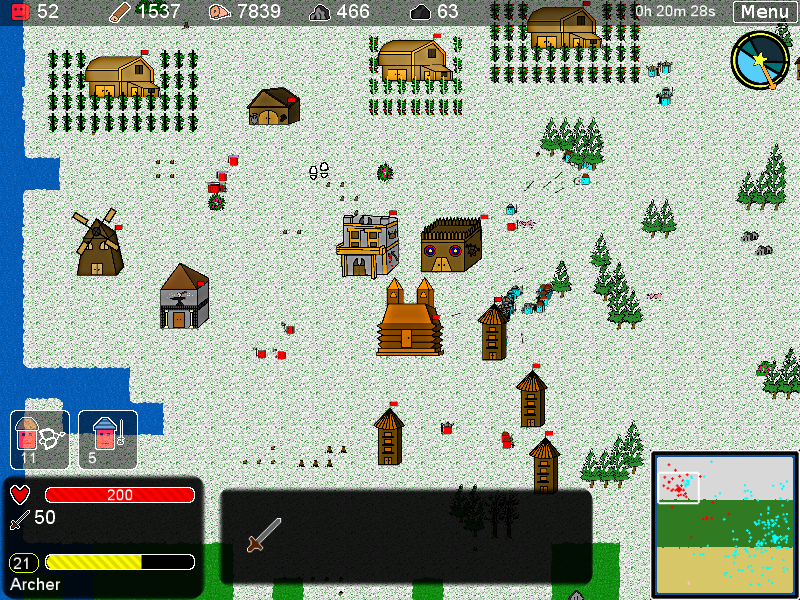 Have fun!