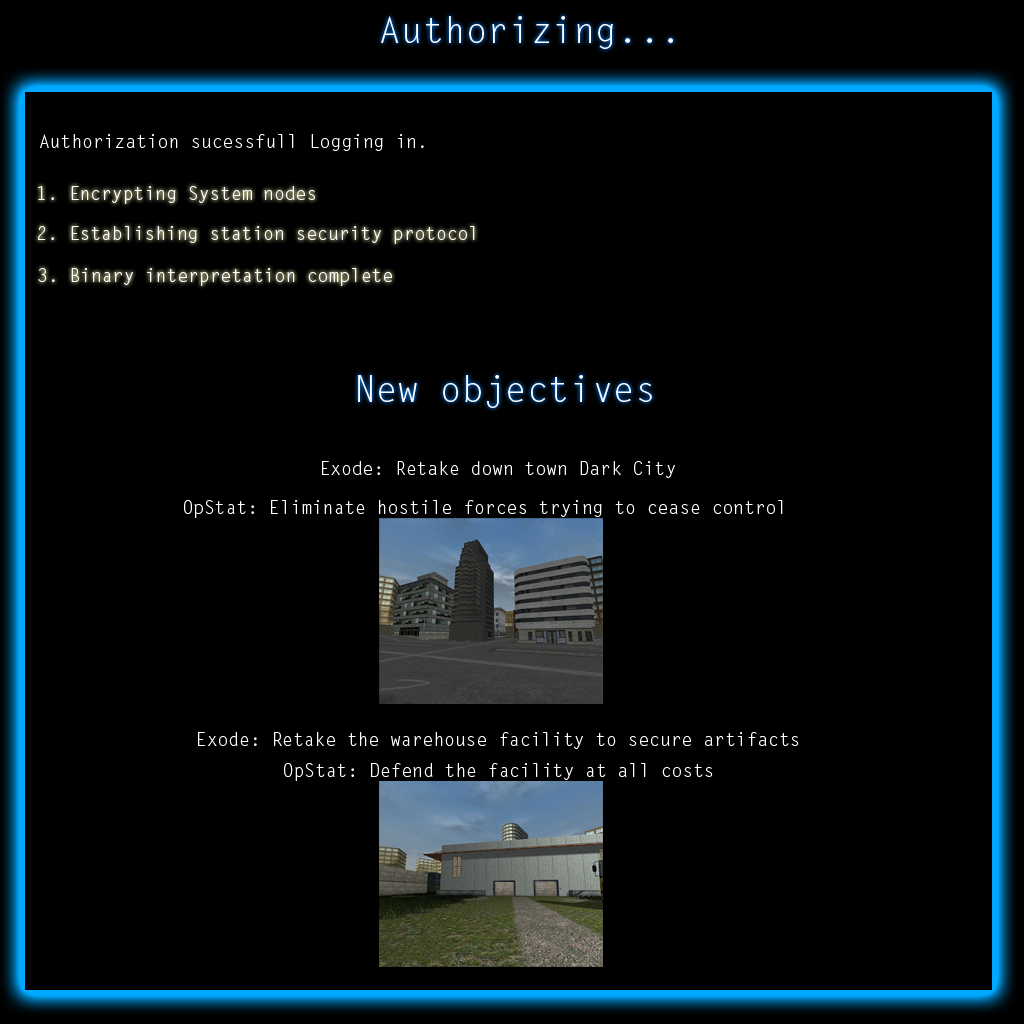 Hello IndieDB community!
We have just released Desolation: Earth patch 1.1.1 which fixes a whole bunch of issues from 1.0.3
We released two new maps, Dark City and Warehouse. Our dedicated server has finally arrived and is now hosting the support chat and community chat applications full time. As we continue to work on the dedicated server application for Desolation: Earth that will be hosted as well when it's done.
We have also made a few changes to Dark Energy and spiced up Desolation: Earth's patcher interface. A few changes have been made to the network code, we are always trying to optimize. A few maps have been re-done to fix some performance issues. Known glitches have also been patched and are looking forward to more bug reports. Doors have finally been fixed!
We hope everyone enjoys the new patch and we look forward to seeing you on!
As always you can visit our site here
Liking our FaceBook always helps spread our game around visit our FaceBook here
Want to help support Desolation: Earth? Supporting Desolation: Earth allows us to develop new media and add many new things to the game. We hope the community see's that we are activley developing this game and will not give up. You can donate by visiting our donation page on our website or by going to Indievania Any donation amount helps! Thank you!