Designing a game is never easy, especially during a game jam. Game jams come with many constraints, some worse than others. The 'Ritual' theme was the first constraint this year. It did not really hold design back though. In fact, it guided us in a direction and sped up the concept process. This year the theme was quite fun and interesting as well, which helped a lot!
Of course, the biggest constraint was the 48 hour timeframe. This forced us, the designers, to think hard about what we could accomplish with our team setup. How far could we push ourselves within that time limit? There is often not enough time to prototype too many ideas. The best outcome is to come up with an idea, create a prototype, and it hopefully turning into something feasible and fun. Luckily, that outcome was Will of the Gods.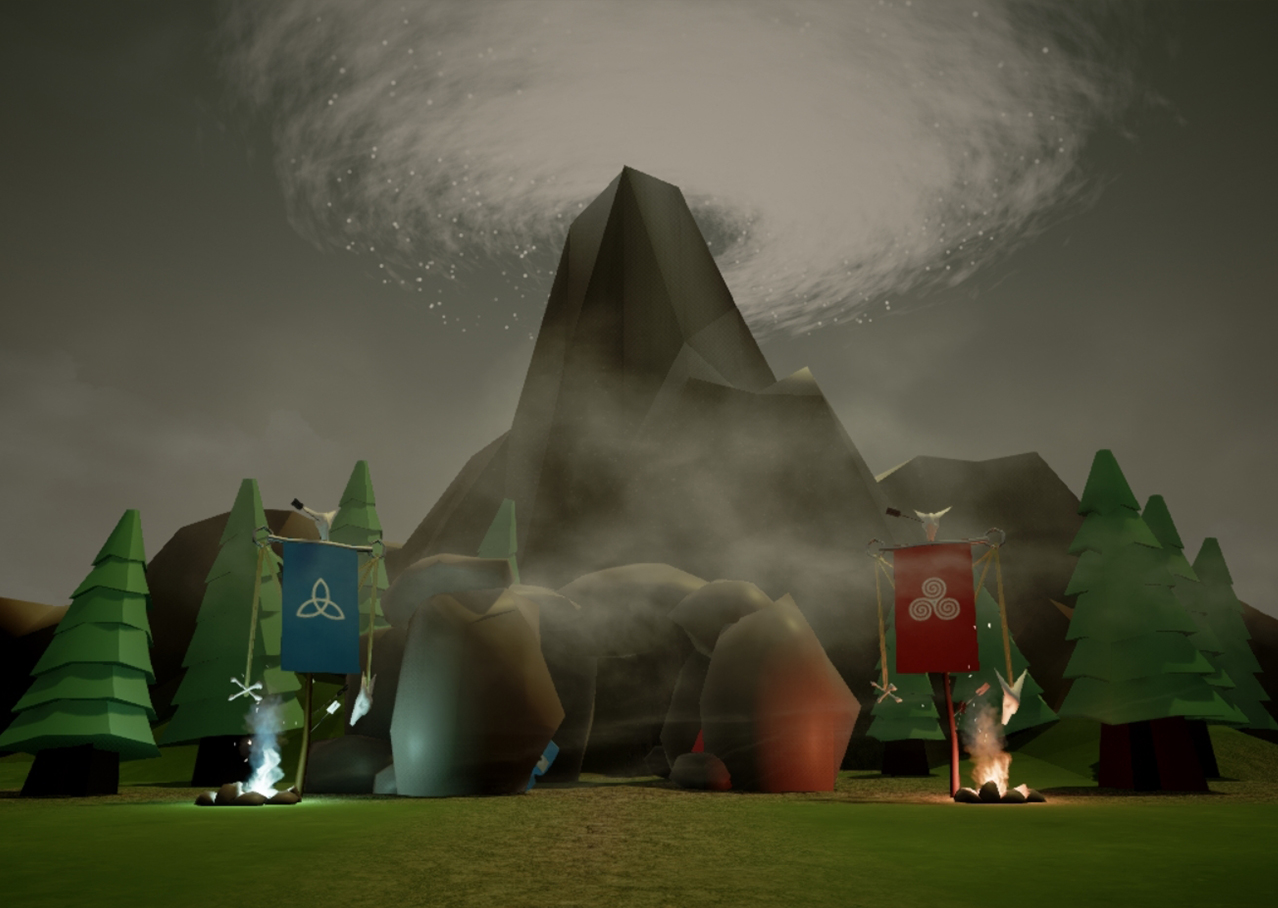 We came up with the rough idea of Will of the Gods in the first hour. As the programmers started working on the prototype, the designers started working on the rule set. We kept it simple, only looking at the bare minimum to create a fun gameplay experience. For this, we did not look a lot at other games, but we did look at Agar.io for inspiration. At this point we still had a lot of gaps in our design however. What would happen when two equal sized groups meet? What would happen when heathens collide? Should lightning cost devotion? Should units die after a while to encourage more aggressive play or can we find a better solution? *cough* Lightning strikes!
When the prototype was done late Friday night, we had a serious decision to make. The game wasn't quite there yet, it was too bare bone to give us a truly fun gameplay experience, but we could see it work with a few more changes and additions. We decided to trust our instincts and continue with the concept. At this point we had also ironed out the rule set. It wasn't until Saturday that we had a good idea of what our game would play like. All core gameplay elements were present. We all started playing it and something truly amazing happened... the game was... FUN!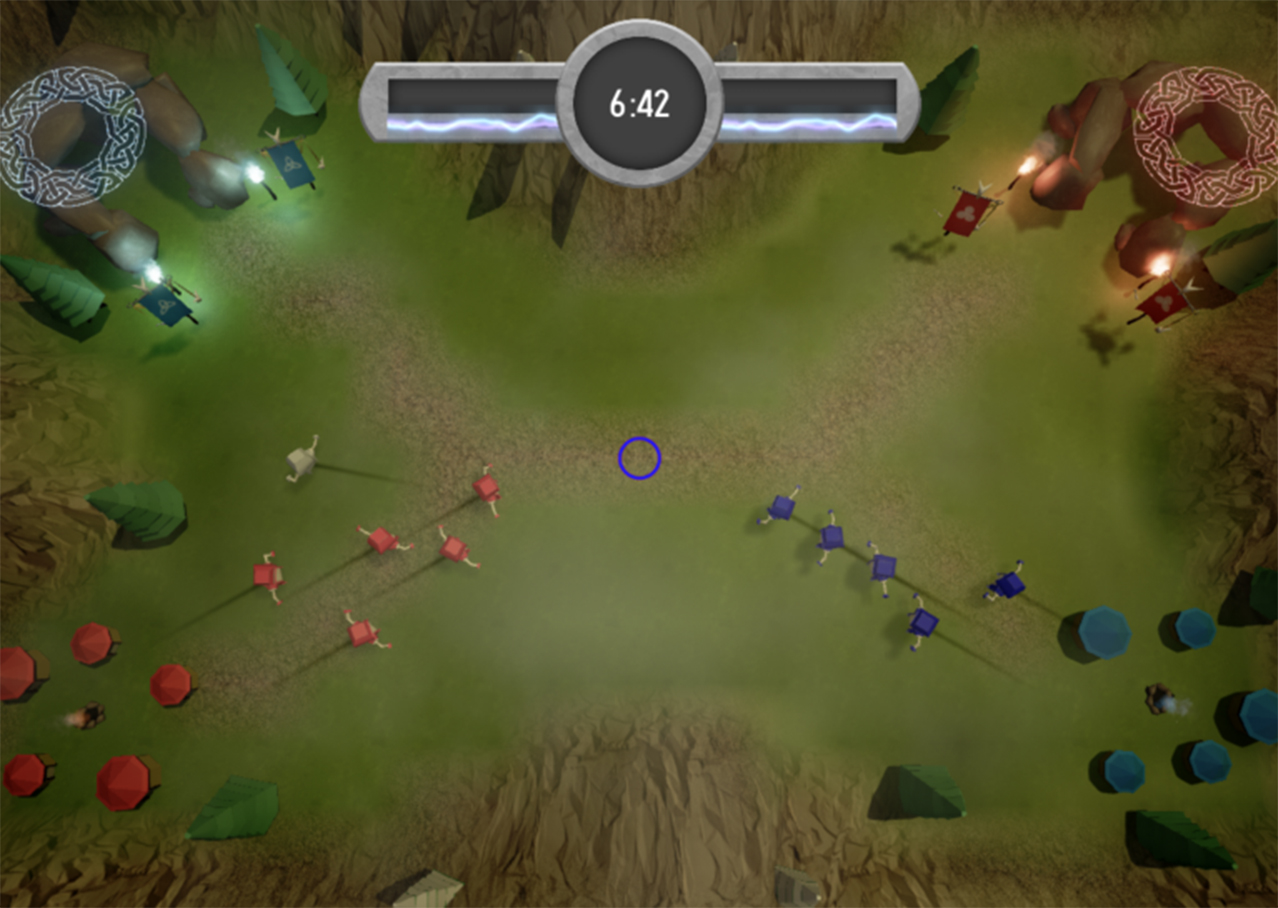 After that we had quite some time left so we had the luxury of tweaking gameplay, trying out new control schemes, play testing with others, adding detail, feedback systems etc. We had managed to create a fun and unique gameplay experience. The game wasn't only liked by us. It ended up winning the second place award and the audience award in Breda, The Netherlands, making us very happy developers and planting the seed to continue with the game, bringing it to Windows for everyone to enjoy!
Curious what we could do with some actual development time? Follow us on twitter and check out our website for some up-to-date screenshots and videos!