Some great news for everybody today, we have finished the design document. We will be releasing a section of the design document ever week. Can we get your feedback on what we should Add/Change/Remove? This is the first section what do you think?
Kilroy Games:
Kilroy Games is a strong believer in community development and actively listens to the ideas and feedback of it amazing audience to make our games better by design.
What is Days of Valor?
Days of Valor is a first person wartime shooter. Focusing on teamwork, tactics, and squad based strategy to defeat your enemy. Defeating your enemy will not be an easy task. Kill your enemy and they will respawn. But siege control of vital tactical regions on the map, and cut off their supply lines will leave them without ammunition or medical supplies. Forcing them to retreat further and further into friendly territory until there is nothing left but your judgement.
As a player you will progress through a living world, a harsh war torn environment that is as unforgiving as your enemy. You will be at odds with enemy forces, and nature itself. With a completely dynamic weather system effecting the battlefield in real time.
We are taking a big risk with our interpretation of what we think an FPS should be about. Its no longer about racking up 10,000 kills. It's about controlling regions and supply lines. If you fail to work as a team, fail to capture regions of the map, or let your supply lines fall into enemy hands, you will run out of War Supplies and be overrun by enemy forces.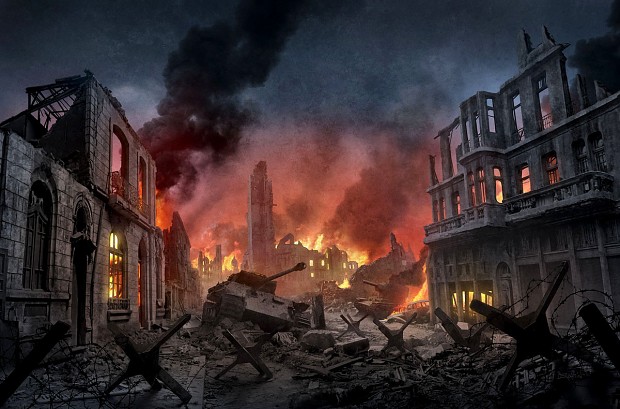 We Need You:
Concept Artist: Hard or Soft Surfaces, Free hand or Digital Pen.
Web Designer: General Layout, Buttons, Menus, Logos (no coding skills required)
Email: press@kilroygames.com
Kilroy Games
IndieDB: Indiedb.com
Facebook: Facebook.com
Twitter: Twitter.com