Start of the rebuilding process in Unreal Engine 4, I have successfully transferred all the 3D assets into the new engine which is a starting point for rebuilding.
Game World
I have created a day time track this will act as an early testing track to test new and existing features for the game.
The tracks will be a much larger scale in terms of map size than the tracks I built in Cry Engine which were always limited for space. Now having the larger areas/environment it's a big plus for this type of game so expect larger areas to drive and explore in.
I have created a new hangar, the track will run through the hangar and will be filled with traps and obstacles for the driver to overcome like lasers beams, cubes and cargo containers.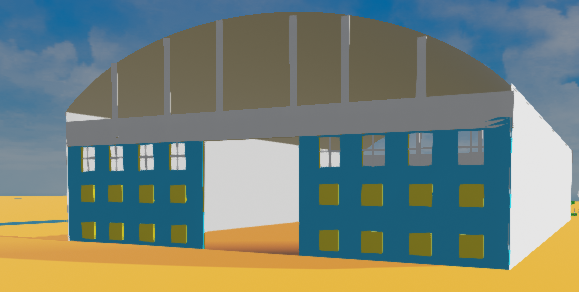 Car Park
I created an outdoor car park more of a proof of concept for car parks because there will be quite a few in the game.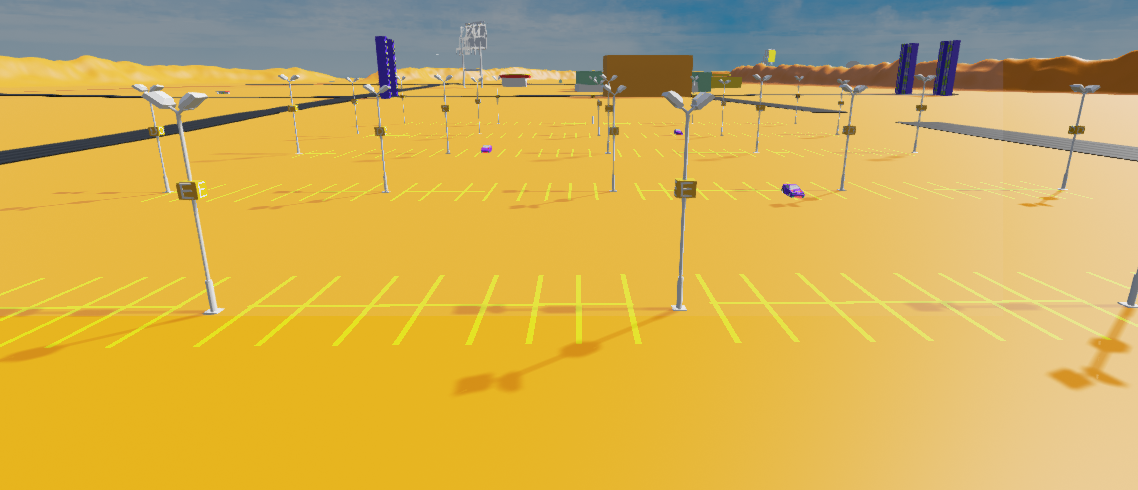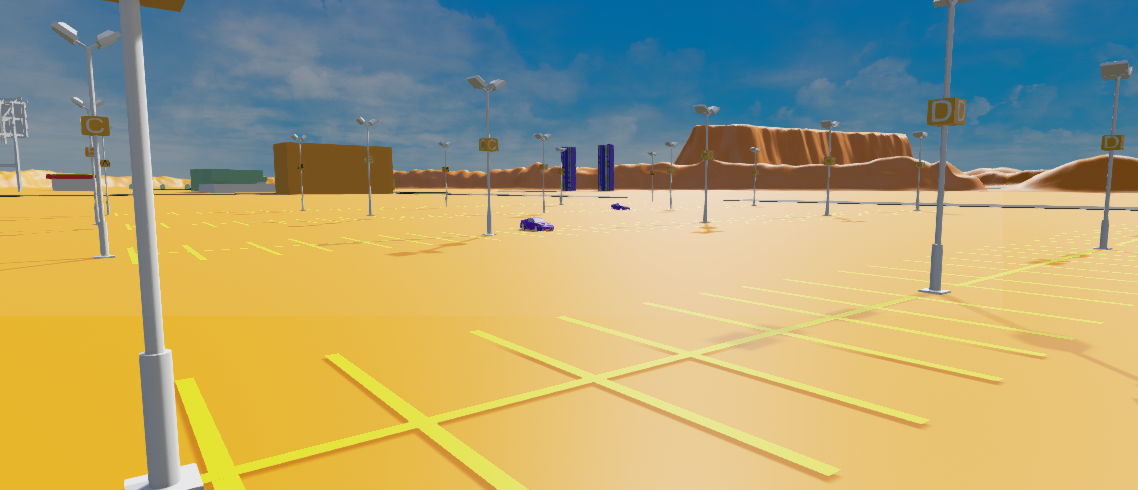 Gas Stations:
I have made progress on gas stations updating existing stations to improve quality and make the stations feel more part of the desert environment.
70's Fuel

Arcade Oil

Futuristic Fuel

Plan of Action moving the game forward
Rebuilding the game from the ground up will not be a easy task, so I don't expect the level of functionality for driving I had in Cry Engine for a while. However by rebuilding I'm making sure all the features will be better and improve upon this time around, so building the foundations will be a lot stronger.
Thanks for reading!