So hello! How is everyone? I hope that everyone is happy and healthy. So it is now September and things are picking up. After a really hot summer, its nice to have a bit of cooler weather.
We have been working all this time in the heat, its been unbearable! Im just glad that we had no overheating issues with hardware.

The progress so far can be summed up in about one image:

As you can see theres been several small changes that has slowly added up to a much better final product.
Here is a breakdown of whats new.

New Update:
Camera is working flawlessly
The camera, which needs to be perfect, is now perfect! It does everything that it needs to do with 2 fingers. So thats pan, zoom, twist, all at the same time!
Lights activate based on where the soldiers are: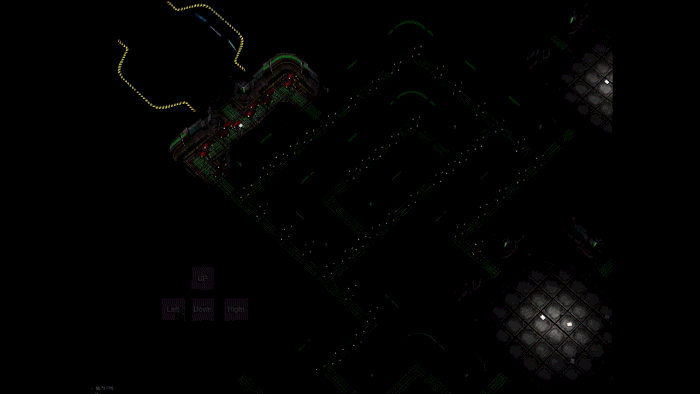 Lighting test
As you can see, the lights in the corridor react to the locator in this image. This will be the soldiers, and essentially create a complex fog of war system. The level will have emissive lights to help navigate the darkness. So will the Dross, they will be given away by their glowing eyes.

Soldier movement and selection.
We are just finishing up the Selection and movement stuff. things like, which direction the soldier will turn, or where exactly they can go, are important and we are doing a great job making sure its all working proper.

Still 60 frames on iPad/iPhone :D With hundreds of enemies in level at once!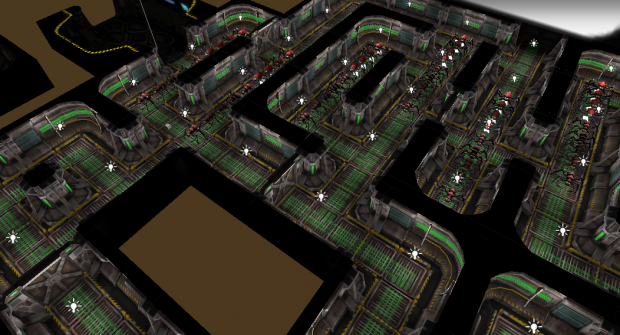 Art:
Medium Dross Variant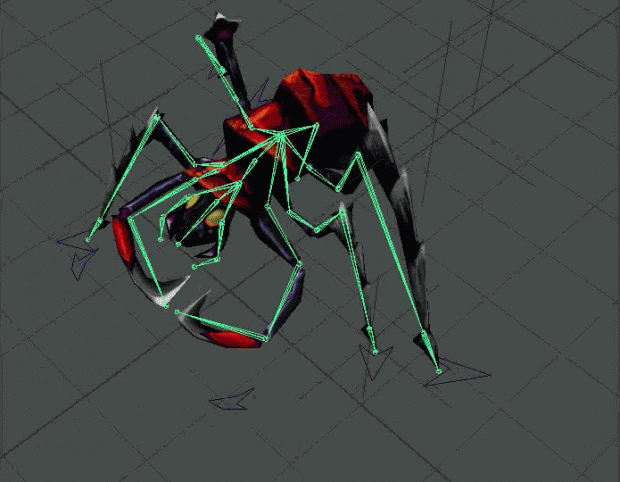 The Variant is just like the medium Dross from before but different enough to warrant a different mesh, texture and animations. It will help break up the uniform ranks of Dross, hopefully adding some variety.
New Heavy Dross
The Heavy Dross has gotten a completely new art overhaul. I think it looks better, and suits what its purpose is more.
Helper robot
The Helper bot will help drive the story. They will populate the ship and be able to hide from any attacks.
The Crew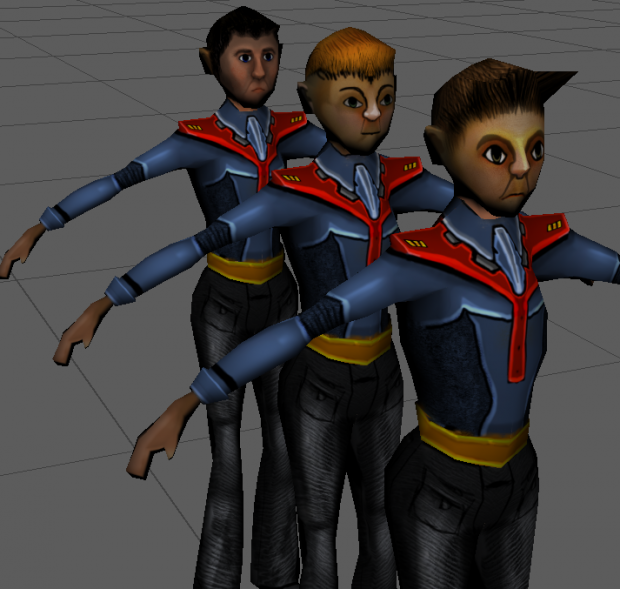 The Crew are still a work in progress. They once populated the ship. However, they are being modelled and such so im sure we will see them in game.
Thats about it for images. As always, please watch/follow our stuff on IndieDB. Things are constantly being added, such as art and animations.

Next step is to add the combat, and with so many weapons, it may take a little while to get it all sorted out.
Once we have something playable to test, ill invite some more external testers. Theres not much to test as that it is just the camera and the loadout screens working. But do not worry, itll be updated soon! Thats why we test, and thats why we build so often. Any and all feedback is appreciated!
Thanks for the read!
~Alex