Hello again!
With the IndieGoGo wrapping up soon, only 5 days to go, Im back once again to go over the good, and the bad, and how everything went.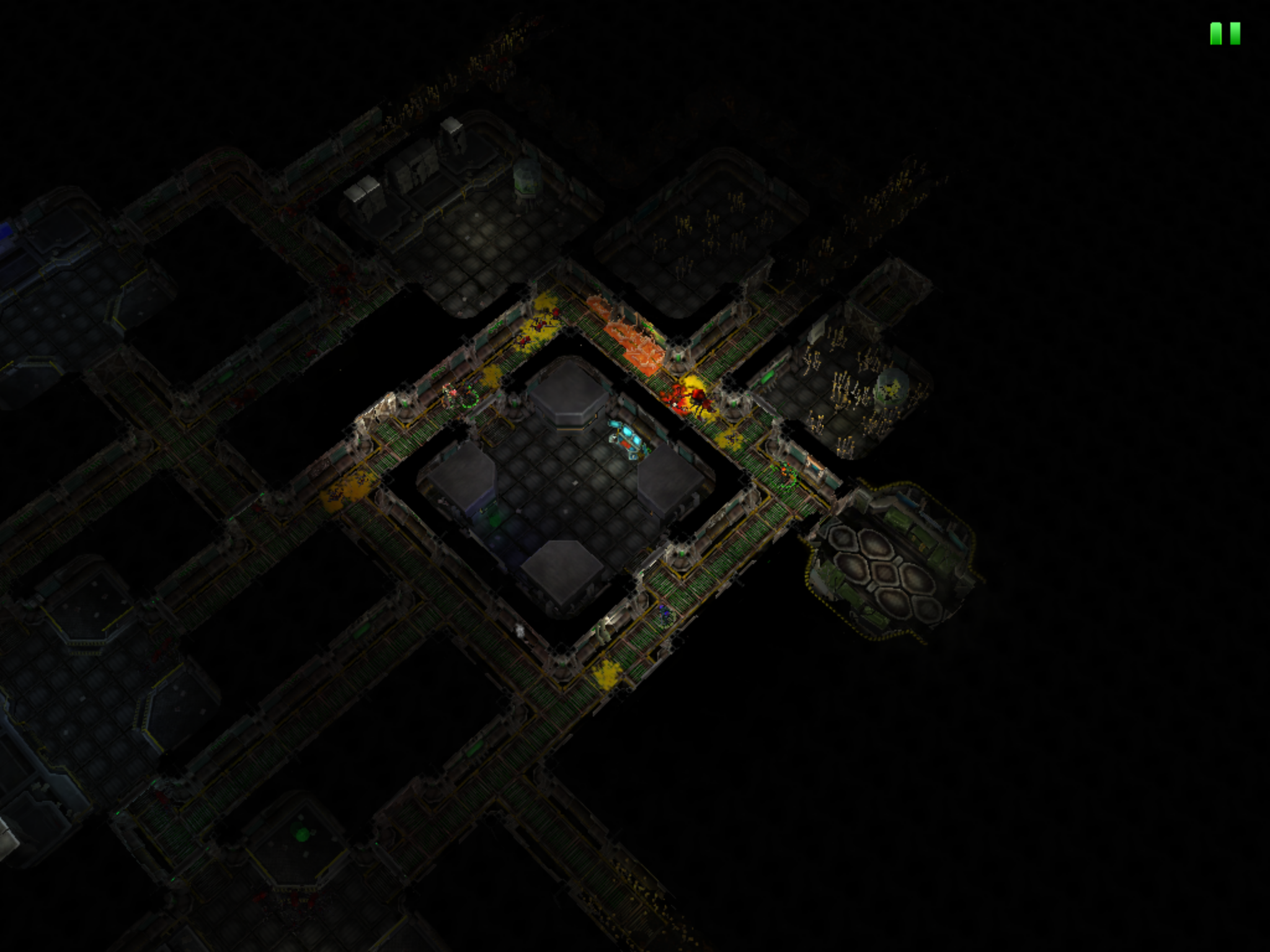 So first up is the infamous Fog of War. Short intro, the Fog of War has been on our plates for almost a year now! From the tiled texture with just the right alpha channel to get that foggy effect, to the TONNES of work coding it, lets just say its been a struggle from the beginning.
But its done! The fog surrounds the soldiers creating a very claustrophobic atmosphere. It obscures the bug movement, the bugs seem to hide in it and just jump out at EXACTLY the wrong moments.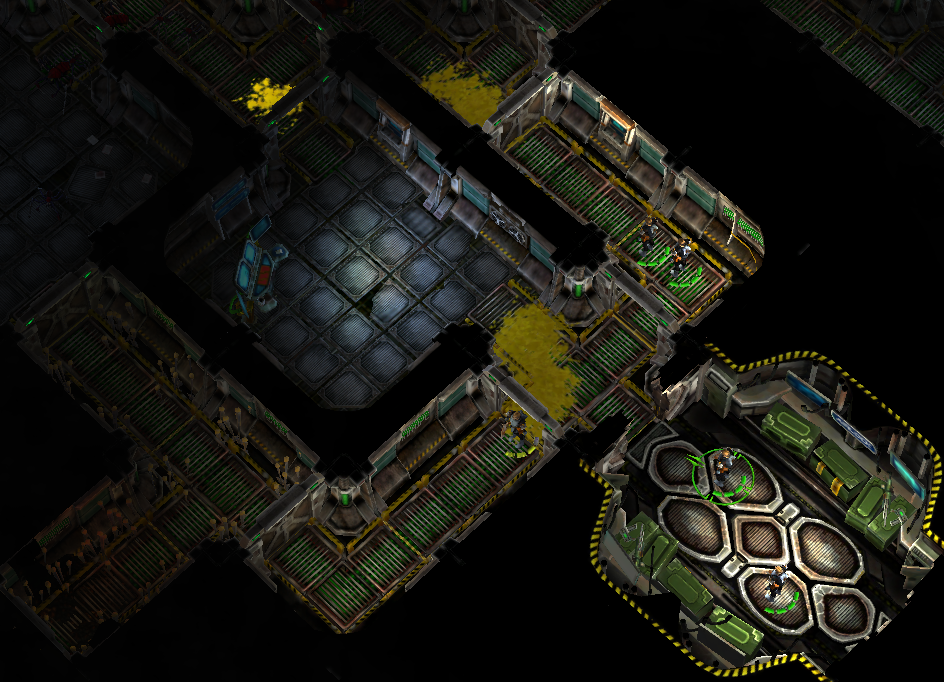 Theres a few things to it, such as the lights for the doors being ignored, as well as the blood for the bugs to a lesser extent. The bugs walk over the blood of their allies and create this really cool silhouette.
Next big achievement would be the Bullet trails. These were added because they look awesome. They also help the player know who is shooting who. The rifles were first, and shotgun was added later. Even the turrets now have bullets when they shoot. Ive considered a sort of light effect to go with them, but with the hundred or so lights per scene already, it would cause some issues.
During all this the Indiegogo has been going along. Ive been making levels, art and a whole lot of fixes. Honestly theres so many little changes that I can barely recognize the old stuff. Its a vicious cycle, as that im constantly improving myself as well as my art, that anything I do I know I could REDO and it would be even better!

Sadly, we are reaching an end of what can be done with the current hardware. Well, and have it still be accessible and run on older systems. So we are going to double back and focus on what we have done, and what we plan to do with it.
That isnt to say we are done, far from it! Its just we are going to polish levels, and maybe make some new ones :D

Thanks to everyone who's been helping and contributing! And thank you to anyone who has taken the time to read this and/or keep up to date with what we have been doing. We are so happy for all our view and followers!
So I would like to share with everyone our latest build. v1.4!
It will be available soon!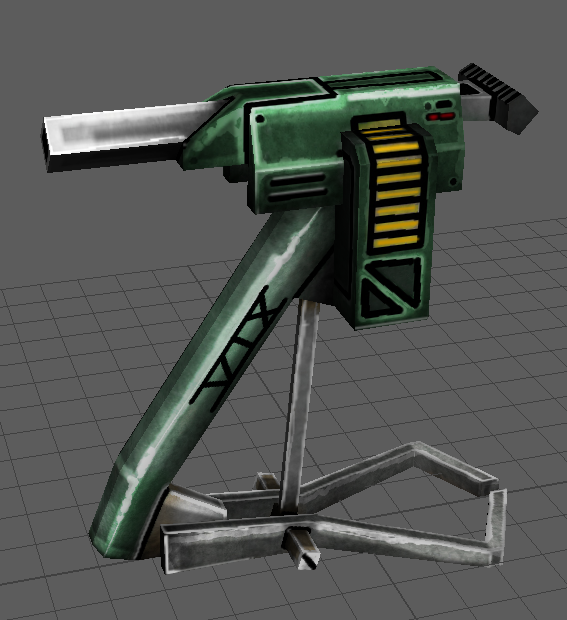 Remember to place a turret, first GIVE the soldier a turret, then click and hold over them, this will have them place the turret on the floor.
So if you were meaning to but haven't yet, PLEASE consider a contribution on IndieGoGo. We only have 5 days left to go.
Hopefully someone awesome and famous is reading this and maybe they would retweet or share it somehow. haha, here hoping! Either way, we will keep going and eventually have something awesome for everyone to play!

Thats about it, see you next time!
~Alex
Our Twitter: Twitter.com
Our Facebook: Facebook.com
Our IndieGoGo: Indiegogo.com