---
Hello everyone! We would like to kick off the weekend with a new update to Depixtion!


---
Updates
Steam Achievements

Get rewarded for chilling out with Depixtion
Brightened Layer Borders
We made those borders just a bit brighter so you can relax those eyes a little.
Linux Build Now Available
We know Linux users enjoy a good puzzle. Especially logical ones.
Option to Hide Timer
Don't like stress in your Picross games? That's cool with us. Go ahead and turn off that timer.
---
Bug Fixes
-= Fixed issue where Buttons would be highlighted as if a controller is plugged in when using mouse =-
-= Depixtion no longer saves puzzles with no progress made on them =-
-= Fixed exploit that allowed players to regain Stars lost after using Check mistakes =-
---
Thanks
We want to thank the awesome community that's starting to form around us. We'd like to share one of the reviews one of our players gave us!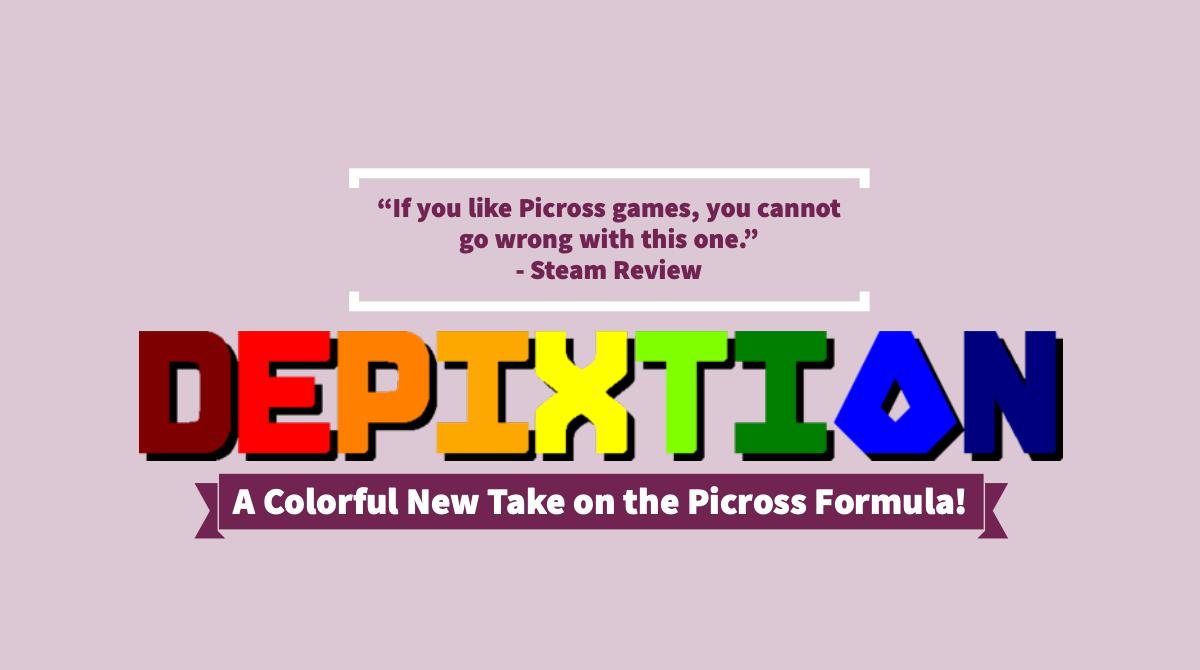 ---
Come check us out
Like Picross? Puzzles? Relaxing experiences that some people equate to a lovely stroll down the beach?
Then come check out Depixtion. Get your paint on.

Store.steampowered.com