We at DevHour Games is proud to announce that Depixtion is now out on Steam!

Depixtion is a colorful new take on the Picross formula! Depixtion mixes it up by bringing 3 layers of color to each puzzle. Players will use familiar Picross rules to solve each colored layer, which blend together to reveal a beautifully detailed work of pixel art!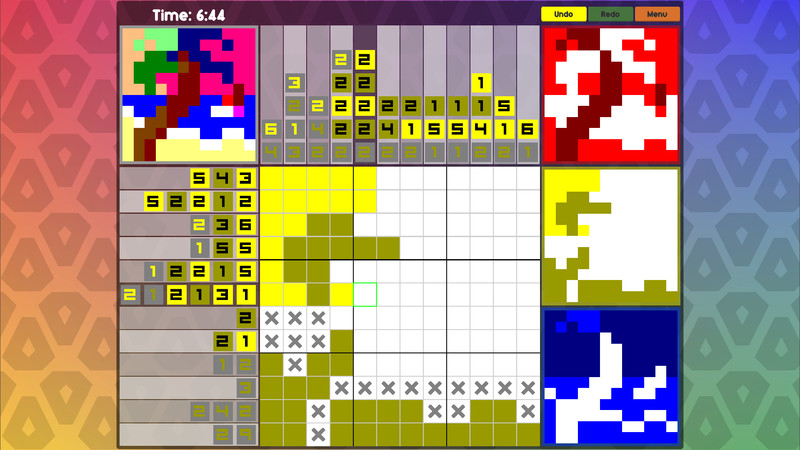 FEATURES
96 DEPIXTION Images = 288 Traditional Picross style puzzles
Sizes range from 4x4, 8x8, 12x12, 16x16, 20x20, and 24x24
Largest color palette in a Picross game to date!
Utilize logic and color mixing to solve each puzzle!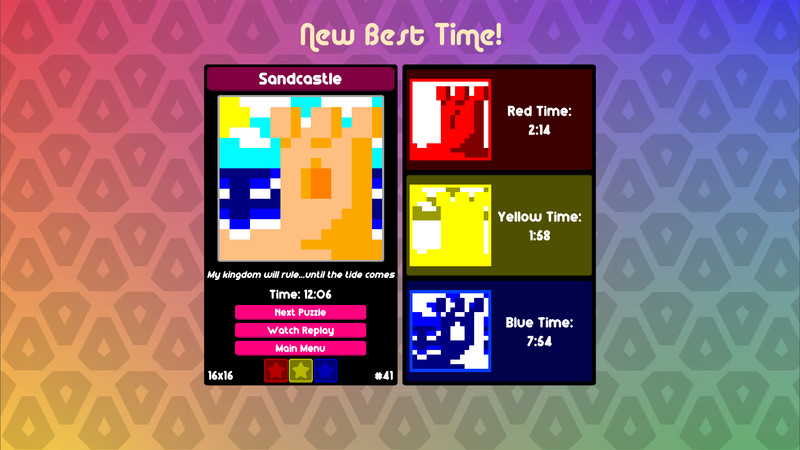 F.A.Q.
Picross?


Picross is a picture logic puzzle game in which cells in a grid are filled in by following the number hints provided on the top and side of the grid. Once all the hints are filled in, a secret image reveals itself!

Haven't I seen this before?


You may have! Picross has been around for quite some time. You may also know them as Nonogram puzzles or Griddlers. But we have a secret twist to our puzzles! Unlike traditional games which limit your puzzle to one grid, our puzzles consist of 3 layers. As a portion of each layer is colored in, the final image will begin to form based on how all 3 layers blend together. Ensure each layer is correct, and you'll reveal the final image and solve the puzzle!

Well this sounds awesome! When's the release date!?


Depixtion is already out! You can get it on Steam right now!