Holy Cow!

It's been another 2 months since our last update, but it has been time well spent! We've performed a complete overhaul on both Depixtion & Depixtion: Halloween. Of course, with new updates comes new trailers!


So, what all EXACTLY is new between the two? well...
UI
We have performed a MASSIVE overhaul to every single aspect of the UI. There is not a single section that we did not go in and tinker with/dramatically remake. Just take a look at the comparison below!
Original UI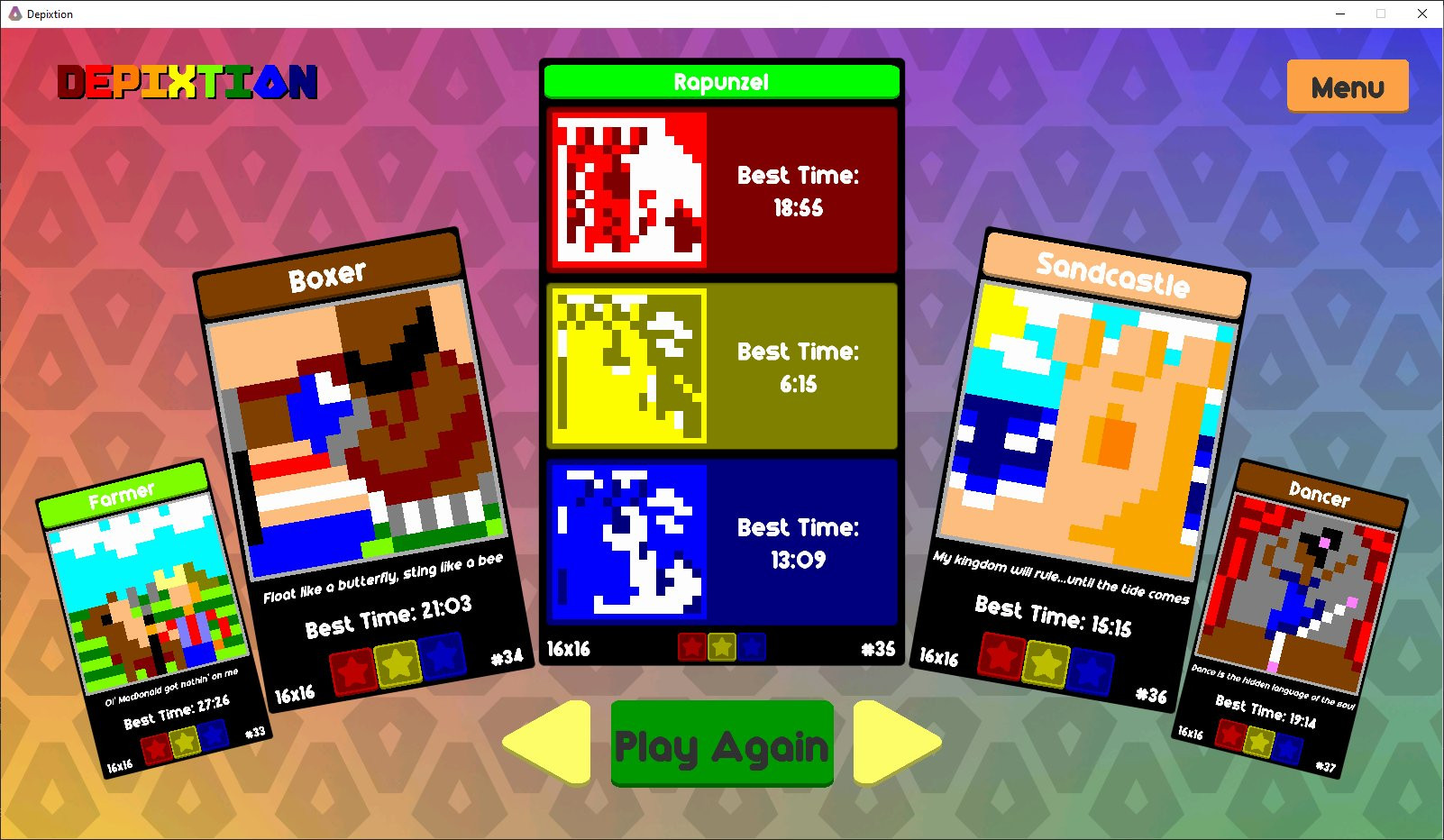 Stats Panel
Ever been curious of just how many stars you earned? Or how long it took you to complete all of those super hard 24x24's? Well, wonder no more, as we have incorporated a Stats Panel into Depixtion! You can find the Stats Panel next to the Options panel in the Main Menu.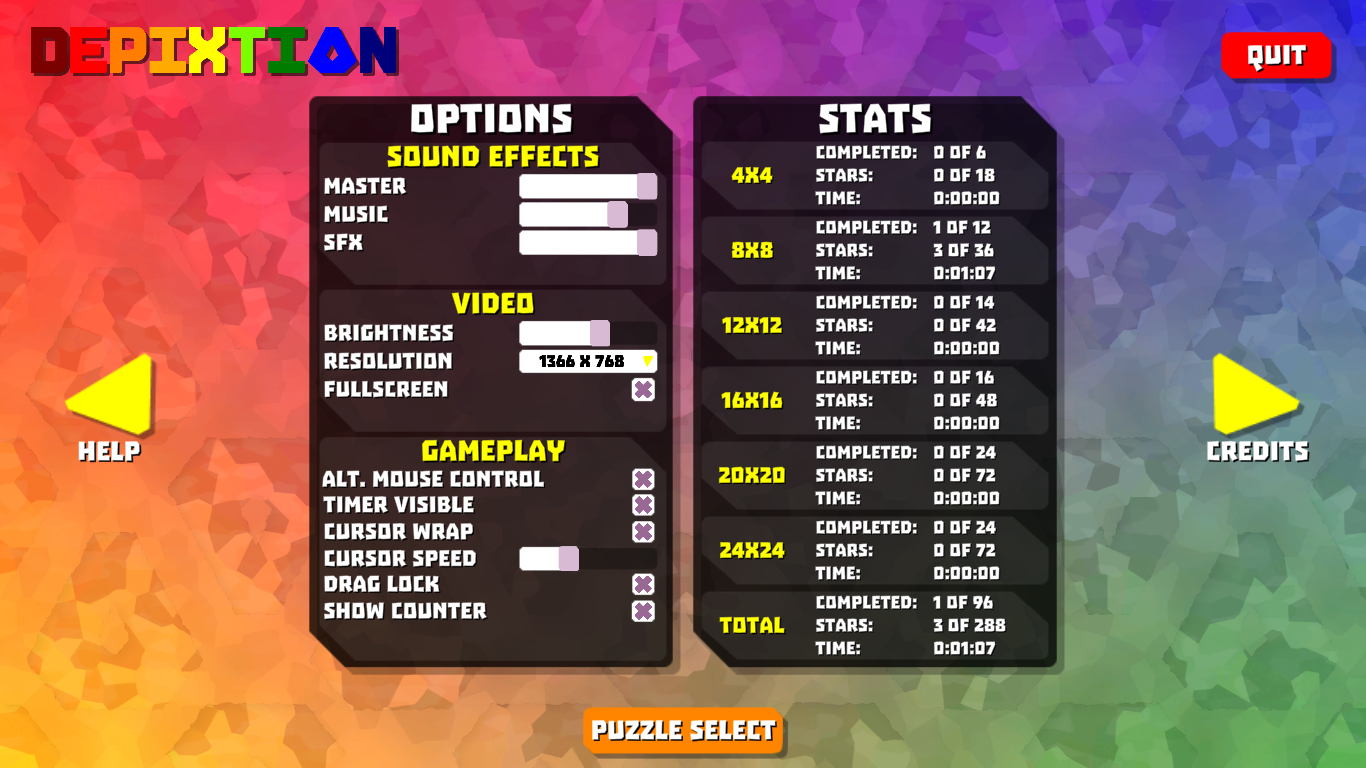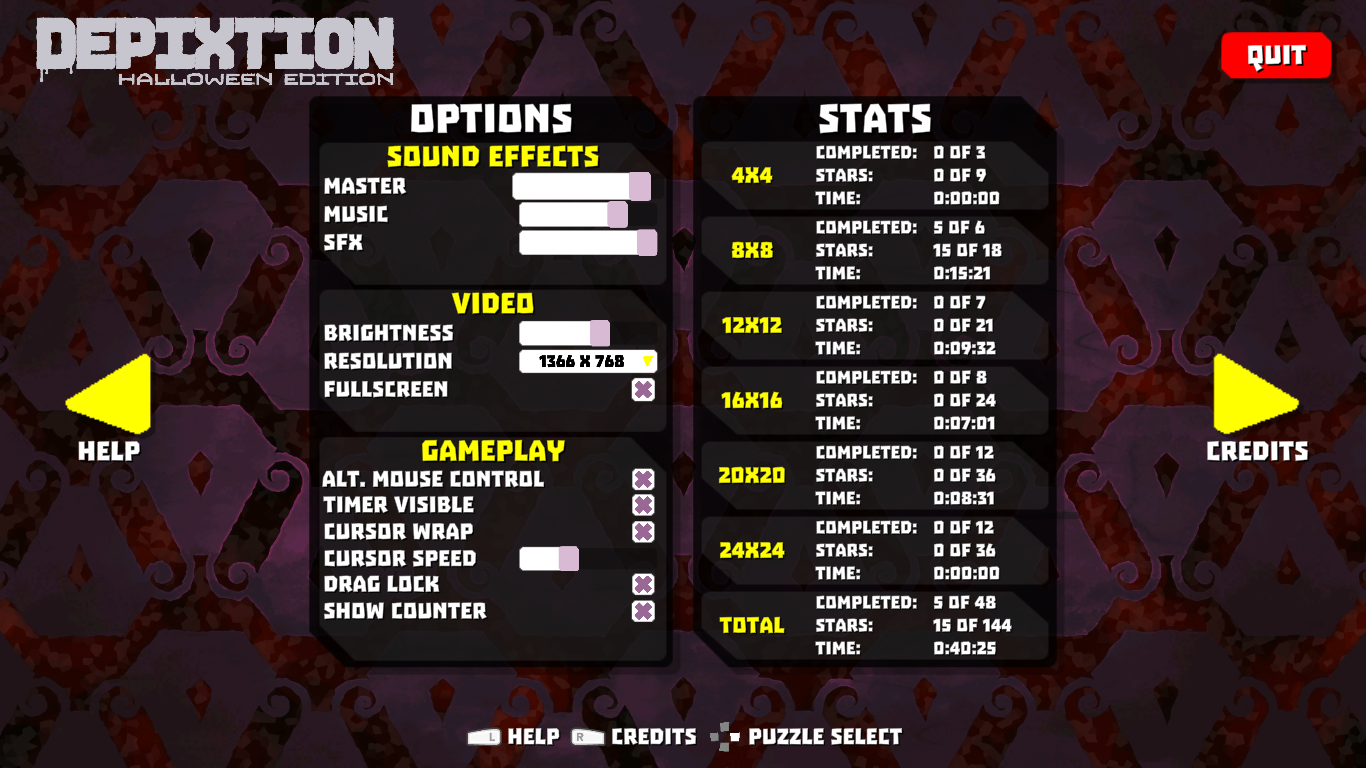 Drag-Lock Preview
When using Drag-Lock, there is now a preview of the blocks you plan on laying down. This greatly helps visualize your next moves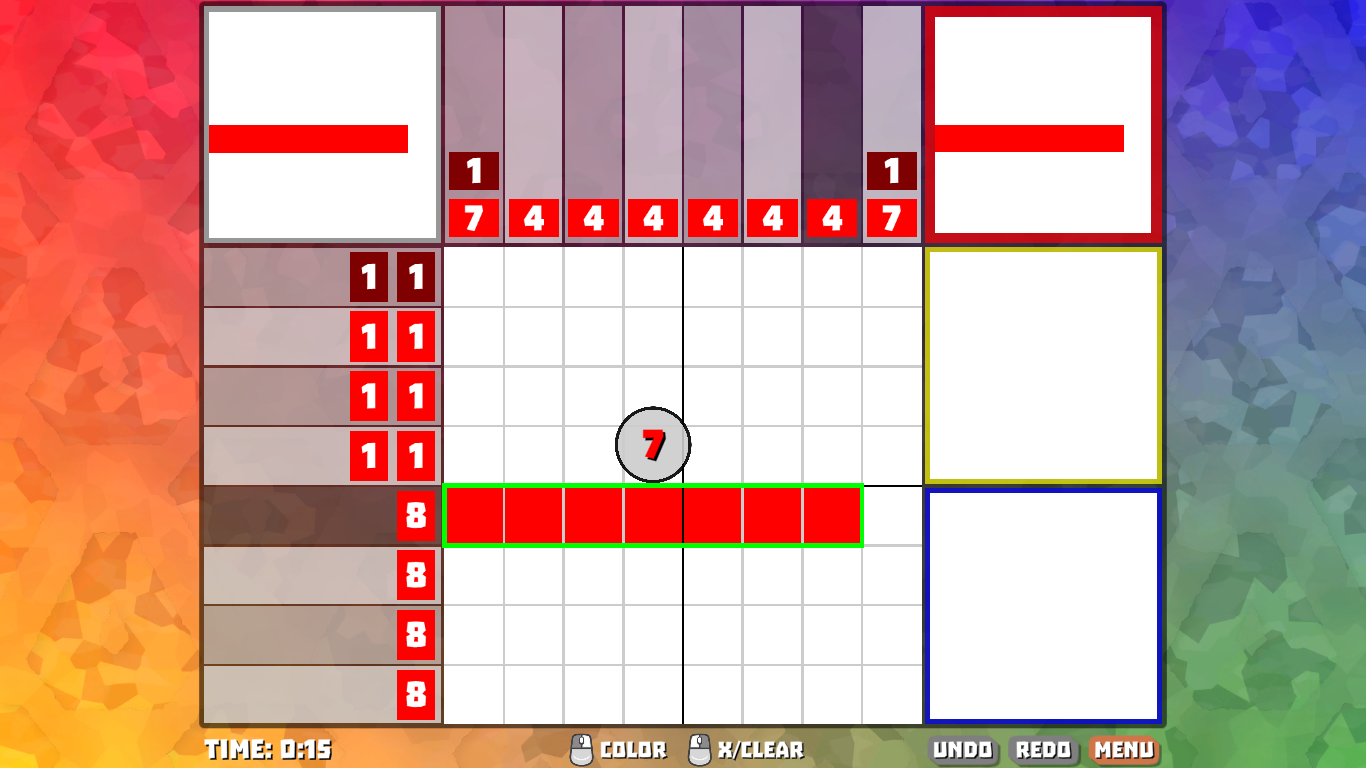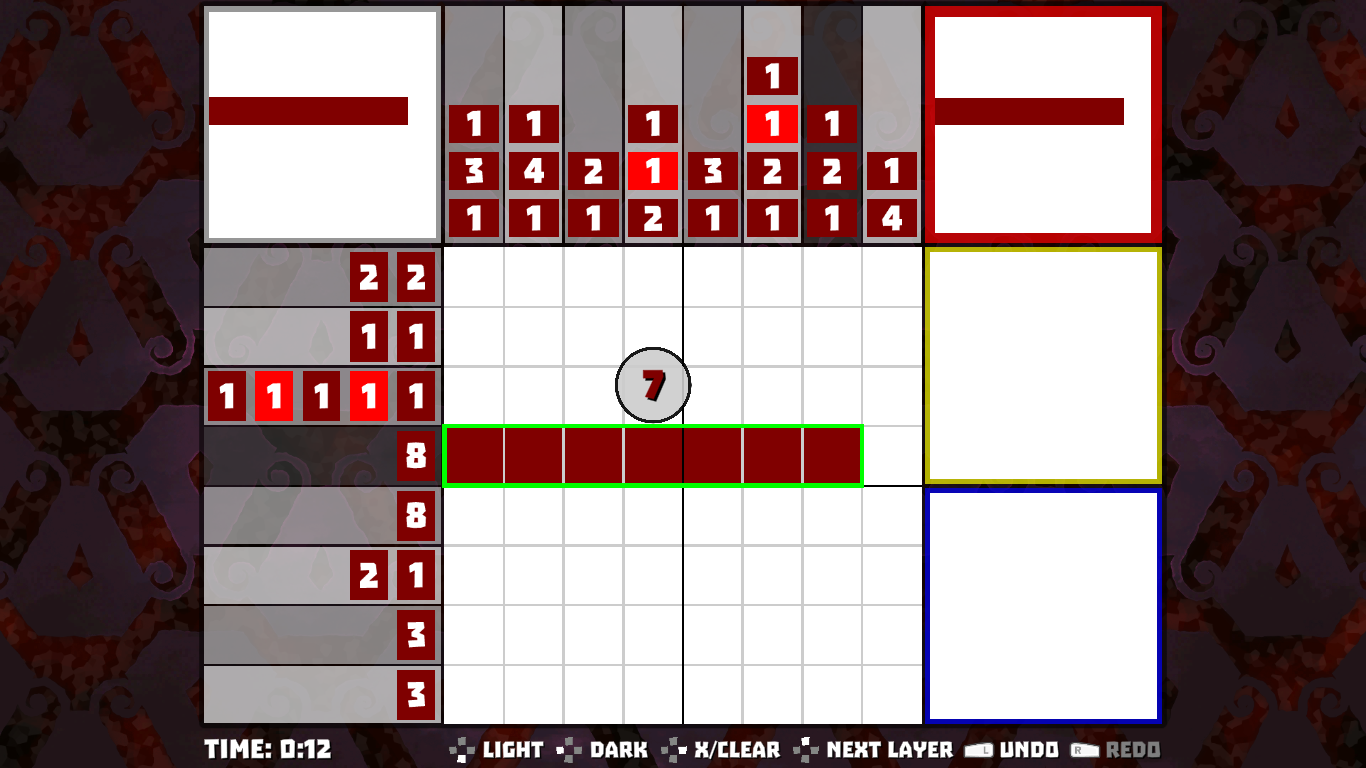 TextMeshPro
We'll admit, we dropped the ball on this one. In a game with so much text, it was silly for us to not use TextMeshPro. But we have learned from our mistakes, and went through the slightly-painful process of incorporating it into Depixtion. TextMeshPro allows for MUCH crisper text displayed a higher fidelity. Your eyes will thank us.


New Icons
We've got new Icons and Steam Library images to go along with the new UI! Spiffy, huh?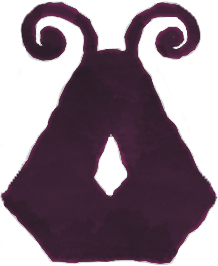 Bug Fixes & Minor Changes
- Assorted Optimization Improvements
- Tutorial Pop-up is now more noticeable
- When Drag-Lock is disabled, Drag-Counter option now becomes grayed out
- Fixed SFX inconsistencies
- Fixed Control inconsistencies between when drag lock is enabled/disabled
- Fixed Bug in which the Credits Panel would break on certain resolutions
- Fixed Bug in which the Music Volume slider would break after minimizing the game
- Fixed Bug in which the Music Volume slider would break when set to 0
- Fixed Bug in which the Music would restart when game was minimized
- Fixed Bug in which the Puzzle Select screen would progress through 2 Puzzles instead of 1
- Fixed Bug in which the Drag-Lock feature caused the incorrect colors to appear on a layer
Steam Winter Sale
To Celebrate the Holidays and the launch of v1.4, Depixtion & Depixtion: Halloween will be 50% off during the Steam Winter Sale! If you've been hesitant in getting Depixtion or Depixtion:Halloween, now is the perfect time! Especially if you take advantage of our super awesome bundle ;D