Greeting players!
We are very excited to announce that our 1st ever title Demon Hearts is now not only available for PC, but also Mac and Linux! We appreciate your patience as there were some minor issues which came up during that process which delayed those releases.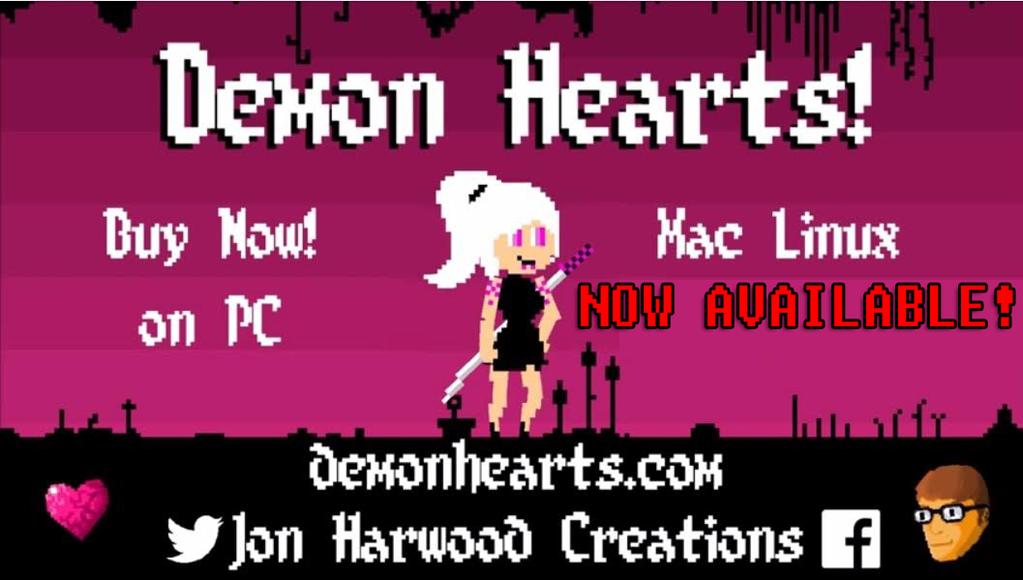 You can head on over to our Steam page to find our more information:
We have been receiving some incredible feedback and we really appreciate all the support we have getting so far! We hope to see tons of videos out there to see who can beat DH with the fastest time! :)
Until next time ... Game on!
Jon Harwood Creations LLC