Since the last public demo release, there have been a number of changes to Crash Co.; from bug fixes to gameplay tweaks. First and foremost the gameplay tweak; the bulldozer now works more like the bulldozer from Blast Corps. Previously, near-full speed was required to bring down a building. Now however, minimal speed is needed but there is a random chance for bounce back. This not only makes the bulldozer feel better to the player, but also more powerful as you no longer need to "loop around" to pick up enough momentum to keep on wrecking. In addition, how the vehicle bounces upon landing has been tweaked as well and this can be seen in a video I threw together of a play through of the second level Commercial Valley:
This demo also features a handful of new levels (including hidden bonus levels) that lets you try out the newer vehicles. First up is the new mech Cyclone who uses a powerful spin attack to bring down buildings in its path: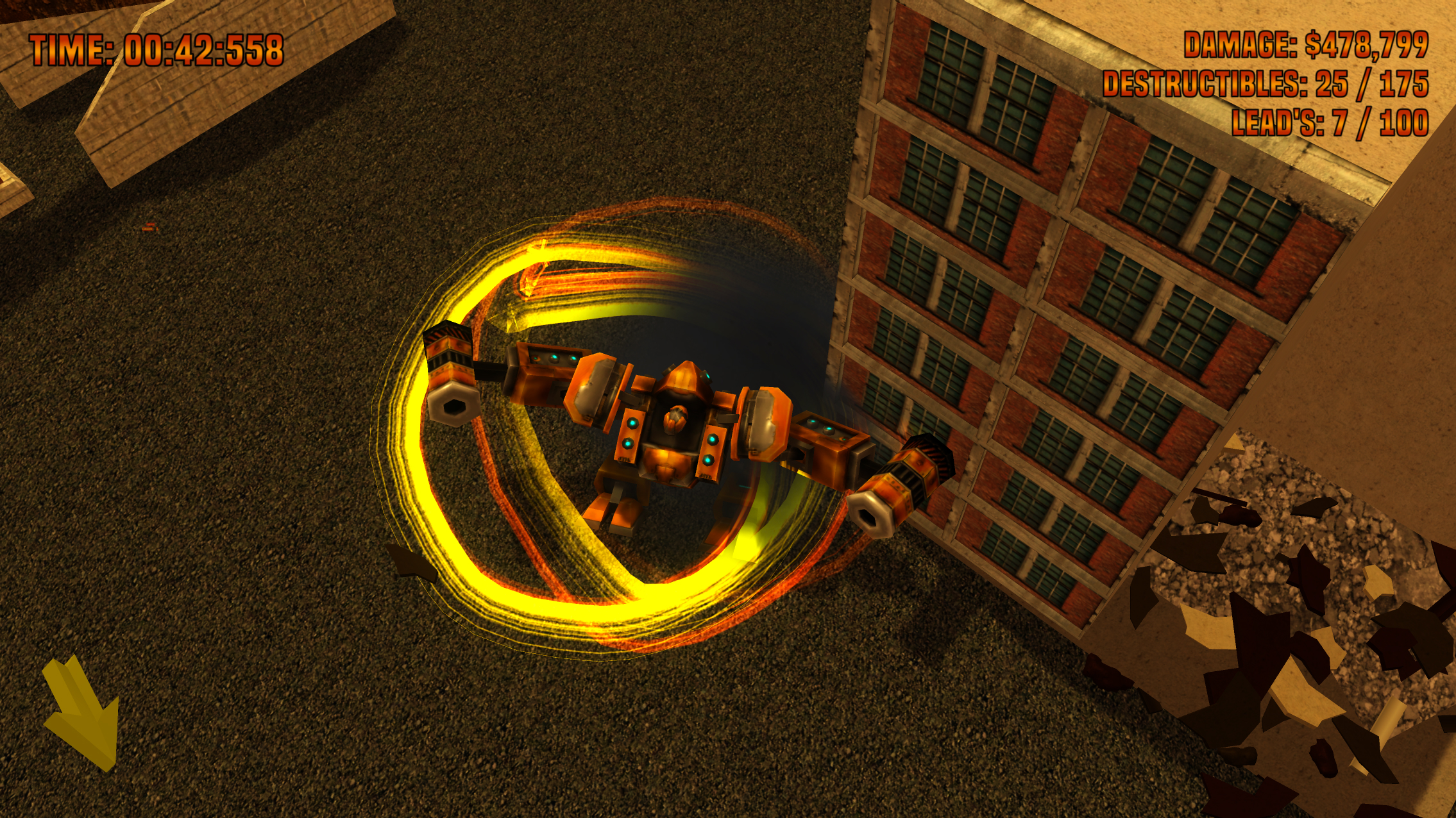 Second is another new mech Compression who uses its heavily armored legs to slam down on to objects beneath it. Just boost/jump in to the air and hold the fire button to stay slamming down: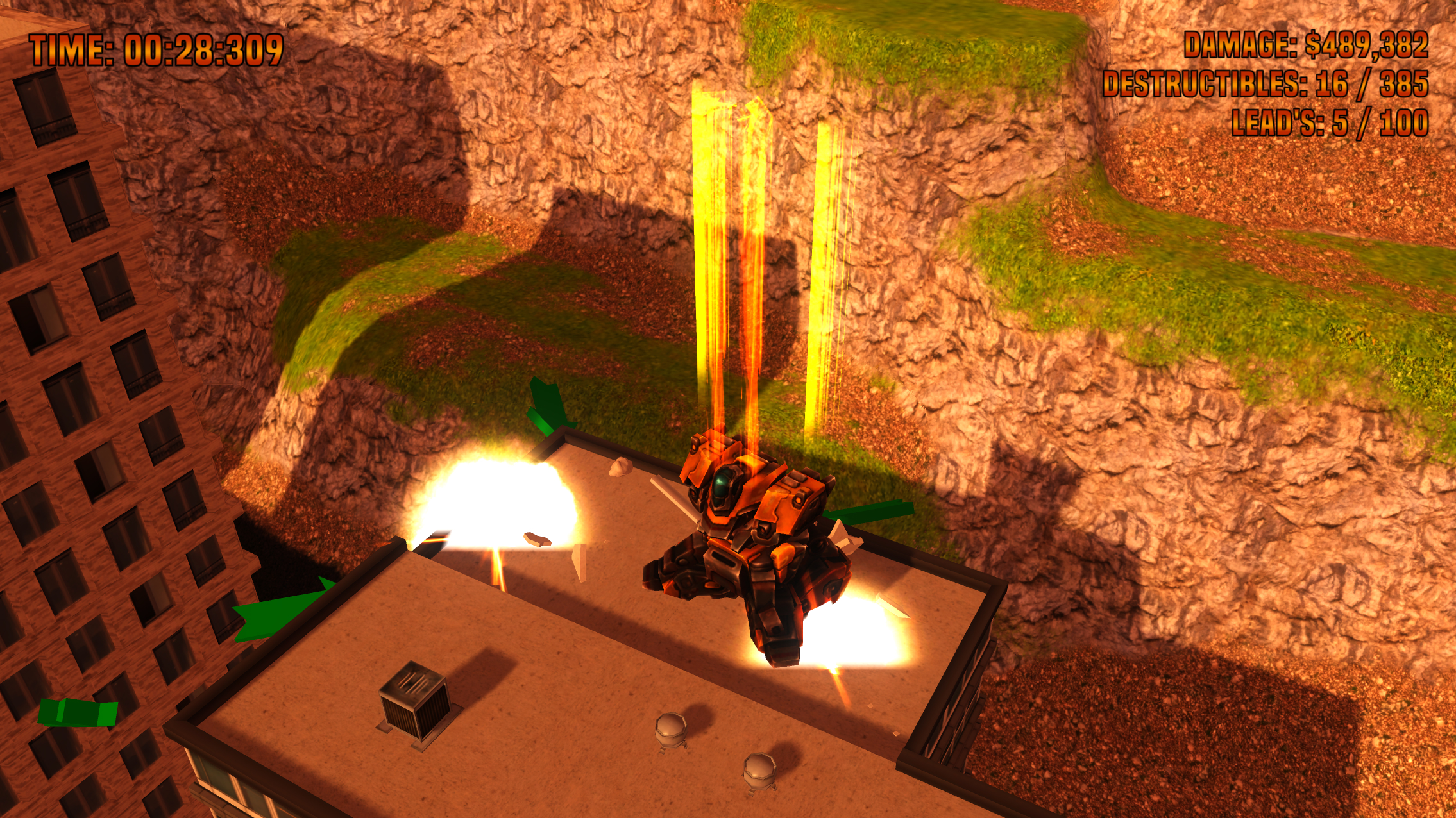 As previously mentioned, the bulldozer gameplay has been tweaked, but it also received an entirely new model: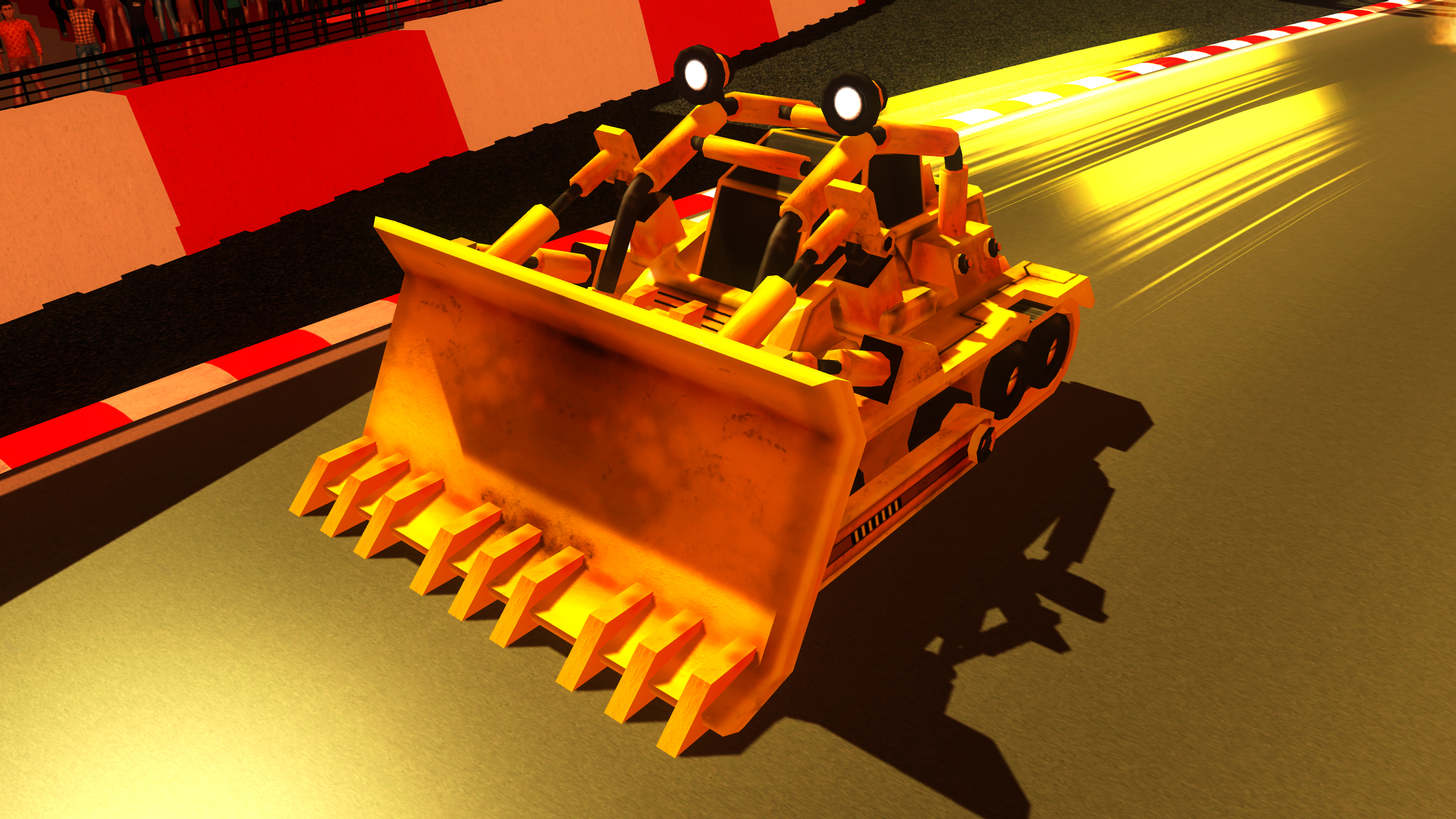 With the vehicle changes covered, I'll go ahead and sum up the other changes included in this build:
A vehicle select screen before races to let you choose the vehicle you think will best suit the race.
Unlockable vehicles to be used in races.
New bonus games, including a shoot-'em-up and a running platformer akin to BIT.TRIP Runner.
Vehicle tutorials that let you know how to use the vehicle you just entered (and only the first time that you enter it).
Updated building models, sporting greatly increased detail and reflections!
Additional effects (for example when destroying fences and trees).
If you like what's on offer here, support Crash Co. on Steam Greenlight (I would really appreciate it)!
If you find any bugs, have any suggestions, or would just like to share your opinion on the game, please let me know!