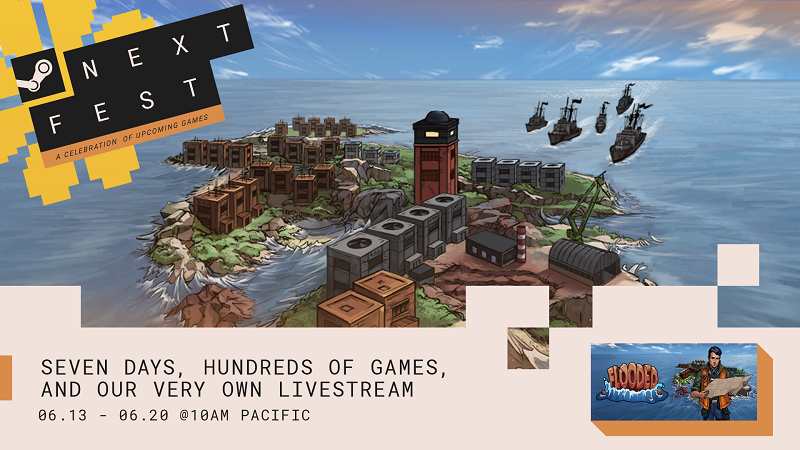 Today (06.13), at 10 am PDT / 1 pm EDT / 6 pm BST, the next edition of Steam Next Fest starts and Flooded will be a part of that event! I have prepared some treats, so I am sure you won't be bored!
First and foremost - the demo!
That's right, throughout the Steam Next Fest, you will be able to check out the demo version of Flooded, in which you can try your hand at 2 levels of the game. I guarantee this can be challenging - operating under time pressure is not that simple!
This is the first time I am publicly sharing the build, so your feedback will be extremely helpful. Let me know if you have any questions, suggestions, or encountered problems with the game. I have created relevant threads on the forum for you to discuss:
Second - live broadcasts!
What would Steam Next Fest be if I couldn't introduce the game to you?! During the event, I will be doing two live streams - the first one on Tuesday, and the second one a few days later!

If you don't have time on June 14 at 10 am PDT, then… No problem!
I will loop a pre-recorded gameplay video with commentary on the Steam page for the duration of the Festival
Have fun!
Support and follow:
📍 Facebook
📍 Twitter