Greetings and salutations!
To start with, as the title says: I have a release date for the demo! Specifically: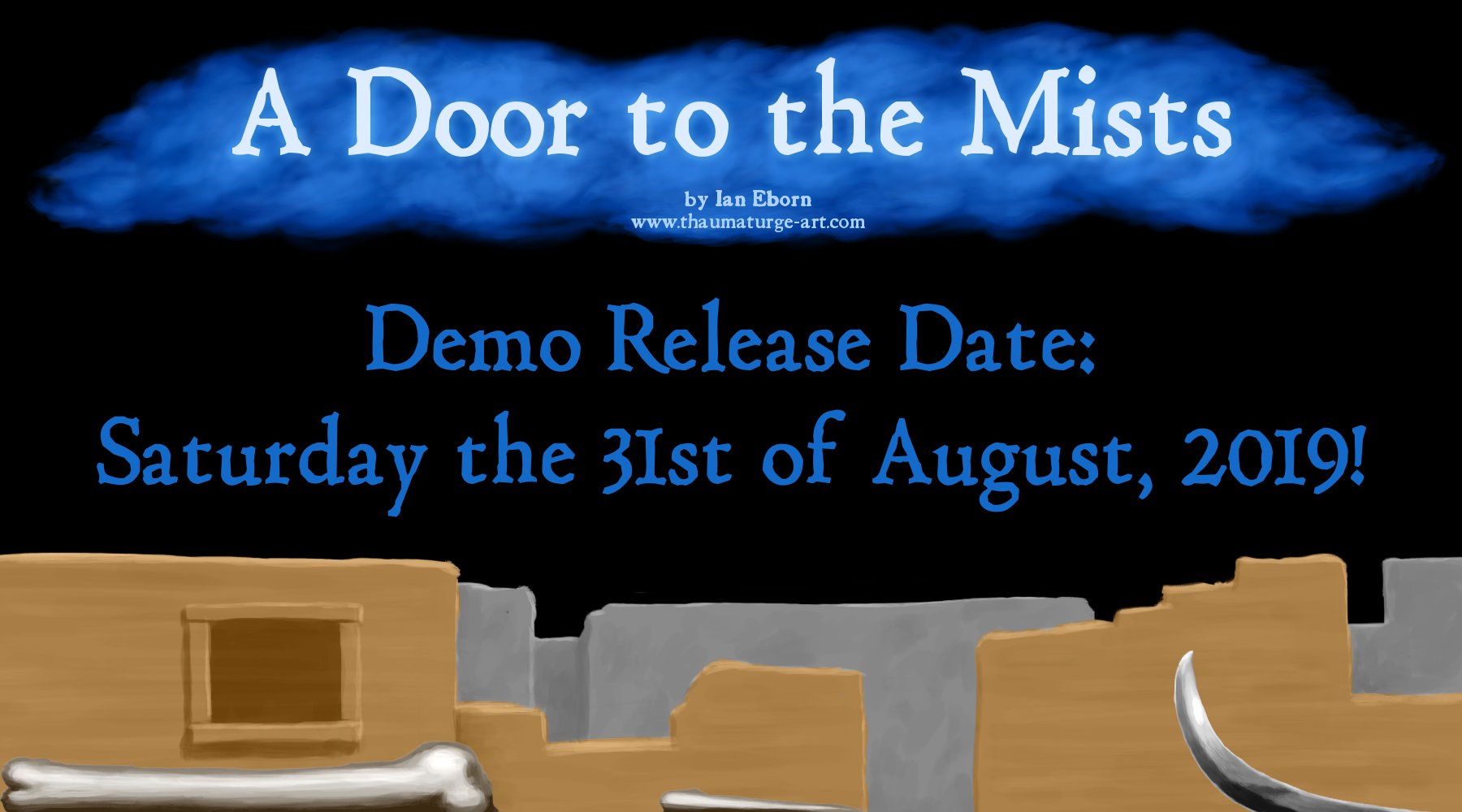 I currently intend to upload the demo to my IndieDB page.
The exact time hasn't yet been determined--I may announce that via Twitter in the coming week--but is likely to be in the afternoon or early evening, GMT/UTC.
As to more detail on my release plans for this week, and the things that were done in the week just past:
To start with, my plans for this week: On each day this week leading up to Saturday, I intend to release a new piece of promotional material. On Monday (i.e. today), Tuesday, Thursday, and Friday, I intend that this be one of the new trailers. On Wednesday I intend to take a break from those, instead releasing a few wallpapers.

The first of those trailer-videos, a "mood trailer", is already available to be seen:
I'll confess that I do have some anxiety about releasing this week: testing during the week just past did reveal some bugs that I want to fix this week. However, there aren't many (that I'm aware of!), so I'm reasonably confident in fixing them within the span of a week.
As to the things done in the week just past, there were a number of bits of work to be done on the game itself: a variety of generally-minor things, whether bug-fixing, tweaking, preparing for the demo (no level-skipping for you! :P), or otherwise.
But the main work of the week just past was once again focussed primarily on promotional stuff:
I finished off, rendered, and uploaded the new trailers; I resized icons; I prepared wallpapers (with help from Twitter regarding their resolution); I updated some of the pages on my personal website--perhaps most notably the "video" entries in my press-kit pages and the "videos" page for A Door to the Mists.
I also reworked my personal logo. I'm rather more happy with the new one--while I won't call it perfect by any means, I think that it's rather an improvement over its predecessor. Here's a comparison of the two side-by-side: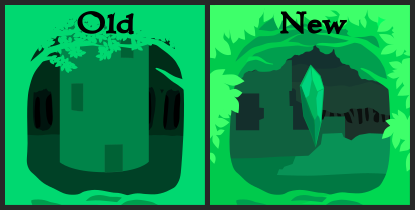 And as before, work on my "Wandering Visual Novel" side-project continued slowly; bit by bit the character editor is coming along, I think. ^_^
That then is all for this week--stay well, thank you for reading--and I hope that you enjoy the demo when it's released! :D