This past Tuesday, Last Limb Games presented at the NYC Games Forum.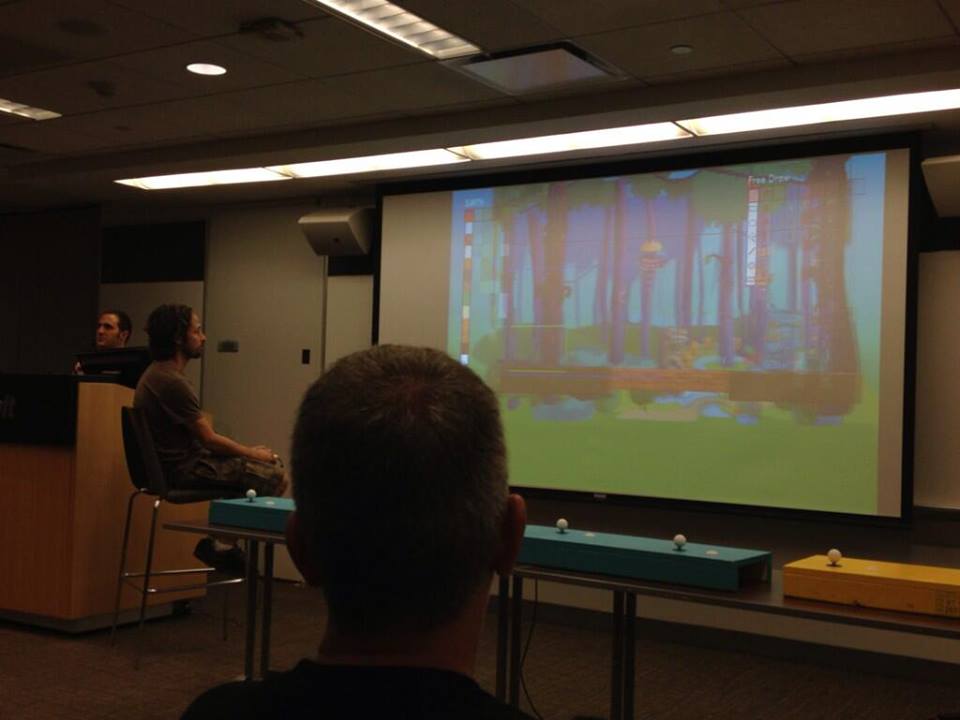 This is an event that has been well to the team in the past, in March Organic Panic won Game of the Month.The purpose behind this demo was to highlight the game's level editor. It is the same editor used by the game's developers to make the more than 100 levels planned for inclusion in the release later this year.
In hopes of inspiring some positive PR, the Last Limb Games team also built a level honoring their crowd sourcing website of choice Kickstarter.comIf these videos have wet your appetite make sure to come out to our first public game play session. There will be free pizza as well as an opportunity for the public to play the game and with level editor. For complete details, see our Facebook event.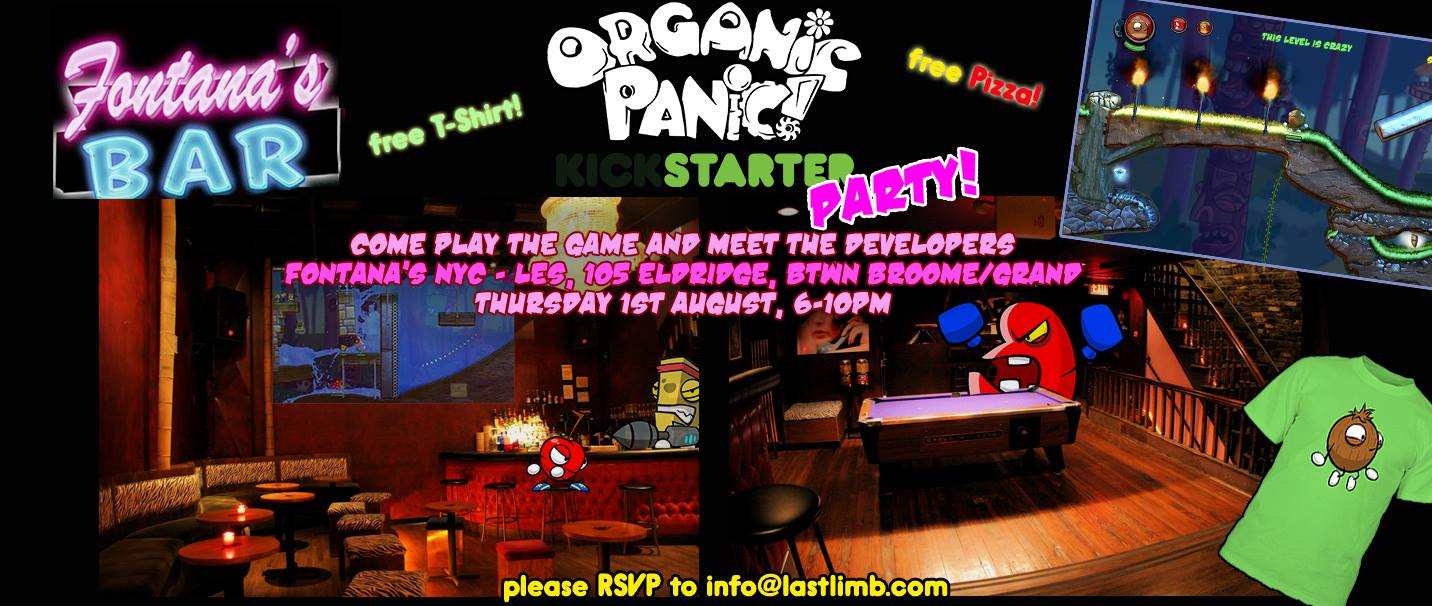 If you can't make it to NYC Make sure to up vote our Steam Greenlight campaign (which just launched today) and pledge to our Kickstarter.com Learn more about our development process by checking out our dev blog or becoming a fan on Facebook.