The game's demo is finally nearing completion. I have spent the last two months, on and off, working on finishing coloring our second combatant, Escudo. I'm kind of embarrassed to say that it took me the whole two months to color the sprites, only to find out I could've finished them earlier. I commissioned both sprites for Enro and Escudo but I can only afford an outline of each character. The task of coloring them is on me and since I received around 30 huge images, about 5000 x 5000 pixels on average, it takes a huge amount of time to color... unless I shrink it, which is what I was going to have to do by the end. So instead on continuing to color the raw image, I shrunk whatever I had yet to color and, what do you know, coloring ended one week afterwards. Well, live and learn.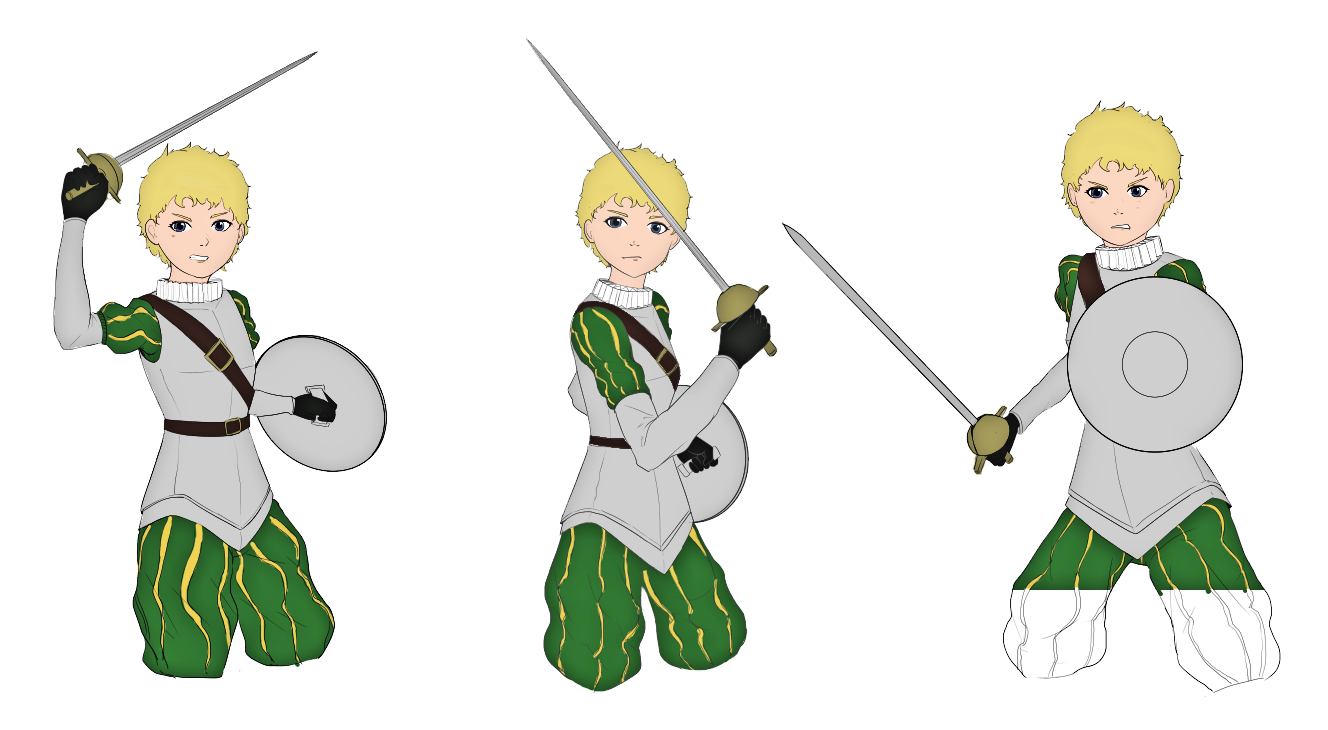 Yet another shortcut: Since the game's resolution cuts off the legs, I eventually only colored half her pants.

This demo was called an event demo because it was meant to be showcased at events, but that will now have to change as there won't be any events in the near future for Child Arms. The demo is no longer going to be called that because we are going to eventually overhaul the game. The demo, even at this state, has already revealed many things that need improvement and once we receive player feedback, perhaps more so. So the purpose of this demo has now changed to just testing out the current system that has been planned before we proceed with a better version of the game's mechanics.
But the demo is only half of the improvements needed. The characters will also go through a change as time goes on. After receiving these sprites and implementing them into the game, I realized there is far more work to be done. Writing out their ideas is one thing but once they were implemented, you realize just how different they work from what you wrote down. So don't get too attached to these characters as they are, as they will also change in the near future.
That is all I have to say for now. We are concentrating on getting the demo finished so we can proceed to plan out the next system and restructure the characters. I will post sporadic updates on this project on my FaceBook so if you wish to get small updates on the games progress, you can follow the game there.

Toolkitz - Home