Demo delayed, more features to come...
2-5-2016

Hi there!
I've talked about the demo last week (and the week before last week), and I was going to work on polishing the demo, in order for it's release somewhere around this or next week. I've decided to post-pone the release however, in favour of more awesome features!
What's going to change?
I've explained previously that I was going to add a lot of scenario's, some tutorials and that was it. I've been debating this for quite a bit now, since it's really strange to not include the most game-changing feature: The management aspect.
Because of that, I'm going to include the sandbox mode for "world mode". This allows you to place down houses, mines, etc. just like you would do in a normal game, except for that some of the features will be locked in the demo.
Effectively, there'll be more stuff in the demo!
What will remain locked?
There are two things which will remain locked: "Classic mode" and "Multiplayer". Multiplayer is locked for obvious reasons, as well as the fact that I haven't actually implemented any of the multiplayer stuff yet.
The "Classic mode" is the actual play mode, where you have to watch your ore, control your pieces and eventually checkmate the opponent. This used to be a lot like the Sandbox mode, apart from the fact that everything within the sandbox mode is free.
And the last thing, is something which I'm going to change.
Changes to the main game
A lot of things will be changed, and below you can find some interesting screenshots of upcoming features.
First of all, there'll be a new research tree. You'll be able to select a research, and after X amount of predetermined time, you'll have completed the research. This spices up the gameplay a little more, and will allow for more gameplay variety.
I've been working on the research tree for a bit now, and here's how it progressed over time: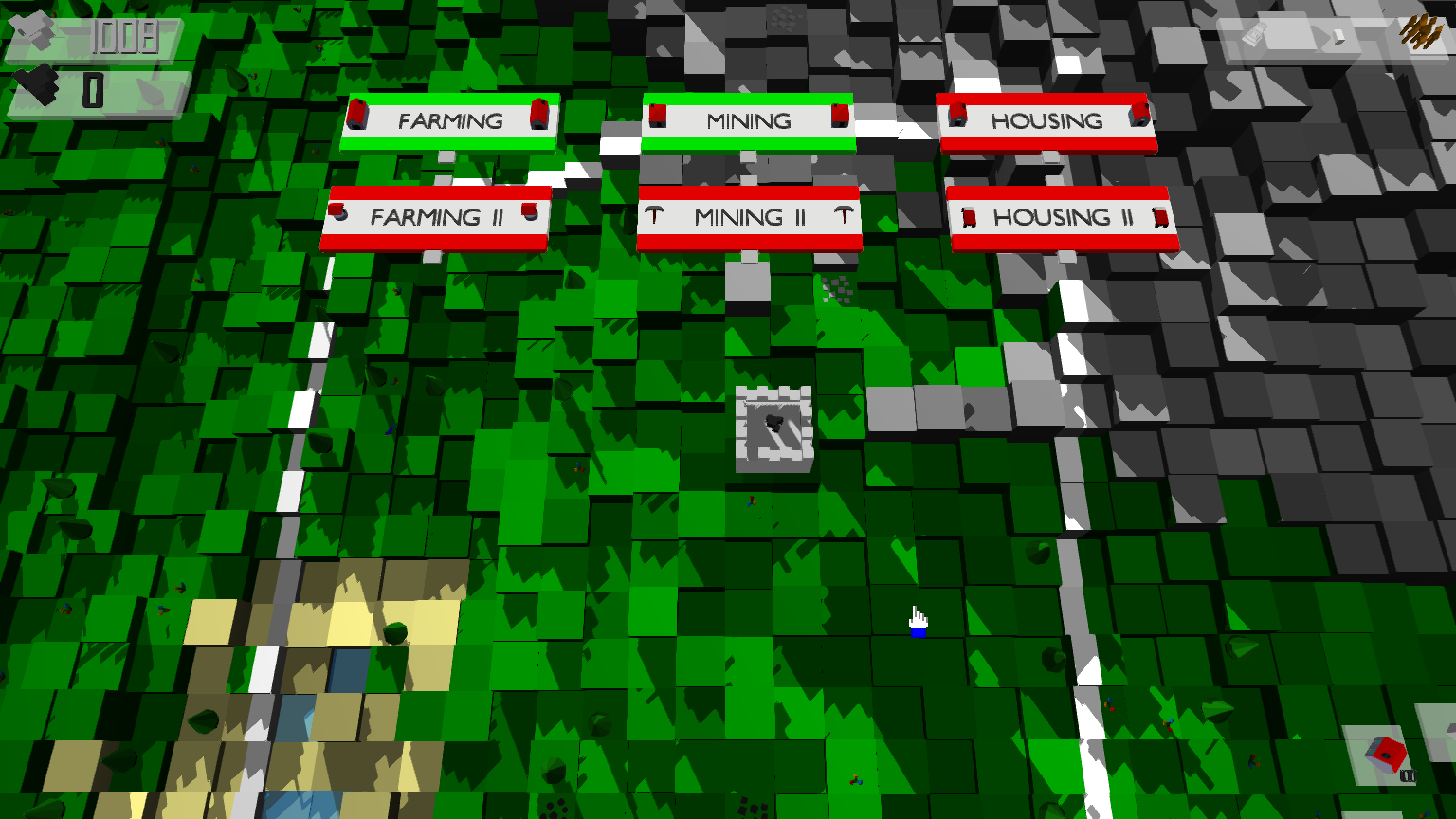 First iteration of the research tree...

Adding the researching selection and animation...

Added the unlocking mechanic...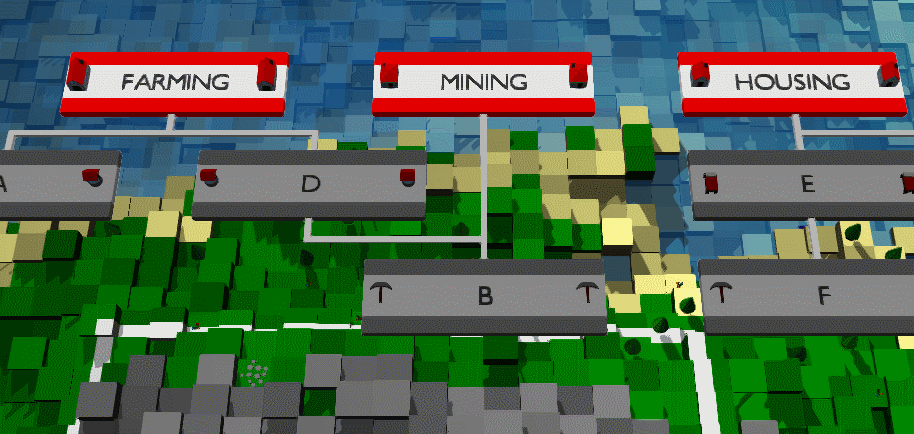 And finally, added a system which allowed for different research branches!
I think it's looking really cool, as is, but there's a little more to be added to it before it can be called "finished". I'll be working on improving it over time, and then I'll start filling in the actual researches.
---
Another thing which I've added is "fatigue". Pieces will now get tired of basic actions, such as walking, attacking, working, etc. The pieces will then have to rest inside of a house, in order for them to continue doing what they were supposed to be doing.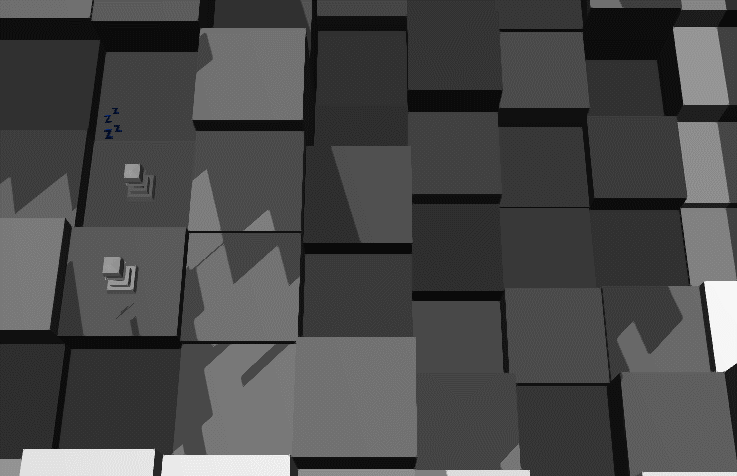 You can see how pieces with higher fatigue move a lot slower than pieces who don't. This is one of the drawbacks of being tired, and it's really important to manage the fatigue of each piece!
---
Because of the research tree, I didn't see any more reason to keep the furniture building (preview below). This feature has now been disabled, and will be removed in the near future. All the tasks it fulfilled will be replaced by new buildings and researches.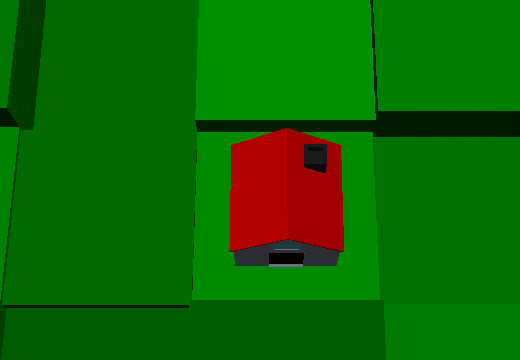 RIP furniture building...
---
A lot of other things will probably change due to the research tree later on, but I'm currently unaware of any required changes. I'll see what the future brings...
Conclusion
In summary, the demo will be postponed, but there'll be lots of changes to the main game in return. I really want the demo to be of good quality, and therefor, you guys have to wait just a little longer before I'm going to release it.
Stay hyped all; It'll be there anytime soon!
Have a great day and catch y'all later!