Version 0.4 is now available to play at the official site.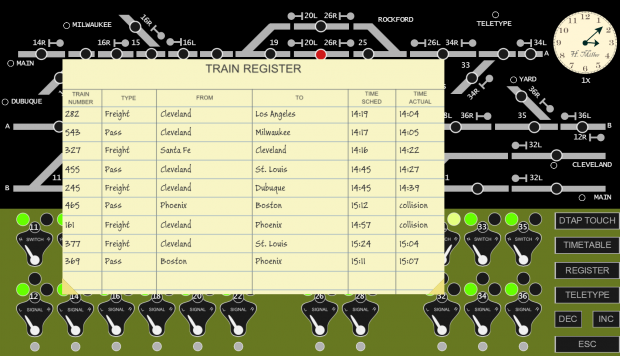 Release Notes:
Train Register available. Logs all trains you handle automatically.
Dispatcher stats. Accessible via the in-game menu.
Access teletypes by also pressing the "Y" key.
You are now prompted for confirmation when clicking the Quit button.
Fixed bug that was not showing most recent teletype first.
Fixed teletype sound bug.
Fixed bug that was not preventing track switch from being thrown when occupied.
Fixed bug that was not resetting all variables when restarting a session.