Greetings gamers. thank you for your patience. finally SSS Demo 2 is came out.
it changed a lot. let me explain.
- New playable characters
Amy's friend. Betty and Cecily are playable. their ability is :

Betty: Free aerial movement, Time-driven ammo



Cecily: Unbreakable shield, Charged shot


- Enemy's new move
Blue giant lizard now can fire missiles, and do melee.
Grunts U-turns to player in hard mode, also Elite Grunt appears randomly.
and many moves added.
- Levels and Background arts changed completely
Bg perspective got better. and had variety.
The levels are designed to raise personality of each character.
- Gameplay improvements and optimizations
Amy's melee was deleted because it's not necessary. spinshot became easier to use, and stronger.
also her y-axis movement became more speedy.
Quality options added. works well even with low-end computers.
- 'How are you going to do next update?'
Shooting Star Seven Demo 1 was released in 2011. today it's 2016. of course you'll think next version will be released in 2021.
I will not let that happen. to focus on SSS. I quitted my job.
As I promised to you, SSS Full version will be provided free. but my money isn't enough to fulfill extended game plan.
so I'll concentrate on core game contents first, then make 'Deluxe version' to make extended SSS. it will be offered about 10 USD.
please understand - it's not monetizing free version, it will be like selling DVD supplement.
- Free version
Story Chapter 7 + 1 (Hard mode have different ending)
New OS support like Windows 8, 10
Various input supports (currently supports legacy pads and XBOX 360 pad)
Android port (No AD)
SD resolution (640 * 480)
- Deluxe version
qHD resolution (960 * 540)
Sprites, backgrounds, effects retouching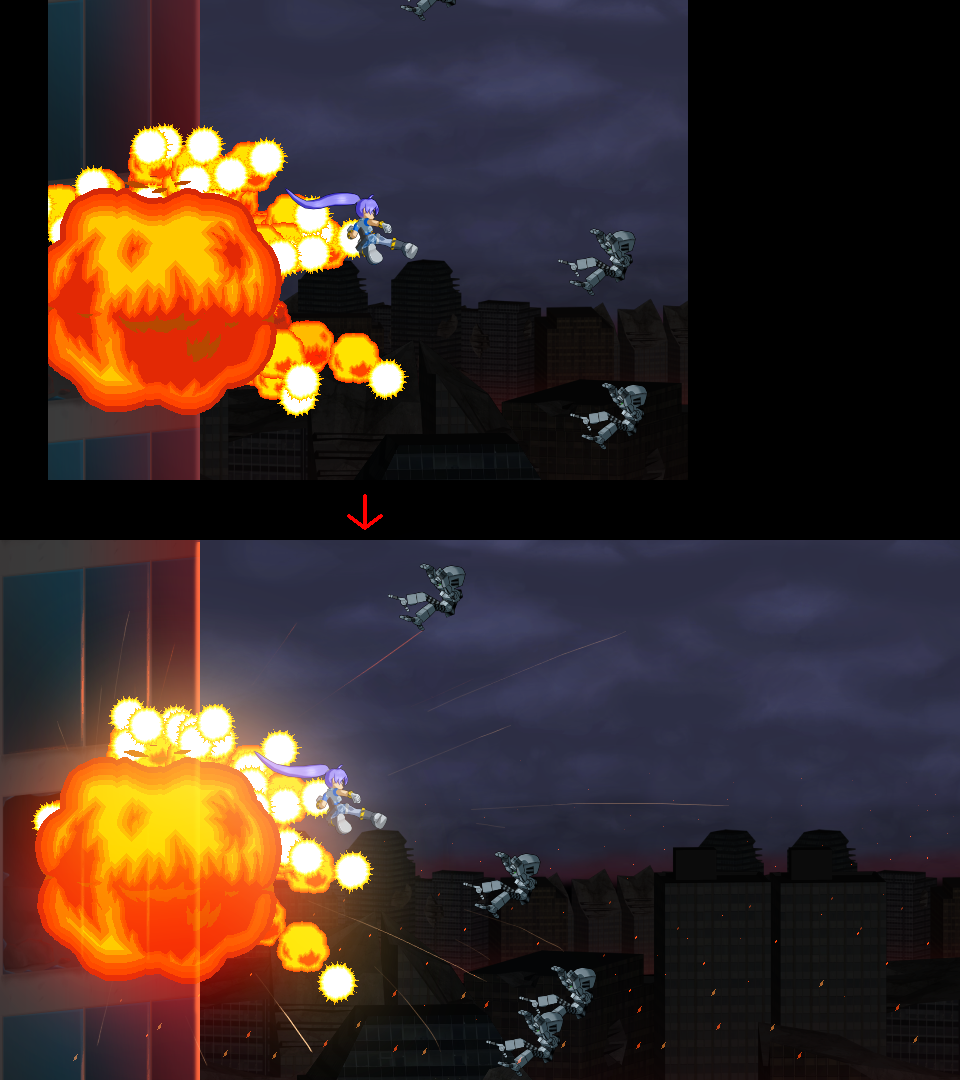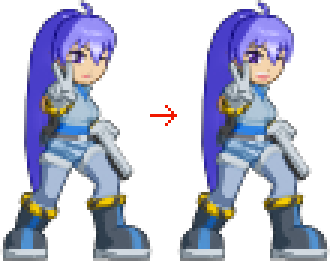 Local co-op, mini games (depending on revenue)
'Deluxe mode' a story mode without character switch (depending on revenue)
Internet co-op (depending on revenue)
Linux port (Ubuntu) (depending on revenue)
Apple devices port (Mac, iPhone) (depending on revenue)
- 'Okay. will Free version stay free after Deluxe version release?'

OF COURSE!!!
Yes it will. the free version will take OS update and bugfixes. I will never delete Free version for Deluxe's revenue. because I had promise. maybe there will be people who don't like Deluxe itself. but it's needed to survive. please understand money is fundamental to game development.
thank you for reading. enjoy your game.