Hello everyone!!!
Since you should already know the theme (from last weeks devlog), we will not be bothering you with history of Portugal so soon. Instead, we will give you eye candy to hopefully help you endure these hard times we are living in.


Modeling and UVs ::
First of all: Since we already have a basic blockout for a few scenes, we started modeling our prototype (that you will be able to try soon). To make the building modeling faster, we decided to make modules that together create houses (so no house is equal to the other).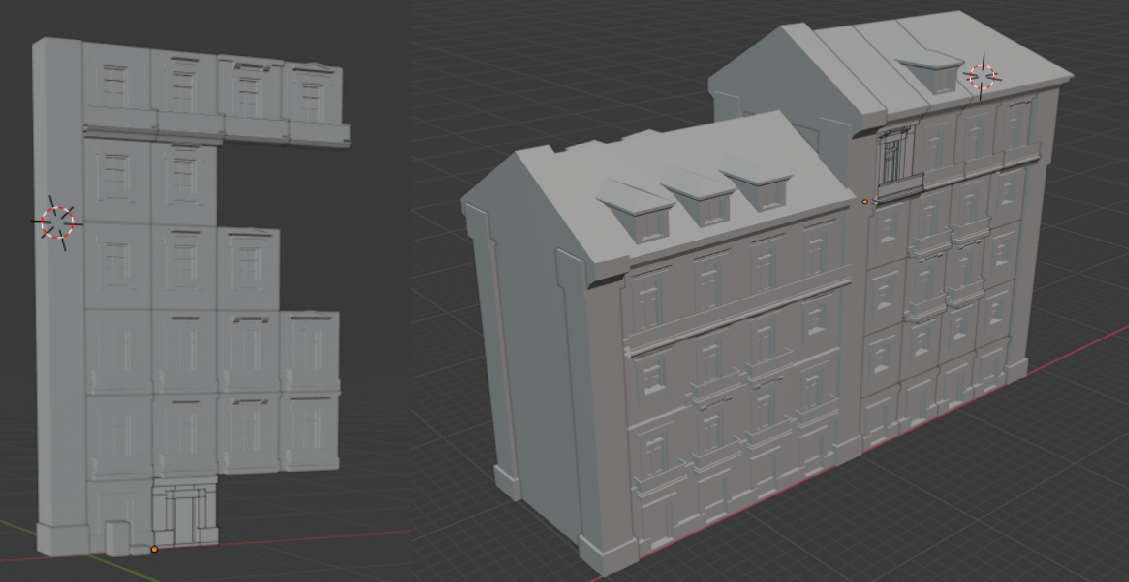 1. Tiles (Left) and with those tiles we made a fiew buidings just to make sure they looked good together.
After that, the hard part! UV editing and painting the buildings. The UVs were fairly simple but we needed to organize them in order to use only 1 texture to apply to multiple like shown bellow:

2. Uvs and texture (left). We can apply that same texture to many different tiles since the UVs fit on the color spaces. On the right, there are 2 tiles with the same texture.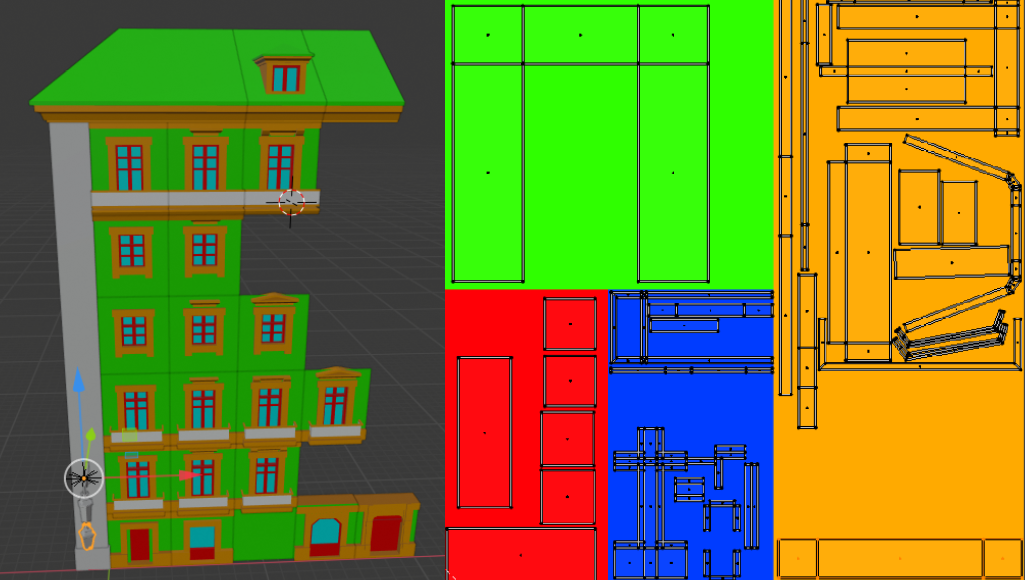 3. These are our current tiles fitted into the UVs. Not the best colors tho...
Before we jump onto Unreal Engine, we would also like to talk about ohter assets. Before we started developing tiles, we made 2 buildings to have a feel for the art style. We were suposed to show this last week but that devlog was dedicated to other things (go read it if you haven't).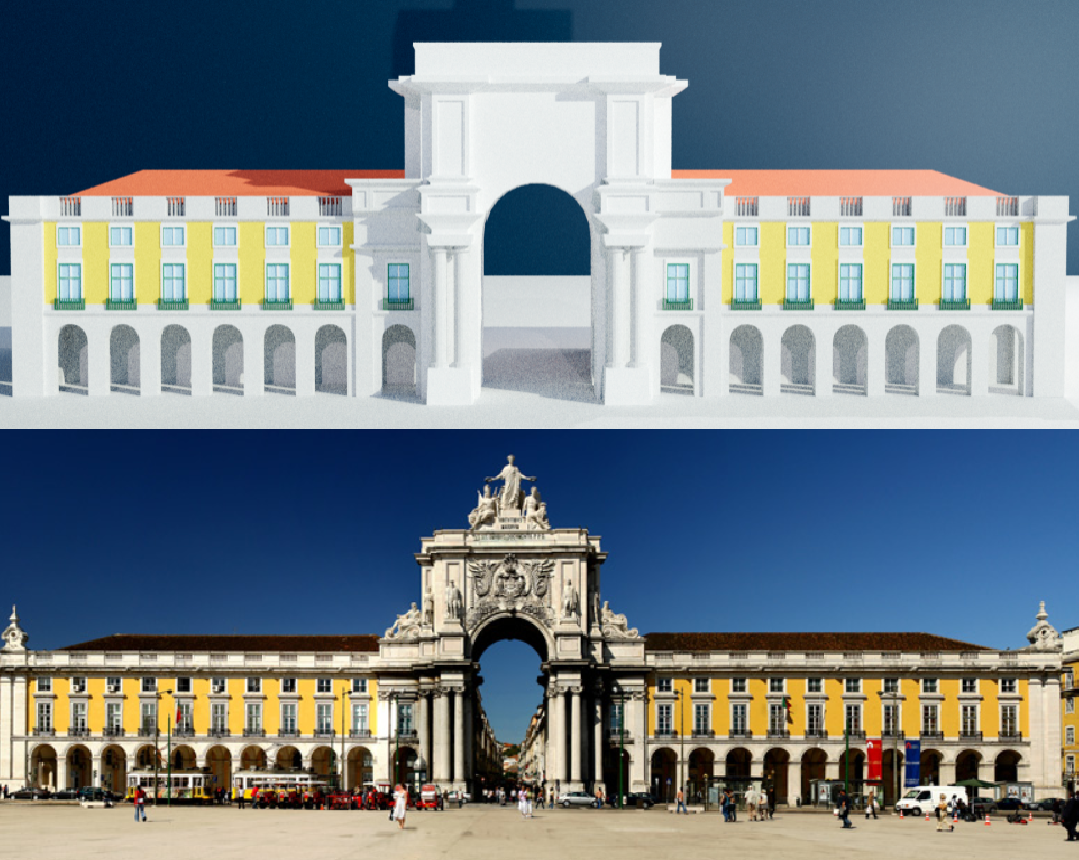 4. Praça do Comércio. As you can see, it is still really basic but we intend to change it a little in the future to be more fiting into our art style.
We also made trash. Lots of trash!
5/6/7. Loads of trash! These assets will be added later on the scene


Unreal Engine ::
Now, onto Unreal Engine we go!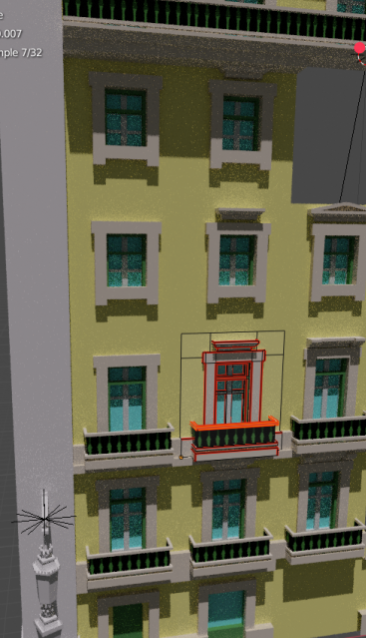 8. (Note that this is still blender but the colors looked even worse in unreal editor)
Colors are looking really bad. Not to worry. We adjusted them a little bit and now they look like this: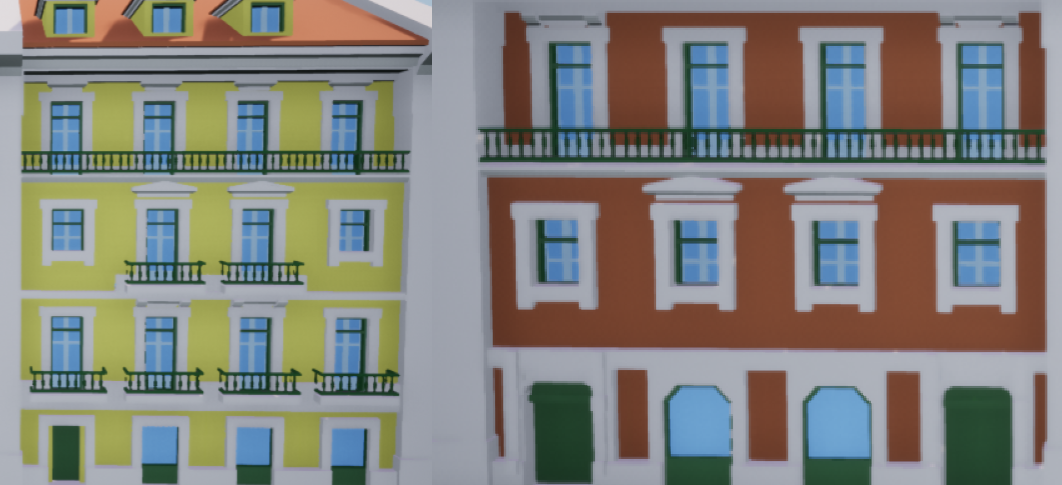 9. Cool colors!
And finally! we made a few buildings with the tiles. This is just a little bit of the second scene. Hopefully we can show it the fully built scene next week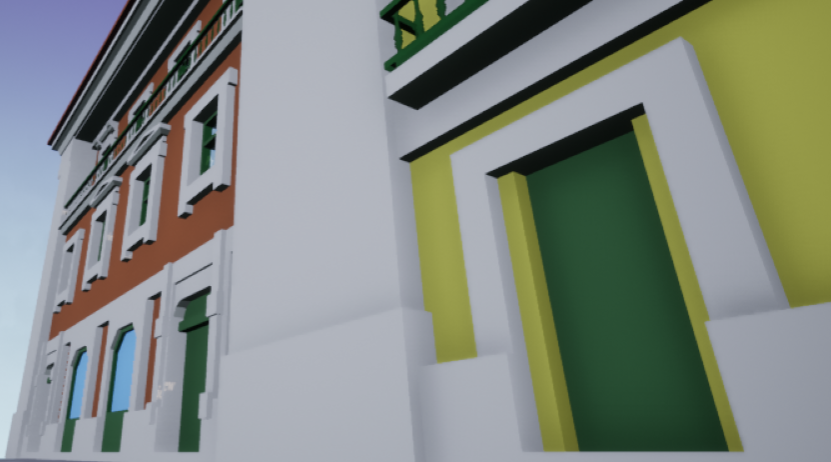 10/11/12. Buildings in unreal Engine 4
The other assets are still being worked on therefore we will not show them this week.
Finally here is a GIF from the developement team while working on collisions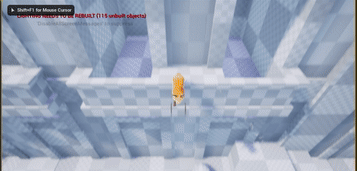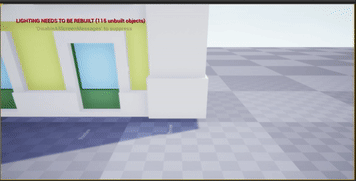 Final Statements ::
And that is all for this week!! Hope you enjoyed it as much we liked making it. The team is working really hard to put out good content! WE are still working on the puzzles, mechanics and NPC interactions but maybe next week, we will also show a little bit of that.
If you reached the end, thank you for reading. Stay tuned for upcoming devlogs because we will be releasing a testing version later on the month. Make sure to follow our other social media for more on this amazing game!
See you next week.
Social Media ::