Defense Grid 2 is one of the tower defense genre's classic entries, and now it's getting a virtual reality makeover. Defense Grid 2: Enhanced VR Edition has been announced for the Oculus Rift. According to developer Hidden Path Entertainment:
"New intuitive user controls and displays designed from the ground up for VR make game actions faster, easier, and highly accessible. Players have a physical sense of the action around them. You can lean in and look all around your base in the VR edition and even view the action up close near the aliens and towers."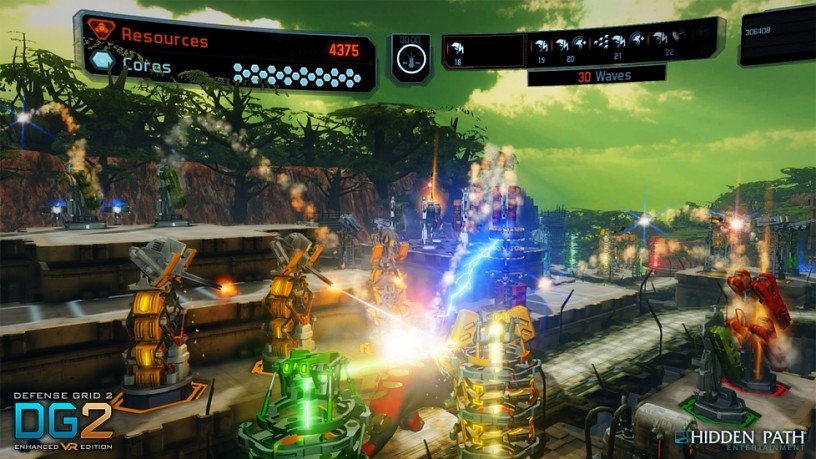 The ability to lean in and see things up close has allowed Hidden Path to add a number of secrets and easter eggs for those willing to go searching for them. Additionally, the game includes the first story expansion, featuring five new levels.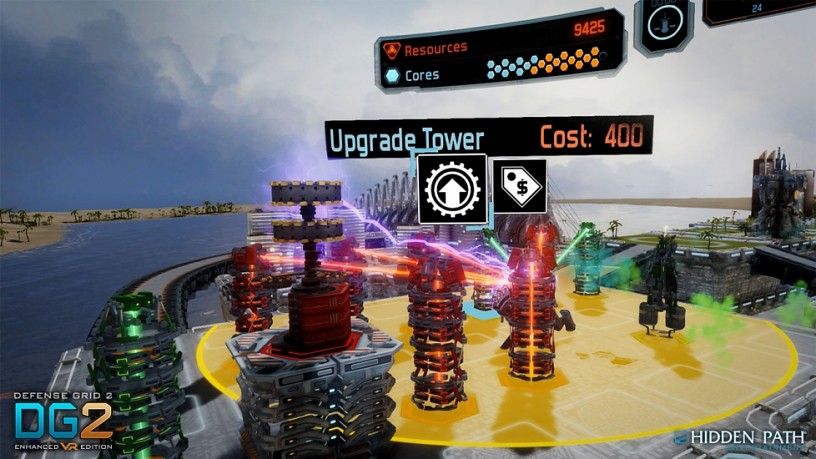 The full feature list is as follows:
26 missions including 5 exclusive new missions
14+ hour Campaign Story mode
7 additional Challenge modes across missions
4 difficulty levels of play
Over 40 tower upgrade items with 5 levels of strength
Online Global and Friends Leaderboards for every mission and mode
Over 60 online Achievements
Xbox Gamepad and Oculus Remote support
Supports English, French, German, Spanish, and Korean
Full cast voice acting for each language
Defense Grid 2: Enhanced VR Edition is being published by Oculus Studios, and will be available for the Oculus Rift when it launches on March 28.