Defense + building gameplay:
In Extinction Protocol, you will have a variety of components (containers) available. You'll need to put the components in a certain order (for example 2 blocks vertically) to be able to build the final product. You can learn which combination produces what result from blueprints (recipes), that you will acquire over the course of the game.
In the video example above you can see that:
two "core" components horizontally create a blockade (wall)
one "core" component on the bottom and a ballistic weapon module on top create a ballistic attack tower
This is our prototype blueprint screen: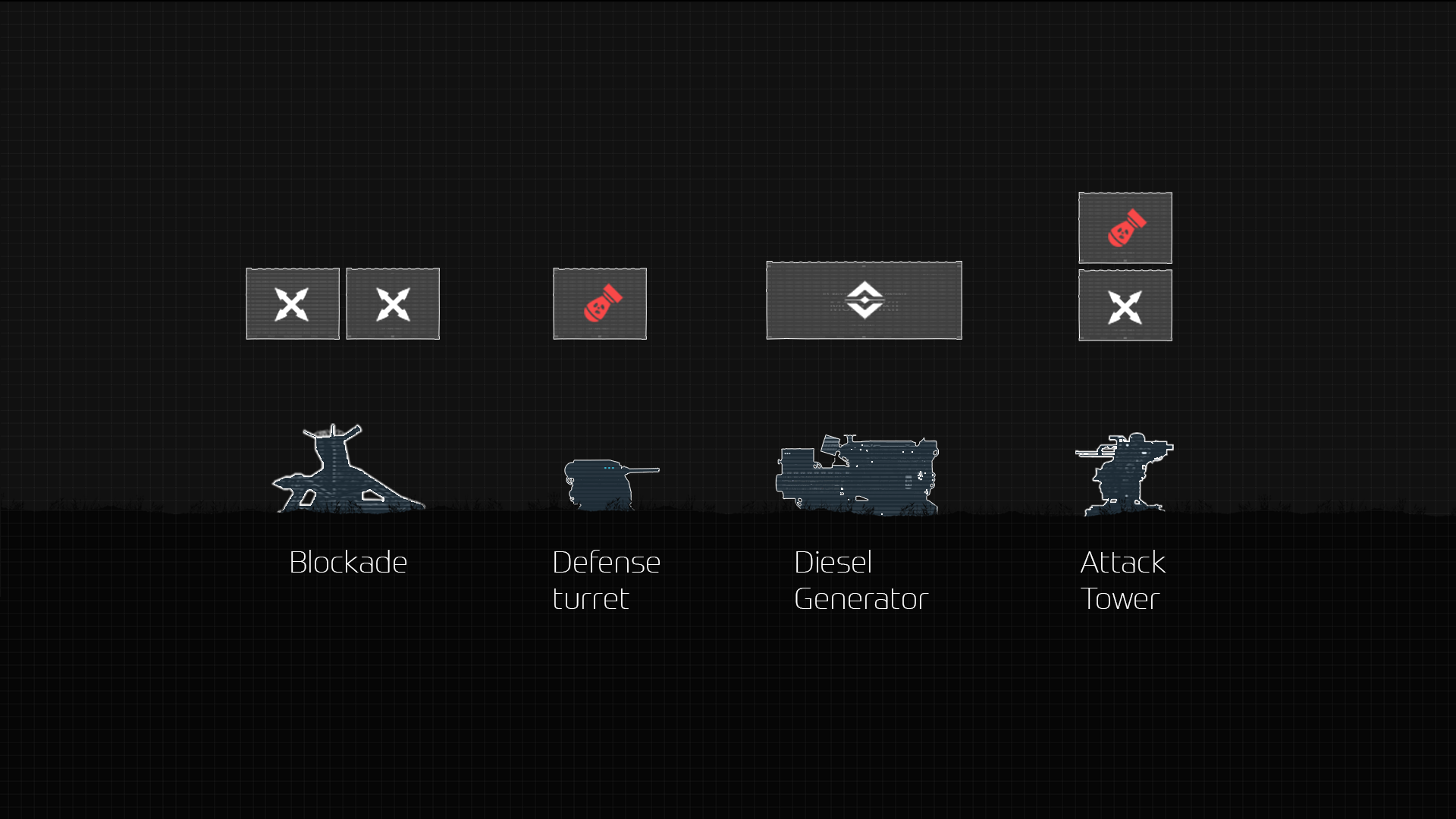 For more info about the game visit our Kickstarter page or check out the previous article.