Our new level
We are working hard to provide Deepvoid it's first level. Set up in a refinery, in space, it's a large CTF level with a lot of routes. Currently, we have a complete mock-up of the level, playable online, and a concept art. Check it out :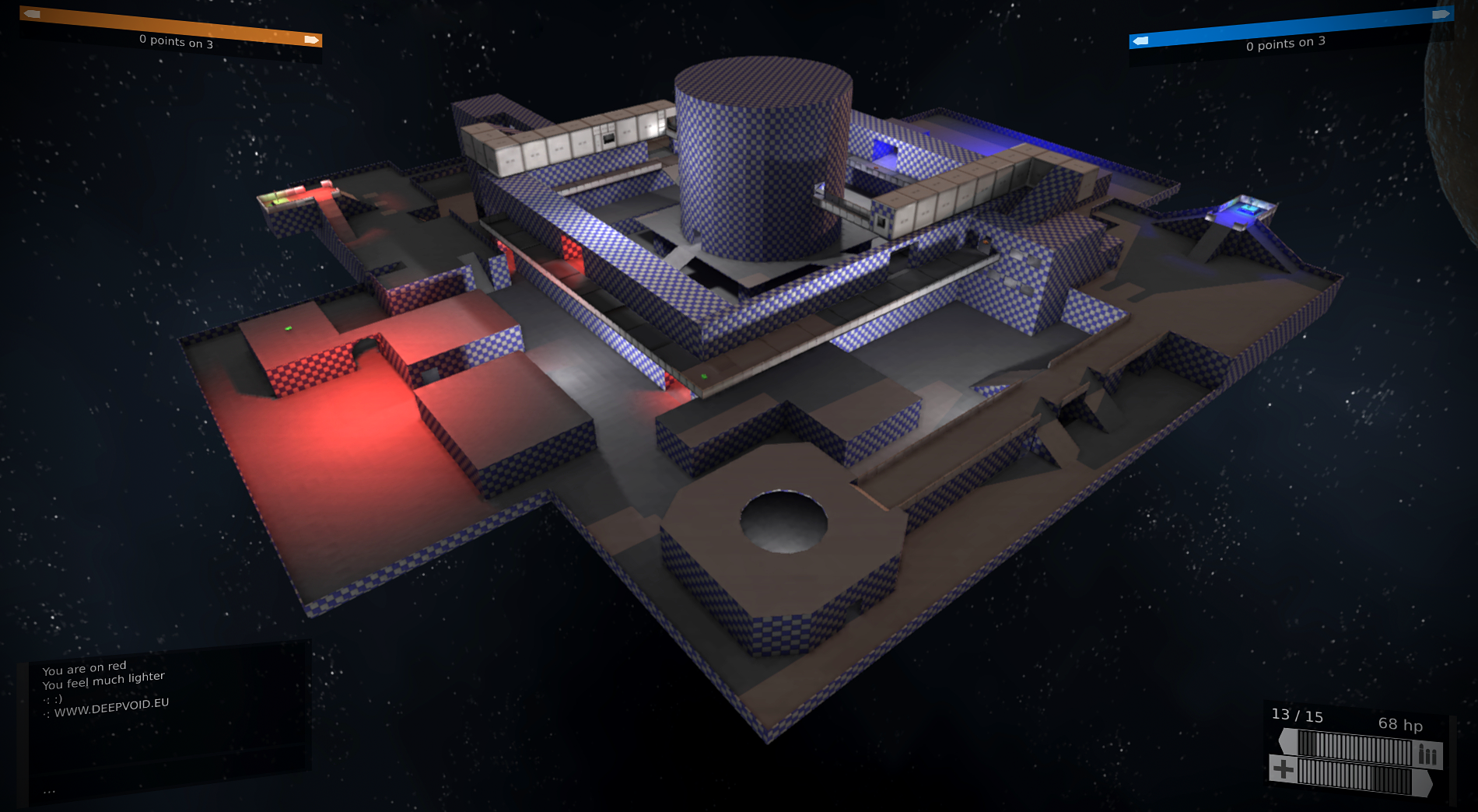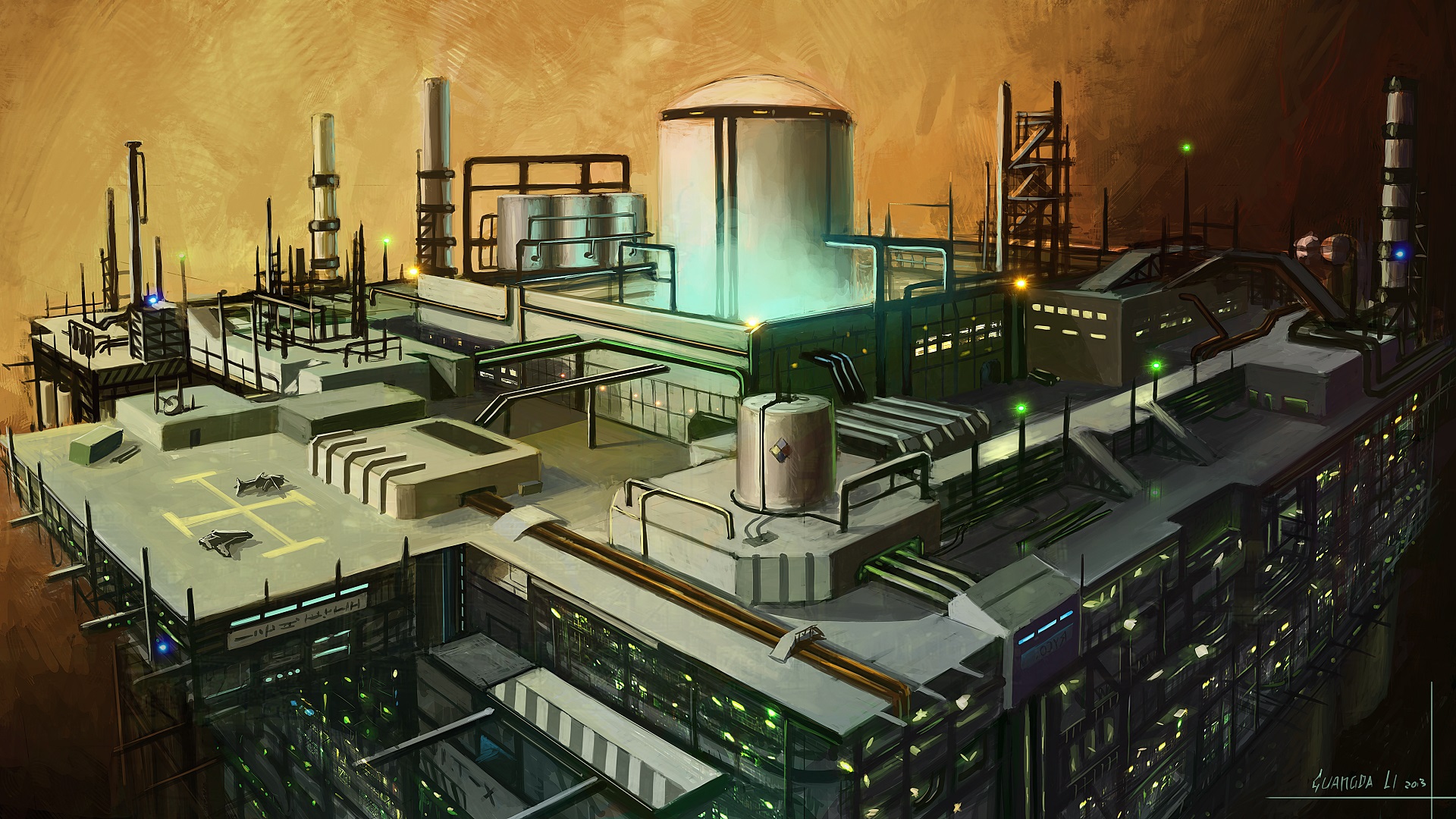 Testing the level
A few hours ago, we had all the team and others players try out this level. We now have a more information regarding level design, game balance, new bugs that we thought we could get !
We are extracting data from log files as well as directly asking the players what they think, so that we can make this level a great one.
Open-source work
We are releasing more and more code under open-source licences. We published a page on our website so that we can list these programs : Deepvoid.eu
Don't hesitate to use our work for your game or ask support.
One of these programs is a simple Python script that shows on a 2D picture the events that our game server prints in its log file. The result is extemely helpful, letting us know what is going on in the game.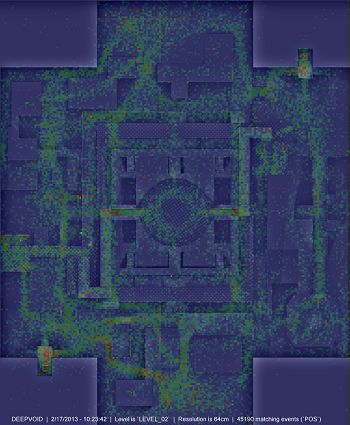 Still the same level, with the player paths