Art & Technology preview
After hours of hard work, we now can provide you with a real-time preview of what we are up to.Hit the 1080p setting and enjoy !
Game progress : weapons & addons
We have five weapons and twice as much add-ons that you can put on any weapon. Each weapon can be enhanced with up to three add-ons : suppressor, red-dot sight, laser pointer ? Your choice !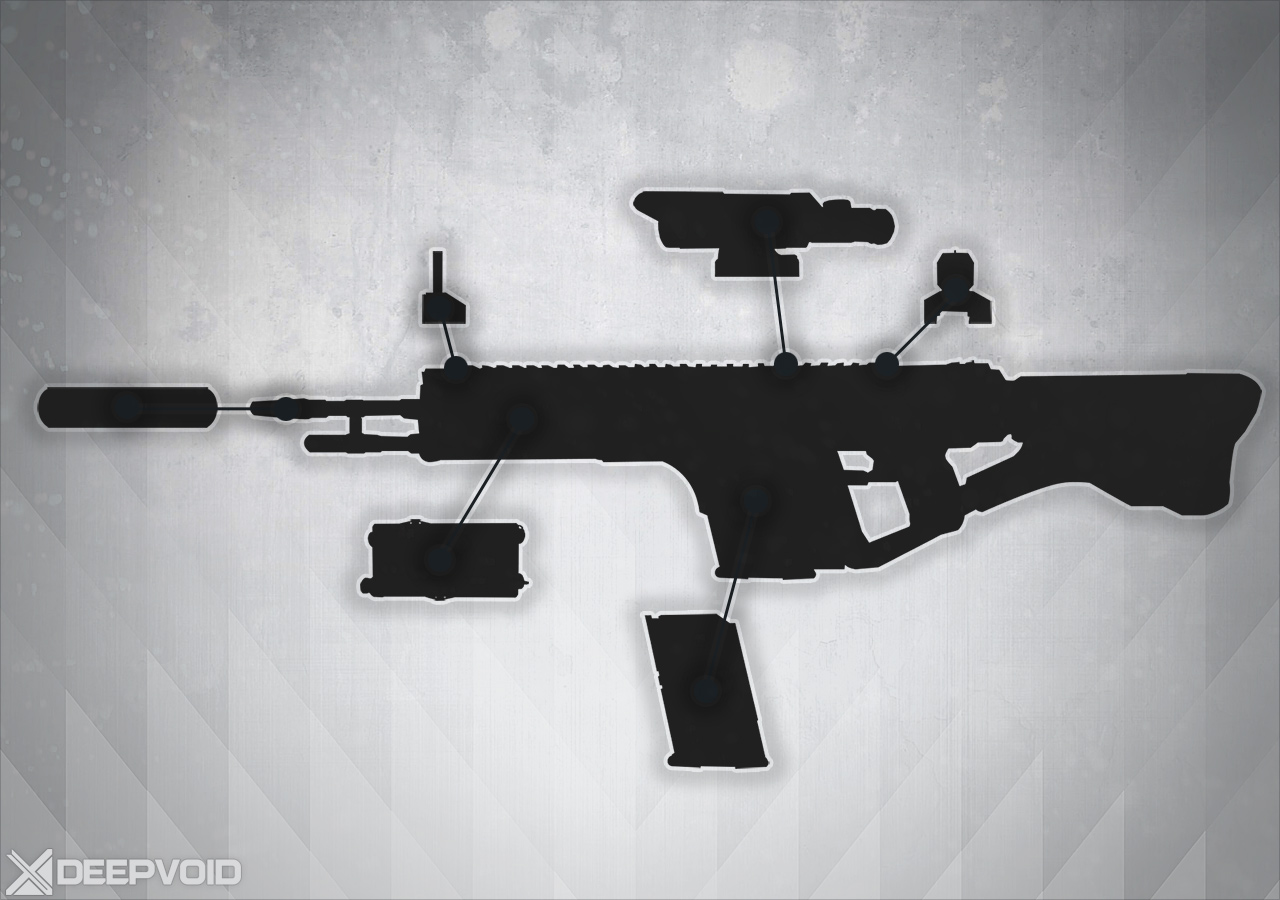 DeepVoid also features a new Capture-the-Flag game mode, as well as Team-Deathmatch.
We are working hard on a new large and open level, using the art assets demonstrated in our last video, for this new game mode.
In the upcoming weeks, we will start private testing. DeepVoid will be released in 2013.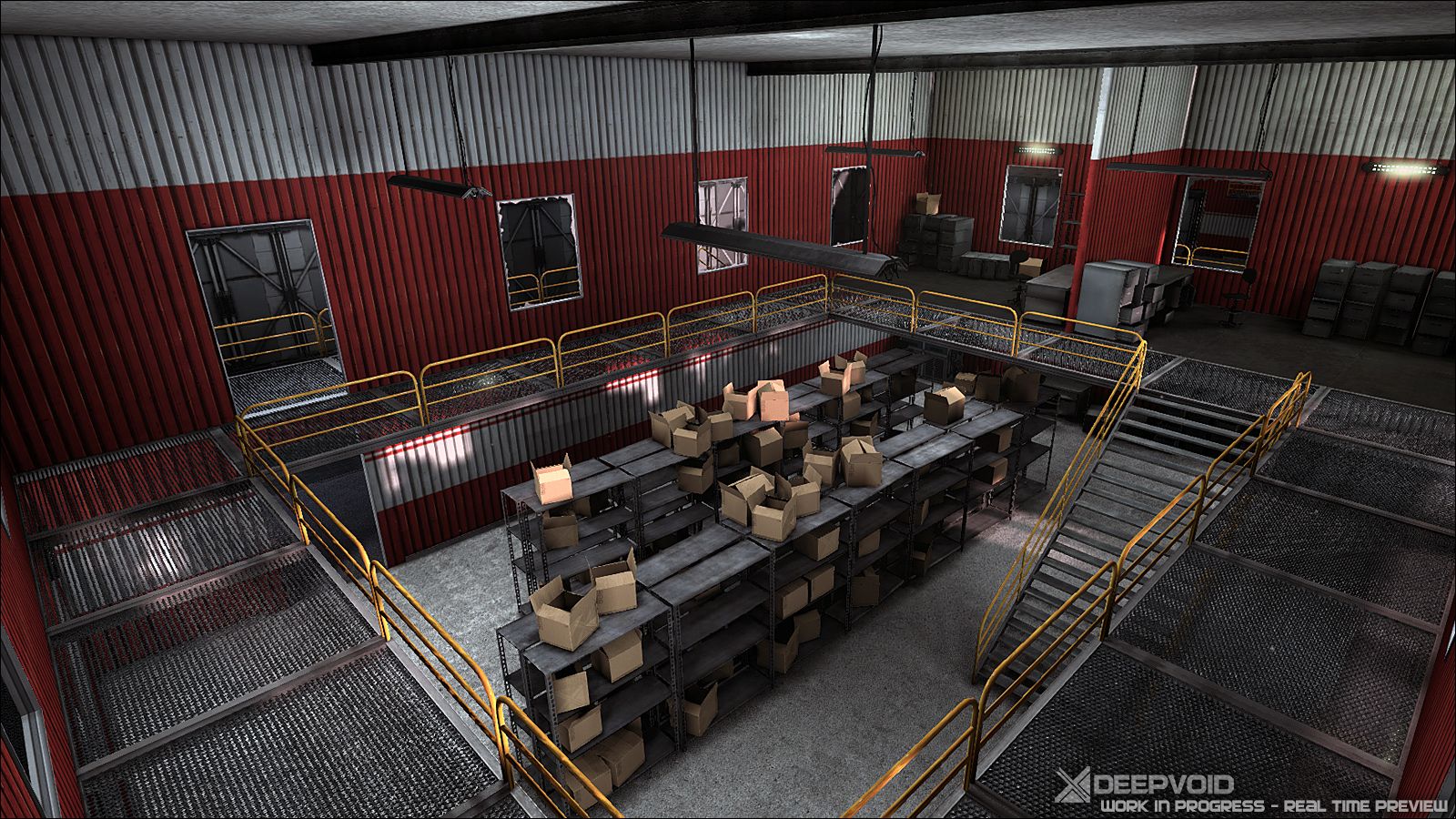 About DeepVoid
DeepVoid is a free FPS built on the Unreal Engine. It will provide fast multiplayer gameplay in beautiful high-tech environments, with player ranking, dedicated servers. Most of the gameplay code is to be released as open-source, making mods possible ! You can already find us on GitHub.
We are looking for a concept artist and a FX/Lighting artist, experienced with UDK.