If you haven't yet signed up to our new newsletter, make sure you do so by heading over HERE.
Newsletter
Well Met, Citizen of Caerus!
Welcome to this, our first monthly newsletter! We have a lot to cover, so this may be a sizable issue, but hopefully you all find it useful and informative!
First of all, everyone on the Forsaken Studios team hope you all have a fantastic Christmas holiday (or whatever equivalent celebration you hold), and wish you all the very best for a fantastic, fortunate and healthy 2013!
(Read the rest here: December Newsletter )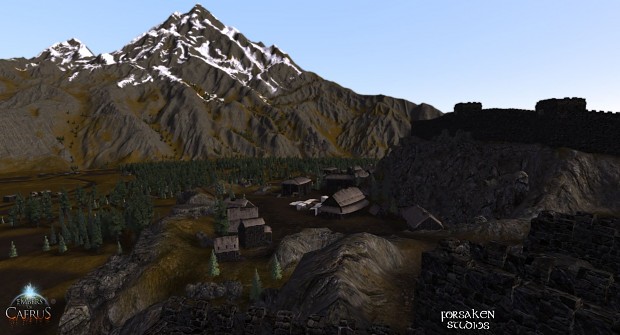 The Thaal Valley
Dev Update
The last six months since our Kickstarter campaign have been nothing short of a rollercoaster ride. From the highs of testing out exciting new middleware options and seeing our world starting to take shape, to the lows of health and personal issues, and challenges relating to middleware integration, it has been a crazy ride. It would be a lie to say we have made as much progress as we would have liked in the last six months, but while it has truly been a trial by fire, we are still as committed as ever to bring the world the greatest open-world medieval life-simulation game it has ever seen!
This is all very fluffy information though, and I am sure you all want to know what this means in terms of the actual progress with the game's development. I will preface this with a reminder that we are still over a year away from our Alpha goal, and much of the development at this stage is merely prototyping systems, working on architectural designs, and laying the game's foundations.
With all that in mind however, things are progressing well, so here's a quick update:
(Read the rest here: Development Update Blog)