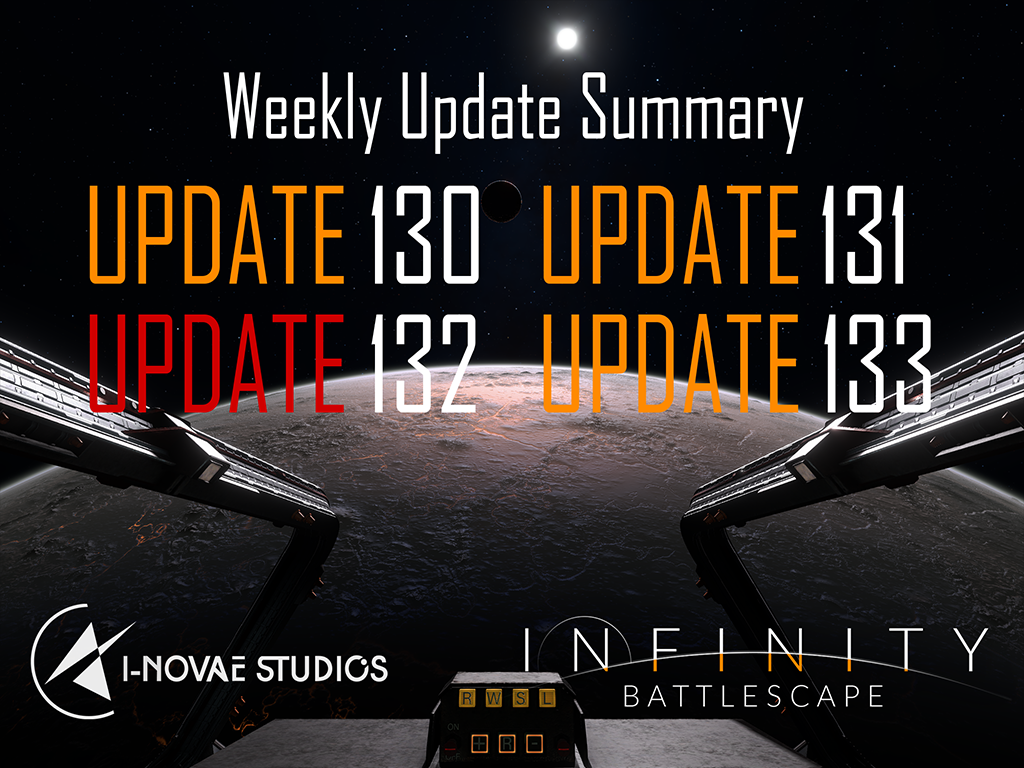 Here's another summary of our weekly updates through December 2018, and up to February of 2019. Links to full articles provided. To keep up to date, follow us on Twitter, Facebook, or check out our community forums. Major milestones will get their own focused articles.
---

Update 130 : Originally posted Dec 18th
Hey everybody, time for another update. Last week we released patch 0.3.5.0 which introduced collision mesh bodies ( instead of bounding boxes ) allowing ships to fly close to the hull of a capital ship. Unfortunately, a bug in ODE ( our physics library ) went undetected and caused floating-point precision issues with large coordinates. This was addressed in a manual hotfix ( 0.3.5.1 ) the next day.
We made a lot of improvements to the game in the past weeks too. We tweaked the gas giant's colors to cyan / blue.... Read the Rest of Weekly Update 130 here on our forums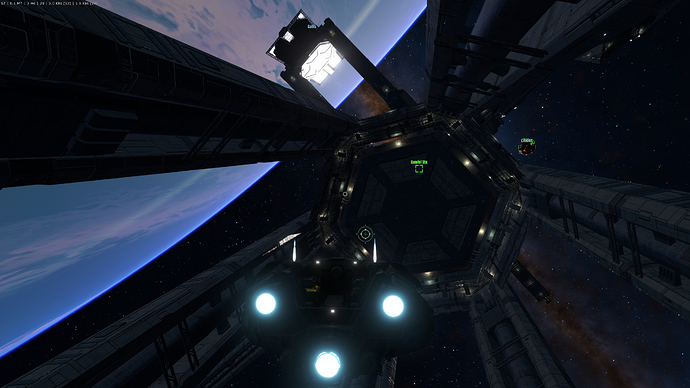 ---

Update 131 : Originally posted Jan 3
Hey everybody ! We're just back from our end-of-year vacation and wish you a happy new year. As you can imagine, development has slowed down in the past 2 weeks, but I started to work on a bunch of experimental changes that were on the to-do list for a while.
AI improvements
The interception algorithm was redesigned. The old algorithm wasn't anticipating well enough where a moving target would lead and lagged behind. The new algorithm takes that into account. You can see the difference in the following picture ( click to zoom in ); the red object is moving from top-right to top-left with a constant velocity, and the green object starting on the bottom right tries to intercept it. As you can see, the new algorithm immediately leads towards the future position of the red object and intercepts it twice as fast as the old algorithm… Read the Rest of Weekly Update 131 here on our forums

---

Update 132 : Originally posted Jan 22nd
Hi everybody ! In this update I would like to come back on the state of the project as well as our plans and schedule for this year.
We've recently announced our permanent beta launch on the 9th of February for Lunar backers or above. For the full details, check this thread on our forums:
Read the Rest of Weekly Update 132 here on our forums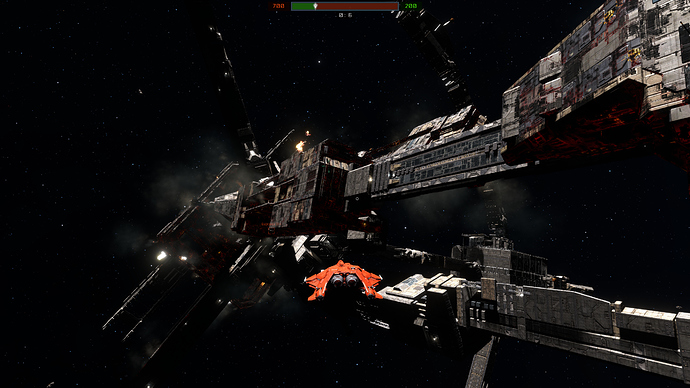 ---

Update 133 : Beta Access Weekend : Originally posted Feb 8th
Hey everybody. This will be a quick, screenshot-intensive update, as we're gearing up for the beta tomorrow and a lot of work remains to be done ! But we're happy to show you the results of our first textured ship, the cruiser. Keep in mind it's a work in progress, we're still tweaking the materials, adding decals and more effects.... Read the Rest of Weekly Update 133 here on our forums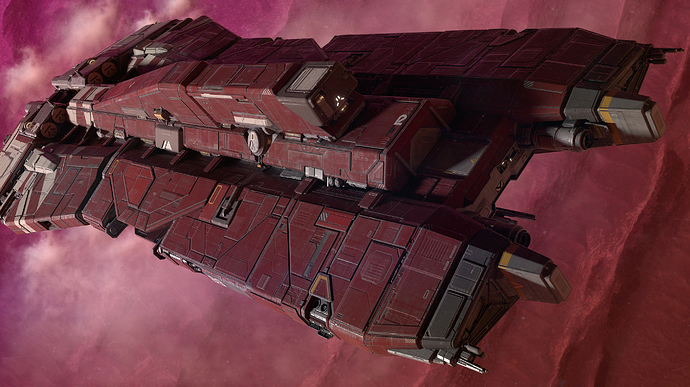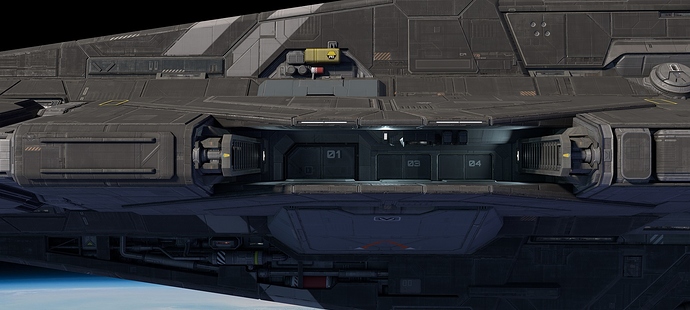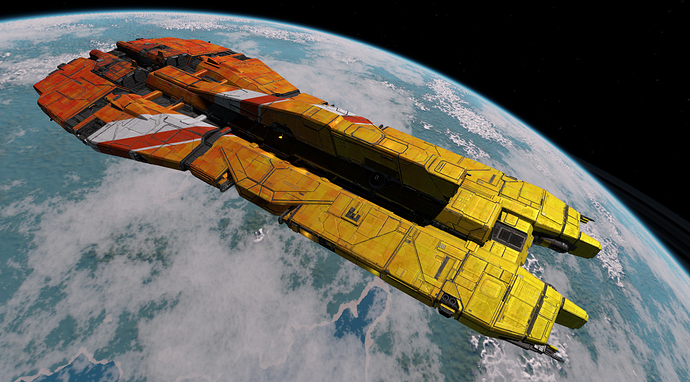 ---