As alluded to previously we have 2 new in game killer squad bears to avoid, the Soldier and Cowboy bears.
In this installment we introduce the Soldier bear.
Pictures taken from within our in-game play and test pen.
Soldier Bear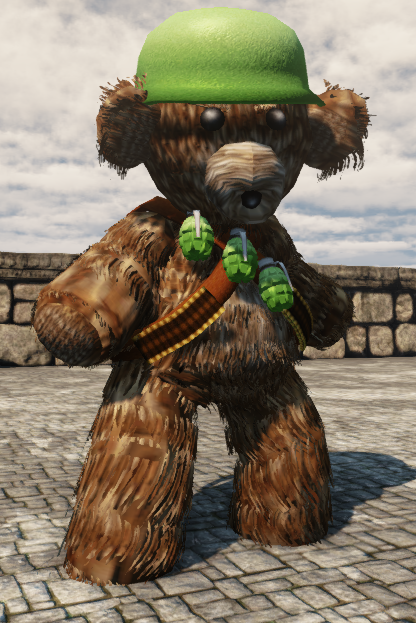 Soldier Bear with 2 Player characters
As you can see from the player's size, these bears are big, mean and not to messed with ...