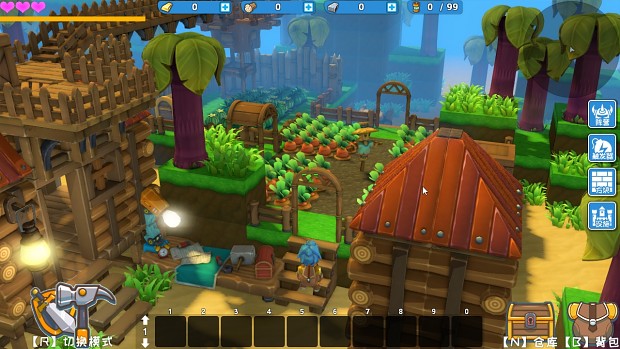 In a traditional sandbox game, users have to go through all those collecting actions to construct their isolated gaming world, which I believe must have been a challenge against disinterest and loneliness for players for a long time.
Here introduces the DearCraft. In DearCraft, constructions can be realized in a short period by combining unlimited MOD. Imagination and creativity are the only restrictions that can bind around you when making your fantasy belongings.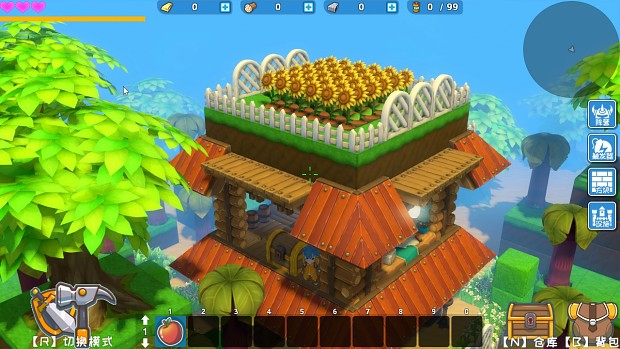 A word from the developer:
Once upon a long while as an indie game developer, I, all by my very self, began creating this game, DearCraft, which has been seen six versions since its initial one.
Fortunately, on September, 2018, I was teamed up with a group of incredible members with a same goal. In the near half of a year, with every aspect of the game upgraded, you'll see the evolution progress that we show you in the following parts. The content is still adding up.
It's my vision to see the growth of the game assembling a fair amount of gaming modes and maps shared by users. It's our responsibility and principle to maintain the game until the very end of the dreamworld.
Any questions and suggestions are no more welcomed than anythings else. Please feel comfortable to contact us at any time. It's your kind anticipation that helps us perfect the game and satisfy everyone.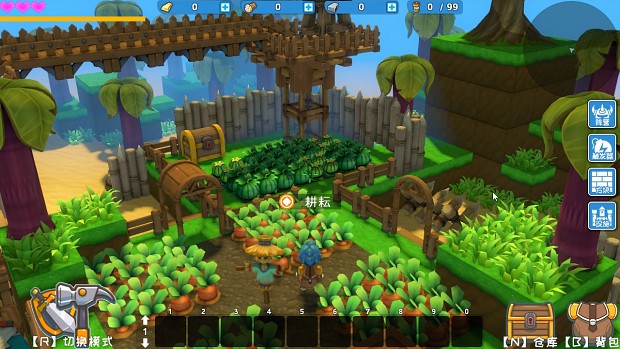 Create all kinds of adventure in the dreamworld.
Vehicle Designing.
Farm Operating.
Air Island Construction Project.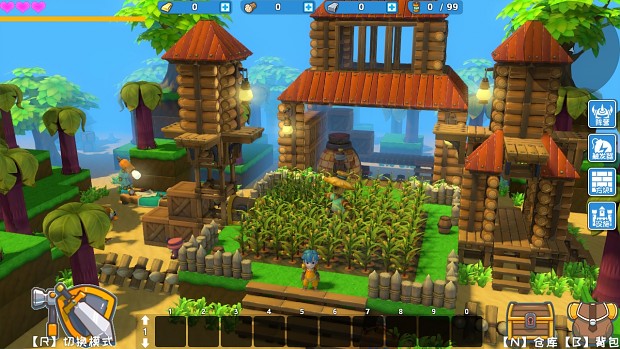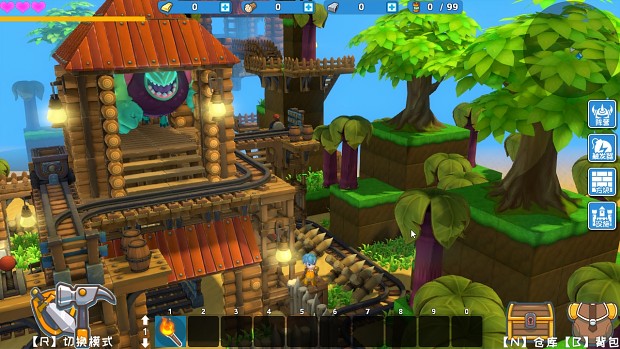 What DearCraft could bring to you:
1.Spend your time in a cheerful way.
2.Enjoy being generous to share a map with others.
3.Infinite extended content (components, gaming modes)
4.More Filters.
5.MOD enablement.
Later coming:
The upcoming version 0.7.0 will show all users a splendid fantasy eco-world.