Hey there! Time for another update. Deadbuild is now in BETA! YAY!
The full release of Deadbuild is closing. I'm planning to release it in the Desura.
I don't have exact date yet, I'm just programming and making art when I have some time.
So db will remain in TBD.
The biggest consern now is music and sound effects, I'm not great musician so this will be the hardets part. I also have some images to remake, because my pixelart skills have gotten better since I started
what feels great. And some boss monsters are missing images.

Old and new
Also I have some bugs to fix, testing to be done and balance to be adjusted so if anyone ever tries my game he/she would get the best playing experience what I can offer.
Since last update I have now finished all the heroes.
- Mary, Mage of the First order, makes AoE Damage, has low hp.
- Rose, Figher of the royal guard, high dps to single non armoder target, has medium hp.
- Gimar, Dwarf of the Crystal ale, high damage to single armored targets, has high hp.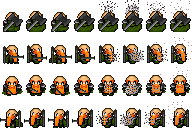 Gimar sprites
I have also made new enemytypes, that keeps the player on his toes at the night.
the New enemy types, will shoot villagers and heroes, so you must keep an eye on your villagers that they won't die at night when cathering resources.
All the maps are also almost ready.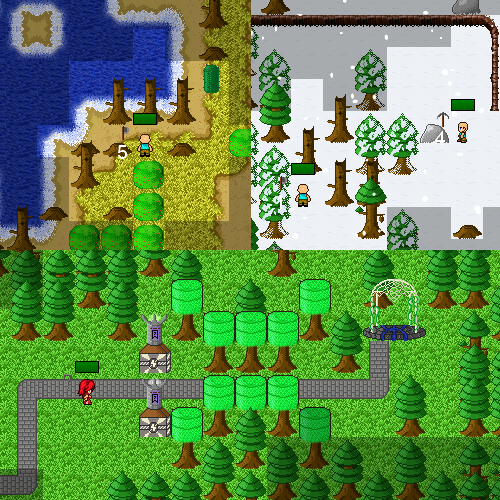 levels,3,4 and 5
- Bugfixes like always (Thanks to Despair who found some).
- Little tweaking here and there.
Todo:
Sounds,
Images,
Bugfixing,
Balance.
Thanks for reading!