Deadbuild 1.0.3 is now here

I did not finish this patch as fast as I could have hoped, because I had an exam week.
But here it's now! I got some good feedback and i have fixed mostly bugs in the newest patch.
But maybe the most important add in this update is difficulty settings.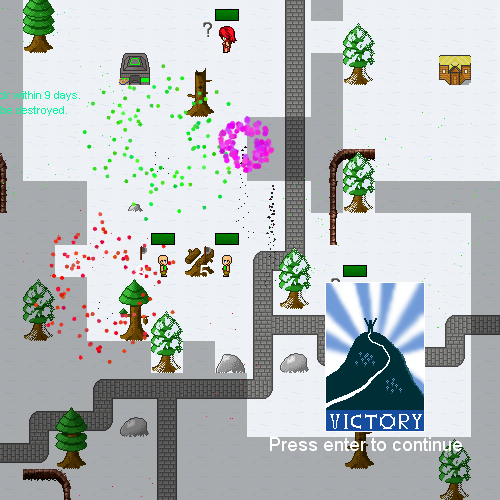 And ofcourse fireworks in victory screen!
FIXED & CHANGED: THANKS TO!:
BUG: Fullscreen camera movement fixed. Awaclus from CoolBasic forums
BUG: The story scroll did not reset properly when selecting level again
FIX:Added close build menu button. Tee from Nowhere else and Beyond
FIX:Select units form stack with Numpad tratatatatata from Reddit
Balance: villagers only 1 per arrowtower tratatatatata from Reddit
Feature: Difficulty settings: Easypeasy and Normal.
Easy difficulty don't now add more hp to each wave. So it makes longer map easier. And it keeps short maps little more challenging.(Bug report - "BUG": Game have impossibru difficulty set by default and you can't change it)
Add: New particle effect, fireworks in victory screen!
Add: Tips how to beat levels in READ ME.
Also here is a video how to beat the first level in Normal difficulty.
I kind of agree that it's pretty "hard". I have used to play SC and AoE pretty competitive.
But this does not really need so much amp (actions per minute),
more like good timings and making enough villagers.
Checking none of the villagers is idling and that you have towers in right places.