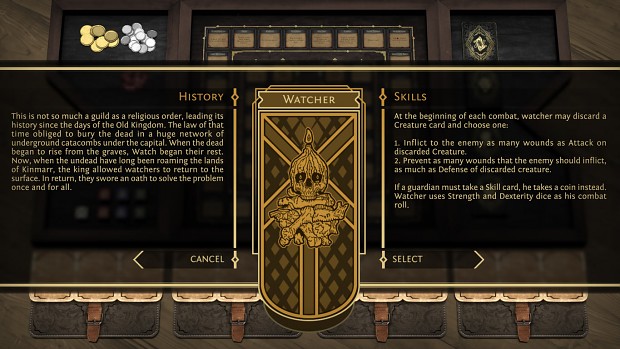 This is the third major update for the digital board game Fated Kingdom. In it, we present you the fifth guild - «Dead Watch». It is very different from other playable character classes. First of all, the fact that he can use the cards of defeated creatures as amplifiers in subsequent battles. Also this guild does not use Skill cards.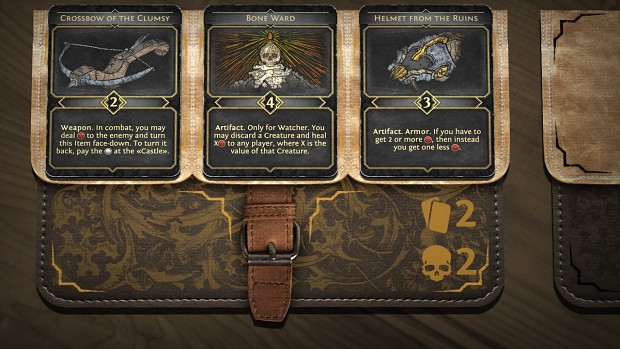 «This is not so much a guild as a religious order, leading its history since the days of the Old Kingdom. The law of that time obliged to bury the dead in a huge network of underground catacombs under the capital. When the dead began to rise from the graves, Watch began their rest. Now, when the undead have long been roaming the lands of Kinmarr, the king allowed watchers to return to the surface. In return, they swore an oath to solve the problem once and for all.»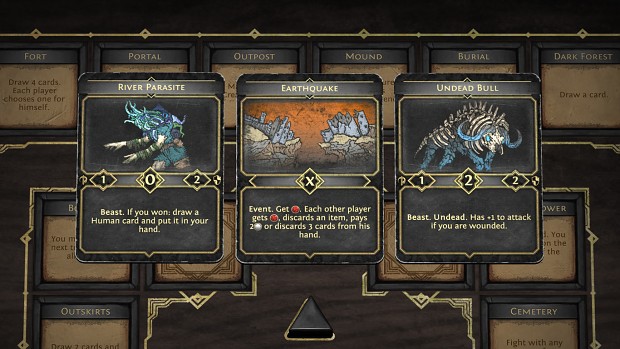 New Content:
Fifth guild - «Dead Watch».
Statistics interface of cards in player's hands (you can see the total number of cards and how many Encounter cards are among them).
The music theme for the main menu, it can sound during the party. It was written by Pavel Khitrov specifically for our project.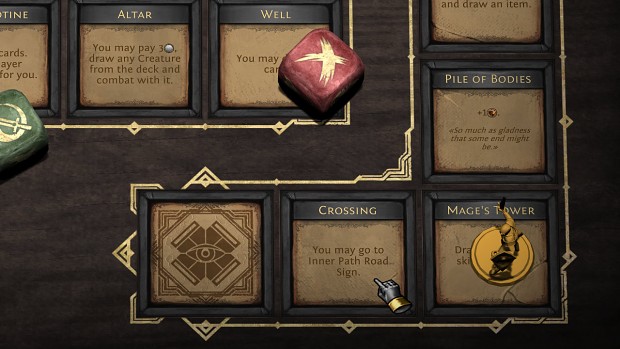 Cards and squares:
6 new cards: «Undead Bull», «Earthquake», «River Parasite», «Crossbow of the Clumsy», «Bone Ward» and «Helmet from the Ruins».
2 new squares: Crossing («You may go to Inner Path Road Sign..») and Gorge («Draw a card. If you won: draw a Skill.»).
Added flavor text for 4 cards: «Necromancer», «The Judgement», «Raven Courier» и «Witching Blow».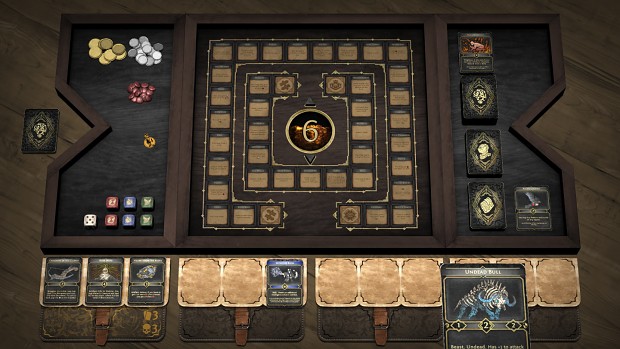 Other Changes:
Fixed a bug due to which the card image in the hand could become completely white.
The central part texture of the game board has been updated, now it has a golden frame.
Fixed incorrect display of the «Cunning Thief» card.
Fixed incorrect display of the «Altar» square.
Minor text and localization fixes.
Version: 0.4.20.122.
Download Size: 41 MB.
Thank you for playing Fated Kingdom!