I have for the past few weeks, been working my ass off to get the first chapter completed and, its looking good, the layout of the levels is done, the sound design is also completed...So what's left to do?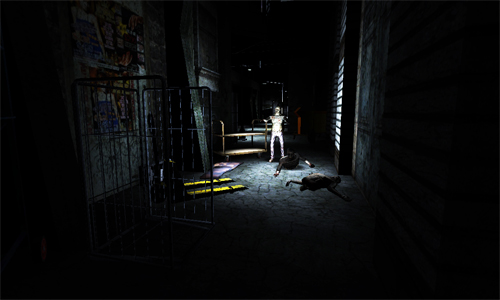 A screenshot of one of the outside areas of the game
There's still a few things that need doing, First and foremost, I need at least 2 beta testers to test the game for me, to point out bugs and the likes. If you are interested in beta testing for me, please comment below or send me a message and I will get back to you ASAP. What else is there to complete before the game can be released? I need a few voices importing into the game, I have a few voice actors so that is fine and should be done soon. Finally there's the final overall bug fixes and tests. Once that's all completed, the game will be yours!
I have to say that from what my internal testers have said so far, the game captures the atmosphere and environment I envisioned for the game perfectly, I can't wait for you guys to play it!