Greetings everyone!

Just wanted to share with everyone current stats from Dead Inside from day one. We just put this on voting exactly 24 hours ago, and seems like so far community likes us! And we really appreciate everyone's up votes and support! And critics, of course!

Here's a screenshot: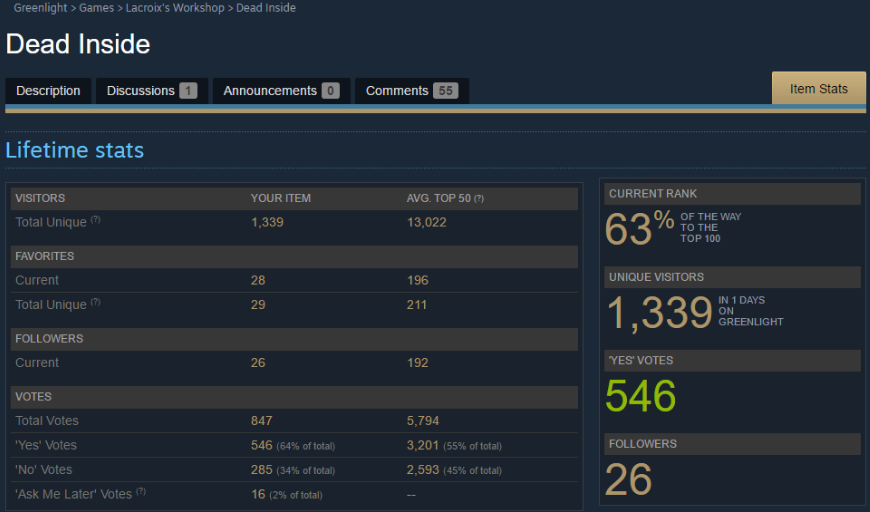 Thank you everyone, once again! I really appreciate it!