Today we received two new article about our project, we are very pleased that our efforts are rewarded.
1 . Lander Van Der Biest the GamingBoulevard wrote : a very good article, we thank you very much !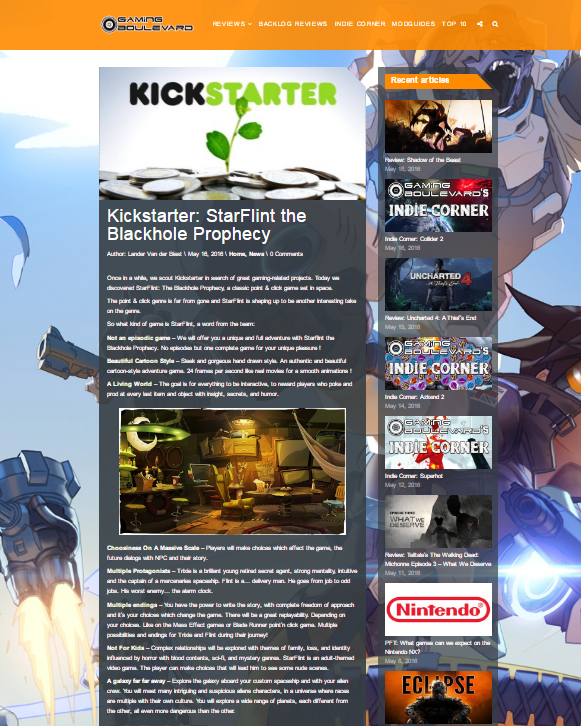 2 . Dennis Patrick the Gameranx wrote : a great article about us, really thank you very much !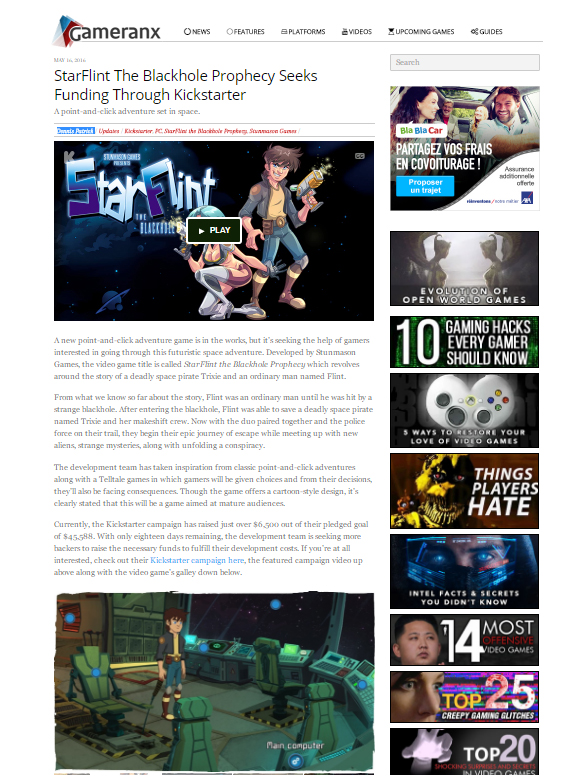 You make my day ^.^
-Sue