Dear players, We are very grateful for the love and support that you give from the first day on Kickstarter!
Let's recap the day:
1. Joel Couture the Siliconera wrote an article very well written about us and we warmly thank him.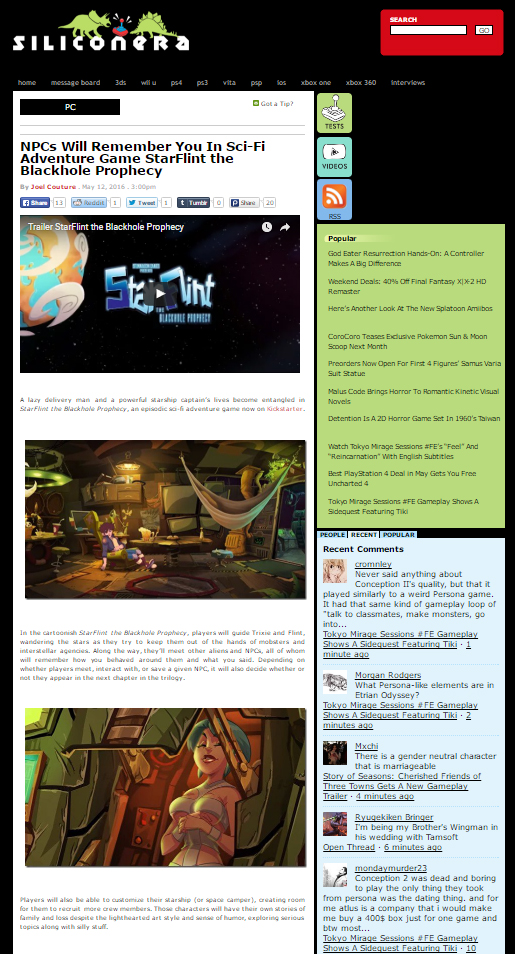 2. AdventureGamer.com did an article on us, a big thank you to Jack Allin.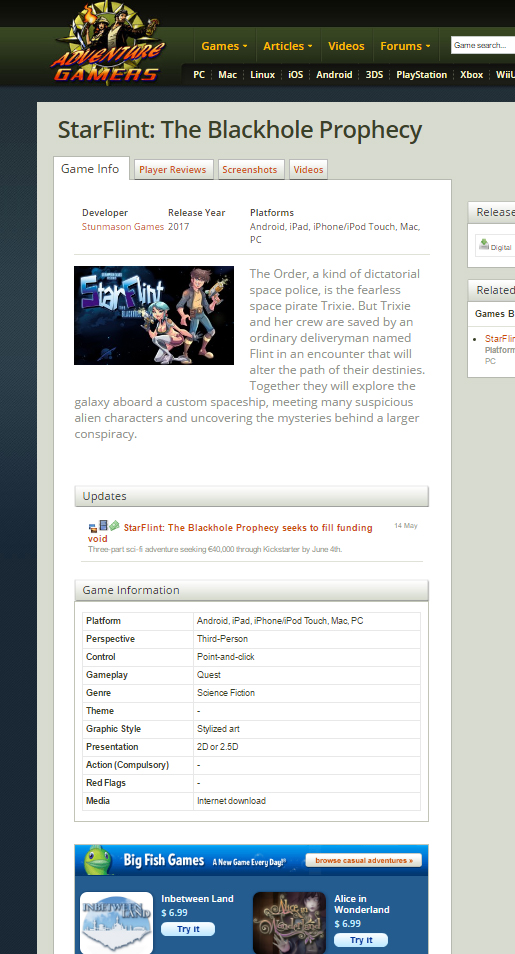 3. To finish this day...Frey the digriot.com Wrote about us, a Big tank you for this amazing article.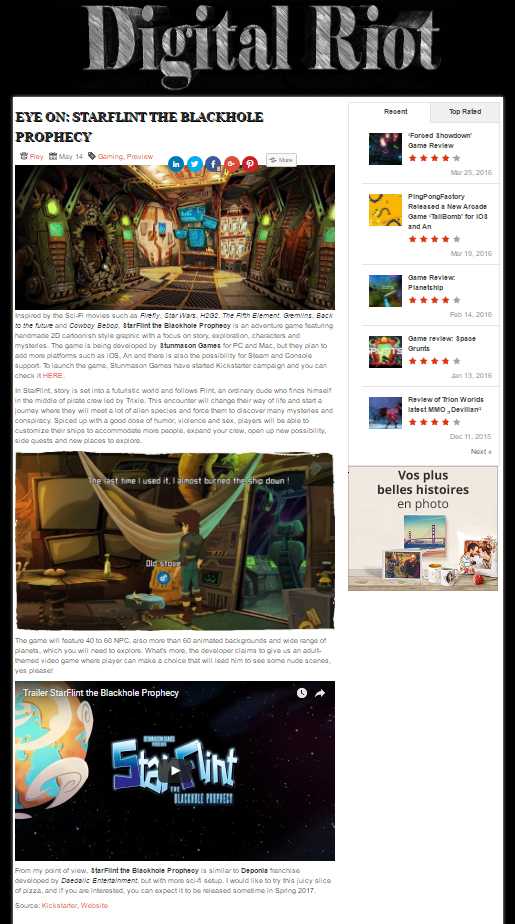 So please keep sharing the project on your facebook, twitter, email your mom, and send a telegraph to someone you love!
-Sue