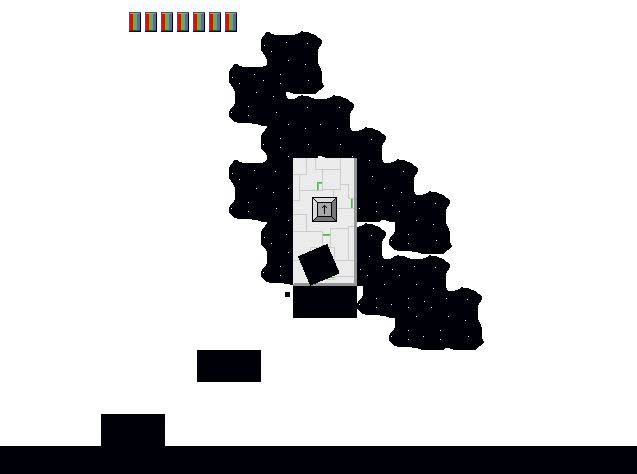 So, yesterday I was focused on doing some animations and some better graphics, so I could add something more to the design of the game. One of the changes was the life bar, but I also did a FEZ(

) style void texture and a new graphic for the door to the first Chamber.
Another thing I did, was to work on Chamber I. The gameplay part of the game is still not decided, but for now its just a few obstacles that send you to the start of the chamber when you touch them.
BONUS:
The official soundtrack for the game is available for free on Soundcloud.