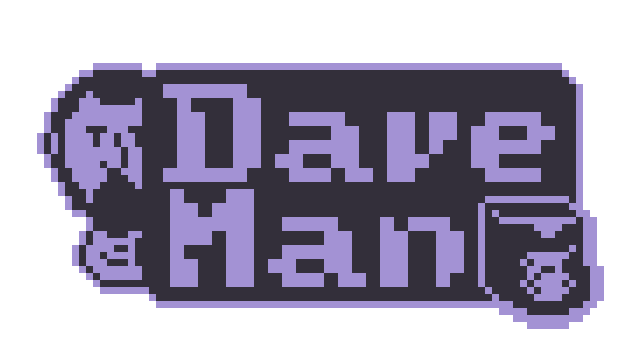 Dave-Man
New logo above that I just made! This update is a bit random since I haven't updated in so long here on Indie DB, so here is a bunch of screenshots, gifs, and videos of the progress with quick little comments so I don't make this too text heavy!

NPCs of Kickstarter Backers in color. I find it much easier to draw in color first, plus I now have the color and 1 bit versions this way.
A little robot dog. Seems random but was a Kickstarter backer suggestion and Dave can deploy the dog to distract Chatty Cathy for a few seconds.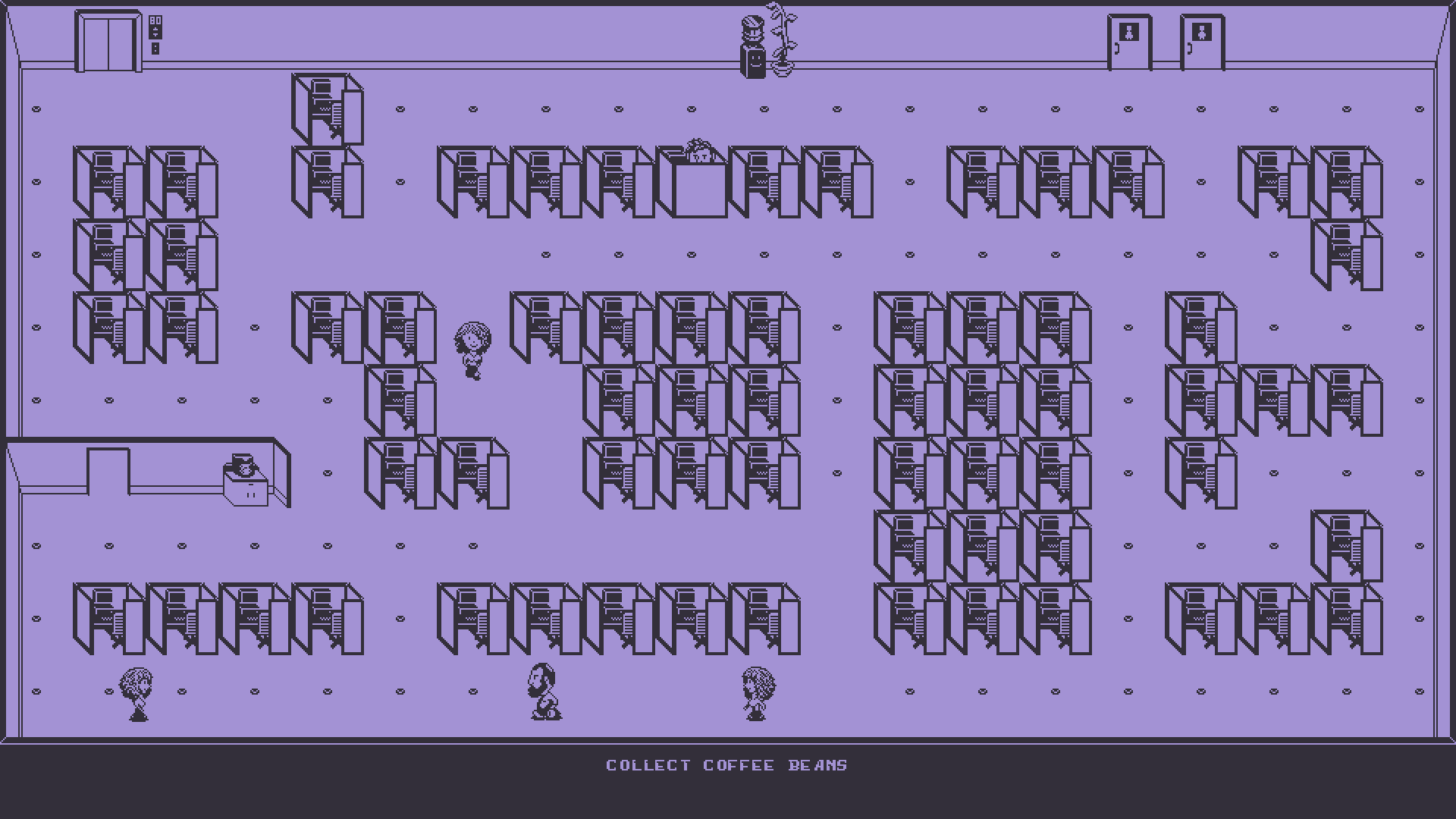 Above is a still screenshot of a level. Not really new content but needed to get some good screenshots of gameplay for the Steam page.
And similarly, here is a video of a level play through, if you are new to seeing this game: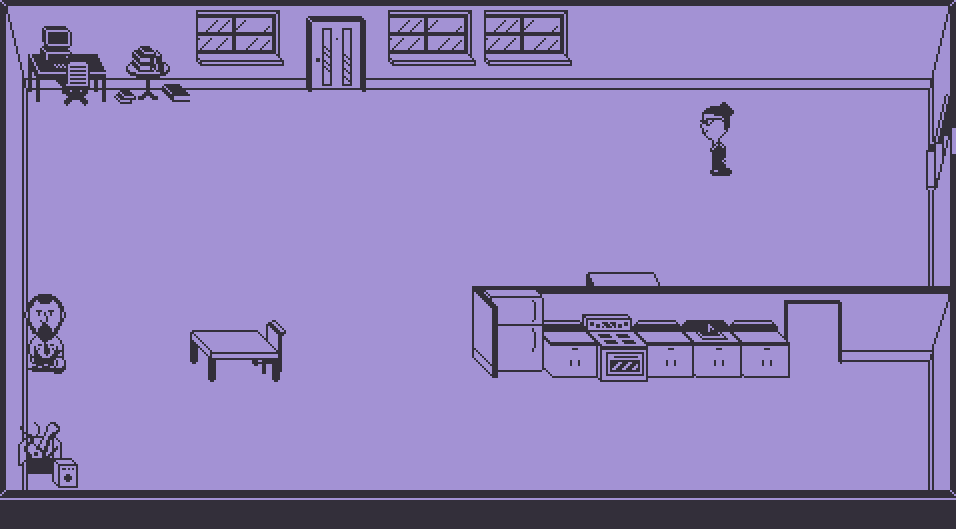 Above: gif of Dave putting together a home made ukulele.
Below: a still of the mess. I hope anyone that puts any DIY stuff together at home, like furniture with so many parts, can relate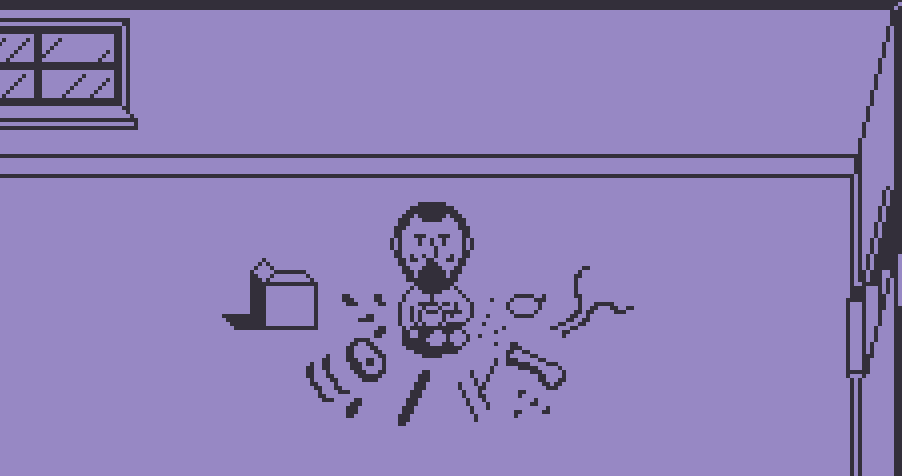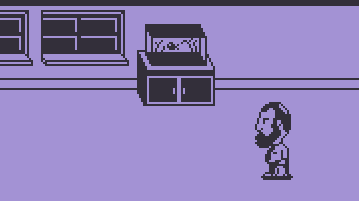 Dave can get a gold fish. It comes in a bag and you can either buy a bowl or a tank.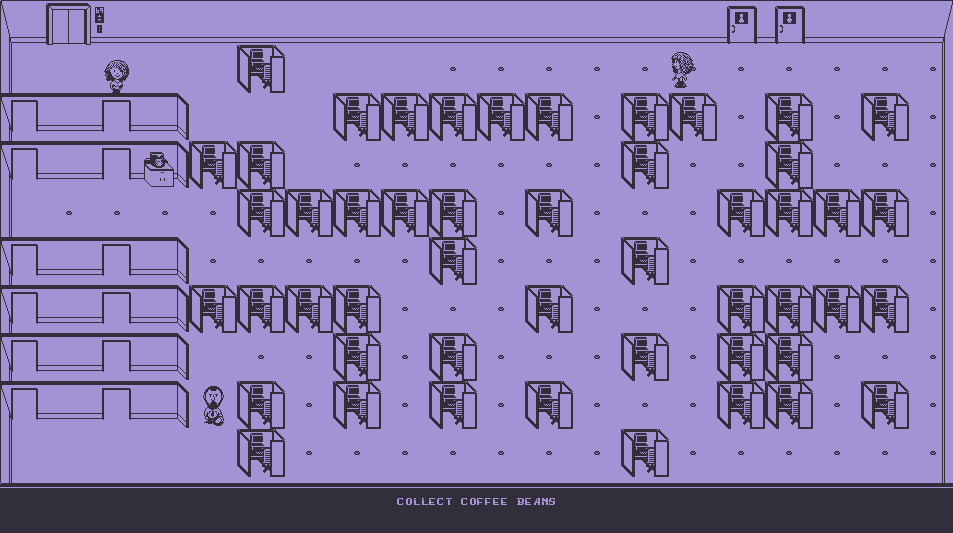 Above is a silly level I made after getting bored of making several regular ones in a row. TBD if will actually use this one!
Hopefully the next update won't be as long and feel free to ask me any questions about the game!