The featured game for April 26 - 30 is here! Get it now!

---
Feature Details:
Game:
Data Jammers: Fast Forward
Developer:
Digital Eel
DRM: Desura, Steamworks, DRM-FreePlatforms: WindowsController support: YesFeatured Charity:
Reading is Fundamental
10% of all sales generated by this deal will go to the featured charity.
---
Game Description:
"Data Jammers: FastForward is a continuously moving three dimensional driving and destruction game set within a retro wireframe world of impossible race tracks. Prowl twisting bitstreams amidst bizarre geometrical environments enhanced by otherworldly soundscapes as your nimble avatar encounters more dangerous denizens, hazards and boss guardians along the way!

You are a Data Jammer...specifically a D.O.O.D. (Digital Operative, Optical Data), an elite virtual commando tasked with one purpose: Infiltrate the virtual Vaults of Ouroboros, the Military Industrial Complex, and take down The System!
The Deep Grid. The Wilderness. You've heard the hushed rumors about a "network behind the network"; a sub-cyber matrix of covert datastreams utilized solely by the Dark Powers of the world. Now, after several risky excursions beyond vast Pulsor City, you know the truth --Ouroboros exists! In defiance, you have trained to work for the Good Guys to preserve Freedom by defeating the devious Grid Guardians, exposing the sinister secrets of those evil villains who use it to conspire and oppress!"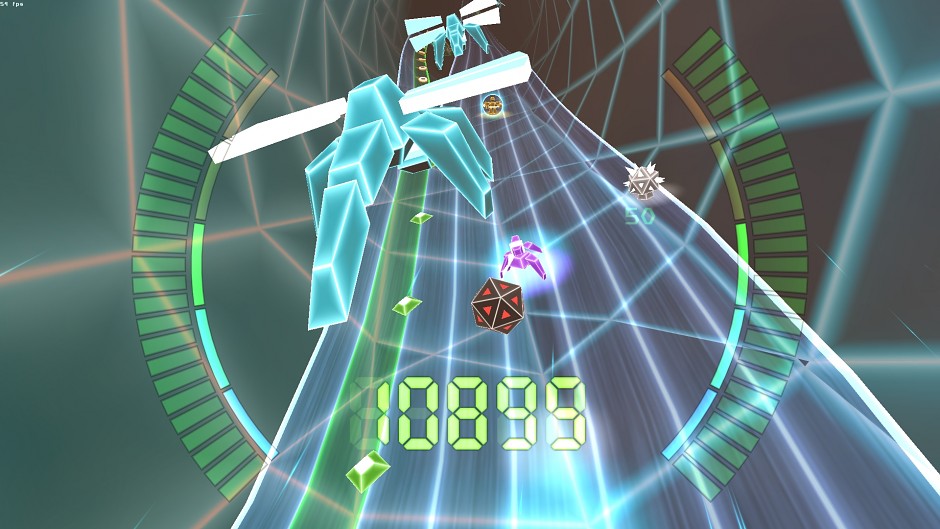 ---
Beat the average and get four of the studio's previous games!
Brainpipe: A Plunge to Unhumanity
Weird Worlds: Return to Infinite Space
Dr Blob's Organism
Strange Adventures in Infinite Space
Plus, an exclusive Digital Eel 10th Anniversary Gallery!
The top three contributors will also receive an exclusive IndieGameStand T-shirt!